Our government at work — This is the daily "Profile America" feature from the U.S. Census Bureau for today, Friday, October 8th. This is the 81st anniversary of the first inflight movie ever shown. A little-known travel gem.

Friday, October 8th, celebrates one of the few joys left in long-distance flying, sitting back and enjoying a feature-length movie. But recently, one major airline announced it will be ending this entertainment, joining several low-cost airlines in the policy. While movies have been generally available on long flights for decades, the first movies shown in the air were a newsreel and two cartoons. These were shown on this date in 1929 aboard a Ford Trimotor operated by Transcontinental Air Transport. Regular in-flight movie service began in July 1961 on a Trans World airline flight from New York to Los Angeles. Now, more than 3.9 million passengers fly between New York and Los Angeles every year. You can find these and more facts about America from the U.S. Census Bureau online at .

Sources: Kane's Famous First Facts, 5514
Statistical Abstract of the United States 2010, t. 1040
Click here for a broadcast of this history snippet.
The first movie shown back in 1929 is debateable as is the date. It may have been Conan Doyle's "The Lost World" in 1925 or perhaps the first inflight screening took place in 1921 when Aeromarine Airways showed "Howdy Chicago" to its passengers as its amphibian airplane flew around Chicago.
The first movie shown on a scheduled flight by TWA back in 1961 was "By Love Possessed," starring Lana Turner and Efrem Zimbalist Jr, in the first class section on 19th July 1961.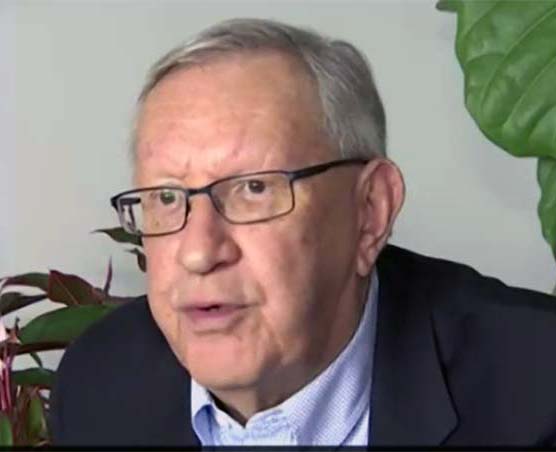 Charlie Leocha is the President of Travelers United. He has been working in Washington, DC, for the past 14 years with Congress, the Department of Transportation, and industry stakeholders on travel issues. He was the first consumer representative to the Advisory Committee for Aviation Consumer Protections appointed by the Secretary of Transportation from 2012 through 2018.