Since 2008, when American Airlines led the charge towards ancillary fees with the introduction of the first checked bag fees, consumer advocates have been working to get the airlines to fully disclose these growing fees at the same time that they disclose the airfares. Travelers United has been one of the leading consumer groups fighting for more airline transparency. They met regularly with the minority staff of the Commerce Committee as this report was produced.

The full cost of airline travel cannot be determined by looking at airfares alone. The ancillary fees, now prolific throughout the airline world, make a giant difference in the cost of air travel. Without full disclosure of ancillary fees, consumers cannot easily compare prices across airlines.
In a recent study released by the minority staff of the Senate Commerce Committee, this unfriendly situation is outlined.
The addition of these ancillary fees has spurred widespread debate over whether these fees really constitute separating paid services from the base airfare — sometimes referred to as "unbundling" – or just a new vehicle for airline profit. In addition, the ancillary fee model has led to calls for more effective ways to promote transparency in airline pricing and ensure that consumers purchasing airfare are not surprised by the ultimate cost of their air travel.
The report outlines a handful of basics:
1. Ancillary fees are a basic component of major airline business models.
In 2008, major U.S. airlines began shifting from a model in which passengers were
charged a single base fare for travel to a model in which they are charged separately for services, such as checked baggage, that previously were included in the base airfare.
According to a study by IdeaWorksCompany, between 2007 and 2014, reported global airline ancillary revenue (which includes both revenue from fees charged directly to passengers and other non-fare-based revenue, such as affinity credit card programs) increased from $2.45 billion to $38.1 billion.
2. Ancillary fees have increased in amount and variety during the past six years. 
… [F]our surveyed airlines did not offer priority boarding in 2009, but now charge between $9 and $59 for this convenience, depending on the flight itinerary. Similarly, at least four surveyed airlines that did not offer Wi-Fi in 2009 now allow passengers the option to pay for this service. Major airlines are also increasingly using preferred seating as a new source of ancillary revenue, and these fees pose transparency issues.
Baggage fees are one of the main categories in which consumers have experienced significant increases in costs. Seven of the eight surveyed airlines presently charge a fee of $20, $25, or $30 for the first checked bag. Southwest is the only airline that does not currently charge for the first checked bag after JetBlue, which previously had allowed consumers to check
one bag for free, implemented new baggage fees on July 1, 2015. Of the seven carriers that
currently charge for the first checked bag, two carriers did not charge consumers for this service in 2009, three increased baggage prices by 67 percent between 2009 and 2014, and two failed to provide the Committee with pricing data from 2009.
3. Change and cancellation fees are not transparent and are excessive. 
With respect to the six carriers that provided historic pricing data, four increased domestic cancellation fees from $150 to $200, or by 33 percent, between 2009 and 2014; one increased the fee by 50 percent, and one increased the fee by 66 percent. By contrast, the cumulative rate of inflation from 2009 to 2014 was approximately 10.3 percent. As discussed below, the change/cancellation fees charged by most airlines bear little to no relation to the actual cost incurred by the airline when a ticket is changed or cancelled.
Change and cancellation fees present particularly compelling transparency concerns because they are not only one of the most costly categories of fees for consumers, but also, unlike most other fees, they are generally not optional for the consumer.
4. Seating charts mislead consumers into believing that they need to pay for reservations.
While "preferred" seats are generally optional, in some cases it appears that multiple passengers traveling on the same itinerary are essentially required to pay preferred seating fees to sit together. This is a particularly serious issue for families traveling with small children. News reports indicate that families have been required to pay these fees or face potential separation from their small children.
The Commerce Committee report recommends the following:
1. Ancillary fees should be disclosed as early as possible in the booking process in a standardized format
2. Checked baggage and carry-on baggage fees should have a clear connection to the costs incurred by the airline
3. Airlines should promptly refund fees for any checked bags that are delayed more than 6 hours on a domestic flight
4. Airline change fees should be limited to a reasonable amount tied to lead time prior to departure and a maximum percentage of the original fair paid
5. Airlines should provide clear disclosures that "preferred seat" charges are optional. Airline and travel webites should have a clear and conspicuous link to the Department of Transportation Aviation Consumer Protection website.
6. The Department of Transportation should update its aviation consumer protection website to improve the consumer experience
Travelers United and other consumer groups will continue to work closely with Congress to bring transparency to the airline ticketing and transportation process. Plus, we are continuing the push for a reasonable test on fees that can be charged to the public.
Full disclosure of all airfares and fees charged by the airlines should be released so that they can be utilized on sites to provide comparison shopping across airlines. This will be one of the most important factors to inject competition back into the aviation marketplace.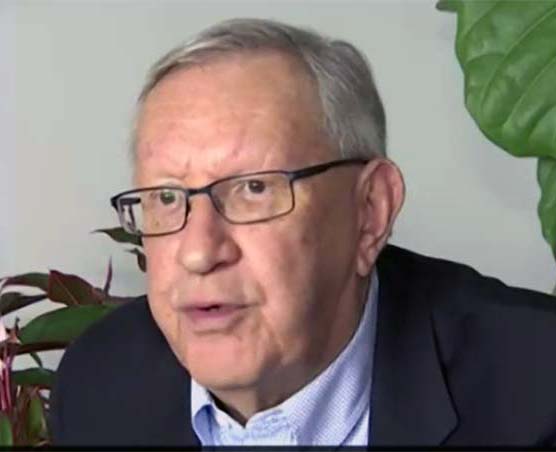 Charlie Leocha is the President of Travelers United. He has been working in Washington, DC, for the past 12 years with Congress, the Department of Transportation, and industry stakeholders on travel issues. He was the first consumer representative to the Advisory Committee for Aviation Consumer Protections appointed by the Secretary of Transportation from 2012 through 2018.