US network carriers — American Airlines, Delta Air Lines and United Airlines — not satisfied with their near monopoly position domestically or with their airline alliance antitrust immunity are attempting to stop competition from the Gulf Carriers — Emirates, Etihad and Qatar.
Last week, the CEOs of these domestic airlines took their battle to eliminate competition to the White House in an attempt to stop competition.
Travelers United fully supports open competition in all aspects of aviation. Consolidation in the US airline industry and antitrust immunity grants to airline alliances have created dangerous degradation of competition in the United States. This juggernaut of anti-competitive and anti-consumer airline actions must stop.

Here is a response from Sir Tim Clark, President Emirates Airline, supporting the view of open competition and the benefits of Open Skies Treaties.
It is clear that the global economy in the 21st century, in its many facets, is underpinned by the theories of macro-economic liberalism, so championed by the United States in the post second world war era, and that in the absence of free trade agreements, emerging markets would have stalled in their development and many other western countries would have remained in economic backwaters.
For the United States government to be persuaded by a non-representative vocal minority that it should change course, particularly with regard to its Open Skies policy, makes absolutely no sense. And this at a time when the overarching requirements of the Middle Eastern geopolitical calculus requires relationships to be cemented, not fractured.
As far as Emirates is concerned, we have always embraced and advocated fair and open competition. We have never received financial subsidies or bail-outs. We did receive start-up capital of $10 million in 1985 and a one-time infrastructure investment of $88 million for two Boeing 727 aircraft and a training building. This investment has been more than repaid by dividend payments to the government of Dubai which total over $2.8 billion to date. These facts are all a matter of public record.
Therefore I am surprised by reports that the three largest U.S. carriers – each of which was a beneficiary of America's unique Chapter 11 bankruptcy reorganization law – have presented a case against open skies access for some airlines including Emirates, based on claims of subsidies. In fact, we are very interested to see how the figure of "$40 billion of government subsidies and benefits" was calculated. It is especially surprising because some of the complaining CEOs have publicly called for the U.S. to emulate the pro-aviation growth policies of Dubai.
Emirates' financial books are published annually and audited by Price Waterhouse Coopers in accordance with International Financial Reporting Standards. We urge those who claim we receive "subsidies and unfair benefits" to consult these reports, which we have published for over 20 years.
We have repeatedly debunked various accusations by competitors about subsidies and "unfair" operating conditions. Emirates has engaged transparently with regulators, journalists, analysts, academics and financiers, and no one has found factual grounds to any of the allegations – whether on subsidised fuel, hidden financial support, airport charges, staff conditions or environmental regulation.
Emirates operates its flights on a fully commercial basis, and rational market assessments. Although the Open Skies air services agreement was signed in 1999, we only started services to the U.S. in 2004 when we had the right long-haul aircraft to provide the service and connectivity that our customers wanted.
Today we fly to nine U.S. cities, providing travellers with non-stop services to Dubai, as well as one-stop connectivity to 60 other cities in the Middle East, Africa and Asia Pacific – destinations currently not served by American carriers, except perhaps via their alliance partners where routings are often relatively convoluted or inconvenient. Head-to-head, there are virtually no competitive overlaps between Emirates' network and those of the three complaining U.S. carriers.
Since 2004, Emirates has carried more than 10.7 million passengers on its U.S. flights. For the U.S. economy, Emirates delivers high-yield tourists and business travellers from important developing markets in the Middle East, Africa and Asia, and helps facilitate U.S. foreign trade by opening up new markets for U.S. exporters.
Our U.S. operations generate more than $2.8 billion of estimated economic value annually for the airports in New York, Dallas/Fort Worth, Houston, Los Angeles, Boston, San Francisco, Seattle and Chicago, according to studies from the respective airports and regions. Emirates' long-standing relationships and massive aircraft investments with Boeing, GE and other U.S. aviation manufacturing partners generate hundreds of thousands of high value U.S. jobs. Emirates' significant contribution to the U.S. economy is only possible because the open skies policy enables us to respond competitively to market dynamics, not only to serve but also to stimulate new demand.
We have no problem with competition. In fact we relish it. At our home base in Dubai, Emirates competes with over 120 other international airlines, without protection or financial hand-outs. Dubai is the antithesis of a protected, fortress hub. The growth of Emirates, Dubai's airports, and Dubai's economy, is a well-known success story that vividly illustrates the benefits of liberalisation and open competition in aviation. According to Oxford Economics' latest study, aviation contributed $26.7 billion to the Dubai economy in 2013, supporting 416,500 jobs, and by 2030 the contribution to GDP is projected to reach $88.1 billion and nearly 1.2 million jobs.
As far as the airline industry is concerned, aeropolitical protection for airlines is arguably the biggest subsidy of all. Therefore, it would be ironic, and a shame, if the U.S., who have been the forerunners of liberalisation and deregulation, would now contemplate a U-turn on its successful international aviation policies for the benefit of a narrow few, based on sweeping and unfounded subsidy allegations.
Image from Wikipedia.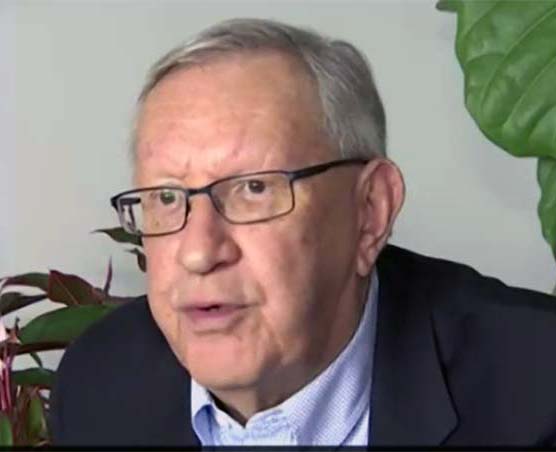 Charlie Leocha is the President of Travelers United. He has been working in Washington, DC, for the past 11 years with Congress, the Department of Transportation and industry stakeholders on travel issues. He was the first consumer representative to the Advisory Committee for Aviation Consumer Protections appointed by the Secretary of Transportation from 2012 through 2018.