---
Navigating the British train system
---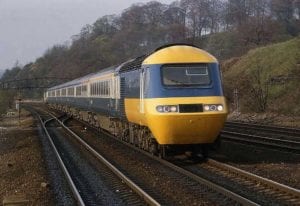 I recently returned from my first visit to the United Kingdom. While there was a lot I wanted to see and do, I knew I wouldn't get to all of it within 11 days, and I've made an extensive list of things to do on future trips — the main thing I did was ride trains. While many may see trains as simply a way to get from place to place, I ride trains for the travel experience itself. New scenery, different types of trains, and meeting new fellow travelers are all part of the attraction for me.
Whether you're a casual train rider or a connoisseur like me, here are some things to know about using the rail system across the pond and how it differs from America's trains. A second article will cover other areas of train travel in Great Britain.
The ease of a rail pass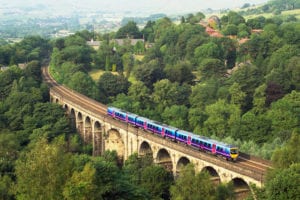 If you know you're going to be taking multiple train rides each day of your visit, or for a number of days over the course of your trip, it makes sense to invest in a BritRail Pass. Similar to the Eurail Pass (which is not valid in Britain except on the Eurostar), these are good for travel on all regularly scheduled rail passenger services in England, Scotland and Wales (excluding urban subways and trams, a.k.a light rail or streetcars) on the days they are valid and are available in five-, eight-, fifteen- and thirty-day increments in either consecutive (valid for the entire period) or "flexi" (valid for select days within the period) varieties. Both BritRail and Eurail passes can be purchased from a number of US-based vendors, including RailEurope and ACPRail and small agencies like RailsNW. Note: BritRail passes are only available to non-European citizens.
The best thing about a rail pass, which makes it worth it to me even if it costs a little more than paying for each trip individually, is that it saves you from the time and hassle of figuring out the right ticket to buy for each trip. Just show your pass to the station gate monitors and the train guards (the British term for conductors) and you're good to go. And while generally only longer-distance trains have First Class seating, a First Class BritRail Pass also gives you unlimited access to the First Class Lounges at most major stations during its period of validity. Lounges offer complimentary soft drinks and snacks, newspapers and magazines, and free WiFi and device charging stations, as well as exclusive free restrooms (the general public restrooms at some stations cost money, usually 20 or 30 pence).
Finding your way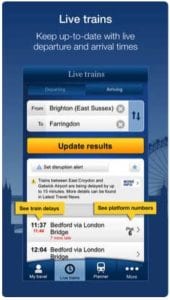 If you're looking to explore the country using the rail system, or are interested in taking a different route back to your origin from your destination, it's helpful to have a map of the rail system. One good app for this, though slightly outdated, is Great Britain Rail by Zuti. You can also get a good hard-copy map from the printers of the European Rail Timetable.
The best app for figuring out schedules and fares (but not purchasing tickets) is National Rail Enquiries, the official app of the consortium of operating companies. Just enter an origin and destination (and even an intermediate "via" station through which you want to travel along the way) and a desired departure time, and it will show all available schedules, the total travel time and number of changes of train required for each schedule, and provide a fare estimate. Tap on any schedule and see each intermediate stop and the scheduled arrival and departure times for each. It even tells you if a given train is running late and what time it is estimated to reach each station based on real-time tracking, and it will warn you of any service disruptions affecting a given schedule.
One system, many faces
Since 1997, British railways have been operated under a franchise model wherein a government enterprise, Network Rail, owns and maintains all the tracks and the government's Department for Transport grants concessions to private companies to operate passenger trains in different regions. So you will see trains of all shapes and sizes in different colored liveries and with different operators' names on them. But in practice, they all function as one unified system known as National Rail, with unified ticketing and shared stations. Some routes are only served by one operator, while others may be shared by up to six operators.
Getting past the gates
All but the smallest train stations in Britain have fare gates controlling access to train platforms. You need either a valid ticket or pass or a contactless credit card to get through the gates at both ends of your trip. Insert a paper ticket purchased at a station into the slot to open the gate. The machine will return the ticket to you unless you've reached your final destination and the ticket is no longer valid, in which case it will keep the ticket. If you have a ticket on your smartphone, scan the barcode or QR code on the screen at the gate. If you have a BritRail Pass, find a gate monitor (usually near the large wheelchair-accessible gates) and show him or her your pass and he or she will open the gate for you.
Read Part 2 of Malcolm Kenton's British Railway System overview.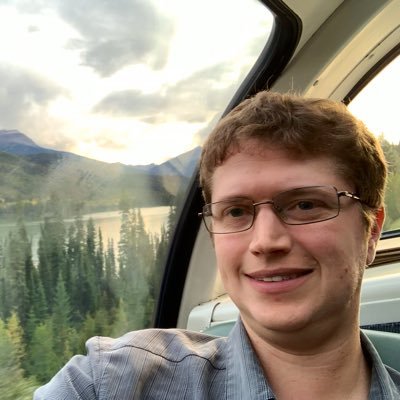 I am a writer, researcher, multimedia communications professional, and photo/videographer.
I am focused on achieving sustainable economic development and human-scaled communities through a robust multi-modal transportation system centered around a network of high-performance local, regional, and inter-regional passenger trains and frequent and reliable rail transit (streetcars, light rail, commuter rail and subways/metros).