There oughta be a law. I think there is one being violated in the handicapped situation. Congress has just passed one allowing families to sit together. And, somewhere, I am certain, common decency should keep airlines from lying to their passengers in order to pressure them to pay for a seat reservation that isn't needed. This kind of seat reservation nonsense needs to end.
Hopefully, the upcoming rule-making from the Department of Transportation will put an end to some of these practices. Otherwise, more rules will be needed to keep airlines from continuing their misleading and deceptive practices.
Seating families together
For years, airlines have kept families sitting on the edge of their seats with policies crafted to make families think that they need to pay extra to guarantee that they can sit together. No, on second thought, that was their internal rule — make families pay extra for a guarantee, or allow them to try and swap with other passengers to allow them to sit together aboard aircraft.
The bill directs the transportation secretary to establish a policy to allow children under age 13 "to be seated in a seat adjacent to the seat of an accompanying family member over the age of 13" at no additional cost. After years of confusion when it comes to seating families together, Congress has directed the airlines to get their act together. The Department of Transportation will establish a rule that will require airlines to create policies that will insure families can sit together without the wheeling and dealing that takes place prior to takeoff and without families thinking that they need to pay extra to sit together.
SEC. 2309. FAMILY SEATING.
(a) In General.–Not later than 1 year after the date of enactment of this Act, the Secretary of Transportation shall review and, if appropriate, establish a policy directing all air carriers providing scheduled passenger interstate or intrastate air transportation to establish policies that enable a child, who is age 13 or under on the
date an applicable flight is scheduled to occur, to be seated in a seat adjacent to the seat of an accompanying family member over the age of 13, to the maximum extent practicable and at no additional cost, except when assignment to an adjacent seat would require an upgrade to another cabin class or a seat with extra legroom or seat pitch for which additional payment is normally required.
Seating handicapped assistants together with the handicapped
Here is a new way to play the seat reservation fees. In June, I purchased two tickets for friends flying from Boston to Pamplona via Madrid. One passenger was handicapped and the other was accompanying my handicapped friend to assist him with boarding, arranging for wheelchairs and making the travel experience easier for a handicapped person. Without this assistant, my friend could not travel.
Iberia Airlines, part of the oneworld alliance, provided the handicapped passenger a reserved seat in the front of the plane in accordance with their rules for handling handicapped passengers. However, they claimed that since the attendant was not handicapped, she would have to pay for a seat reservation to remain with her charge.
I agreed to pay the additional seat reservation charges because there was no one available during the seat reservation process who could override the agent's decision. I believe this system of extracting additional seat reservation fees from people traveling as handicapped assistants, in order to sit beside the passenger for whom they are responsible, is against disability laws. Travelers United will follow up on this action by Iberia.
Last-minute seat assignments… playing chicken with passengers
In June, a friend flying from Washington Dulles to Entebbe, Uganda, via Amsterdam, was told that she would have to pay an additional fee to secure an aisle seat. Mind you, this passenger is an elite member of the Delta frequent flier program and has recently traveled this route three times to work for the US government. She decided that she would wait until the day of the flight to get her seat reservation for free.
Twenty-four hours before the flight, she tried to make seat reservations and was told that she could only make them at the airport. At the airport, two hours before the flight, the gate agents again told her that she could not make any seat reservations and would have to wait until the actual boarding before being able to have a seat assigned.
Finally, she buckled and paid the seat reservation fee for the flight from Dulles to Amsterdam. Upon boarding, she saw that there were plenty of additional aisle seats available. Though she could be reimbursed for the seat reservation by her company, she felt that the airline has used an unfair practice to convince her that she had to pay extra for her seat reservation. She lost the game of "chicken."
Claiming that passengers need to pay extra to "guarantee" they can get an aisle seat as little as two hours prior to a flight, when there are plenty of aisle seats available, is deceptive and unfair to passengers. The idea that airline executives have spent time honing these deceptive skills and designed such a system is distasteful.
Travelers United is working to stop this seat reservation nonsense.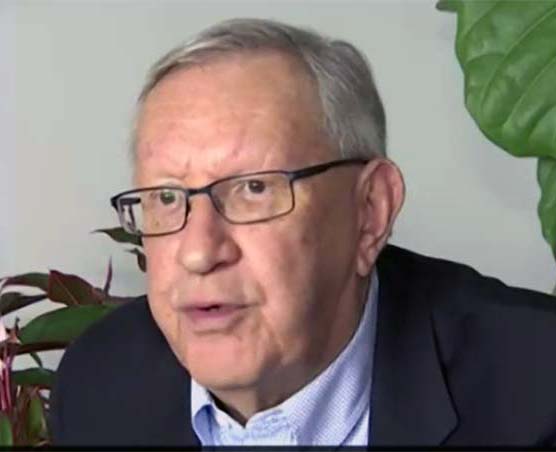 Charlie Leocha is the President of Travelers United. He has been working in Washington, DC, for the past 11 years with Congress, the Department of Transportation and industry stakeholders on travel issues. He was the first consumer representative to the Advisory Committee for Aviation Consumer Protections appointed by the Secretary of Transportation from 2012 through 2018.