The right way to rent a car
This article covers everything from the number of rental car companies (very few) to fighting for low rental car rates. My rule is to go to Orbitz and check out the rental car prices. Haven't found a better matrix of prices anywhere. Orbitz includes the biggies like Hertz, Avis and National, as well as the lesser-known brands like EZ, Advantage and Fox. They haven't steered me wrong in years when it comes to domestic car rentals.
Renting a car can feel like picking a foundation guy from the phonebook in Springfield, Oregon. There are many brands, but only three major companies, and they work the same way. Enterprise owns both National and Alamo. Avis owns Budget and Payless (and now, Zipcar). Hertz owns Dollar and Thrifty. Together, these three companies account for 95 percent of the domestic car rental industry, according to Abrams.
"Consolidation in the industry has certainly, from a strategic standpoint, changed the landscape," Abrams says. "Where you had eight independent brands at one time, all fighting for terrain, now each of these three rental companies have brands in each of the pricing tiers: high, middle, and low."
Airstream RVs make a comeback for cost-conscious vacations, Airbnbs and food trucks
This is the ultimate in vacations for the frugal. As a kid, I was driven around Europe camping and setting up a tent every night. How I envied the guys who I saw in the US who rolled up with a sleek brushed aluminum trailer, set up their chairs and tables and relaxed. That was the life. Apparently, it still is.
So many people are buying Airstreams that the company says it's selling five times as many as it did in 2009. (And that doesn't count vintage models like Menzel's.) Airstream won't disclose revenue, but its parent company, Thor Industries, sold more than $3.5 billion worth of recreational vehicles last year. "The question I used to get most often was: 'Airstream; you still make those things?' " says Bob Wheeler, Airstream's president. "People had no idea we even still existed."
Since 1952 the company has been headquartered in a former World War II bazooka factory in Jackson Center, Ohio, a one-stoplight town 75 miles northwest of Columbus. There, Airstream makes about 60 towable trailers a week in models ranging from the 16-foot Bambi ($44,000) to the 28-foot Land Yacht ($146,000) to a touring coach built on a Mercedes-Benz chassis ($155,000), which the rich use when they want to ride in style. Everything is handmade — the rivets fastened, the aluminum cut, the furniture sanded — by the company's 560 employees. This year, Airstream spent $6 million to build new office space and expand its factory by several thousand square feet. It also hired 130 people to catch up with demand.
How one airline ticket can equal two seats
Here is a story about a traveler who obsesses (with good reason) about getting an empty middle seat next to them on their flights. Needless to say, there is a planning process in this day of 85 percent load factors. Sometimes it works. Read through the story. It has some good points about scoring an empty seat next to you on your next long haul flight.
I have empty-seat syndrome, a near manic obsession with trying to secure the best possible spot on a flight. I study airplane configurations. I check seating maps. I sweet-talk gate agents.
While the chances are low, the payoff can be significant. The middle seat next to me was empty on a nearly 15-hour trip from New York to Johannesburg on South African Airways. Going to Rome, I had a whole row to myself on an American Airlines flight.
The airlines would prefer this never happened. An empty seat to them means a lost fare and lower profit.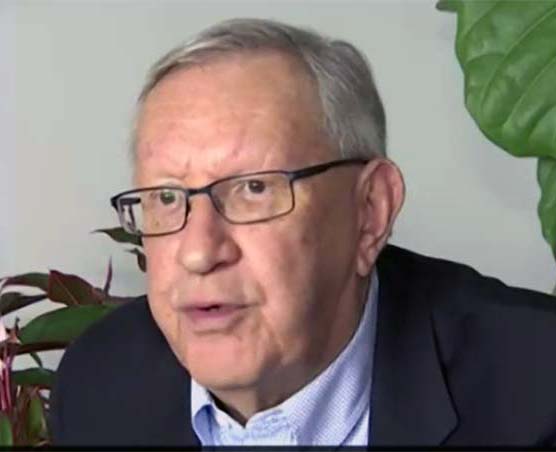 Charlie Leocha is the President of Travelers United. He has been working in Washington, DC, for the past 14 years with Congress, the Department of Transportation, and industry stakeholders on travel issues. He was the first consumer representative to the Advisory Committee for Aviation Consumer Protections appointed by the Secretary of Transportation from 2012 through 2018.