Don't get stuck in the millions-strong surge of passport applications. Renew now.
A tip for travelers with passports — check them and renew them if they are a year from expiration. A passport is all but useless with less than 90 days of validity. Some countries require six months of validity. So, renew now and renew before the end of the year to avoid the crush of new applications and renewals prior to the travel season.
Processing time is, on average, four to six weeks. However, during particularly heavy periods, the wait might stretch to 10. The agency is expecting 16 million applications in 2016 and 20 million in 2017. So, put two and two together. . .
To avoid the stress, Sprague [deputy assistant secretary for passport services] says to "renew at once" if you have six months of validity remaining and "consider renewing now" if you have a year left. She also reminds travelers that they can no longer receive page inserts overseas starting January 1, 2016.
"If you are running out of pages, even though your book remains valid," she said, "you should also renew."
Mail is the quickest and cheapest route to renewal; you can find all of the forms and requirements on the State Department's Web site. Another helpful tip: September through December is typically slow season. Frequent jet-setters should request a 52-page book so they can avoid any emergency trips to the passport agency.
For airlines and agents, a reversal of fortunes
Airlines are discovering that they have shot themselves in the foot by trying to cut out travel agencies. These agents "sell higher fares than either online travel agencies or the airlines direct." Airlines make more money, even when commission payments are involved. It is a wonder that some airlines are still trying to cut out the middle man. Lufthansa just announced a fee that will be imposed on all travel agency sales. Go figure. I believe Lufthansa will suffer far more than any travel agent.
In the meantime, it appears that airline commissions have shrunk to such a degree that travel agents were not even appearing at the August program that featured the CEOs of the major airlines. My, times are changing. And, if the airlines are not careful, the changes will not be good for them once their oligopolistic economic power is changed through either legislation or regulation. This meeting of travel agents showed that the airlines have overplayed their hand.
With the promise of direct to consumer distribution made possible once more, this time by the Internet, the deaths of Pan Am and Eastern Airlines, the foothold of consolidation and a seeming end to the days of People Express-type start-ups, it was as good a time as any to start cutting growing commission expenses. In the minds of airline executives, paying 10 percent more in commissions for an agent to issue a ticket for $1,000 or $2,000 with a few keystrokes seemed excessive. Fifty dollars, $25, or $10 seemed more in line with the work being done, airline executives believed. Eventually, airline officials got to the point where commissions in some cases went to $0, and agents were expected to charge service fees to customers, and even pass along credit card processing fees involved in selling tickets.
…
In fact, the representative from Delta acknowledged that TMCs (short for travel management companies, a contemporary label for corporate travel agencies) are not going away. The United executive noted that traditional travel agents continue to sell higher fares than either online travel agencies or the airlines direct. It is the same salesmanship that for hotels means that real, live travel agents drive higher yields (even after commissions) than they can get from consumers that come direct to their websites. I guess that's not surprising, as preferred agents often can offer special perks such as confirmed upgrades, late check out, free breakfasts and spa credits that aren't available to the general public. They also are in a better position to recommend the best rooms for what you need, not necessarily the cheapest price.
Consumer panel: airlines should disclose fees, seat size
The Advisory Committee for Aviation Consumer Protection issued its recommendations last Tuesday. The committee recommended that airlines control cell phone use for voice calls on planes; slots be opened for more airlines at controlled airports to increase competition; FAA emergency evacuations testing be more realistic; airlines provide advanced notification of frequent flier program changes and disclose cancellation and change fees. They also urged the FTC to say that mandatory hotel fees should be included in hotel room rates.
Airlines should clearly disclose the cost of change and cancellation fees, as well as the size of the plane's seats, before a passenger buys a ticket.
Hotels should also be required to include any mandatory fees in their room rates, the Transportation Department's Advisory Committee for Aviation Consumer Protections recommended.
Some hotels have begun adding mandatory resort and other fees to bills even though customers say they weren't informed of them when they booked their rooms. The panel's recommendation on hotels was directed to the Federal Trade Commission, which has been investigating such so-called drip pricing.
Likewise, the four-member panel heard testimony that passengers must search to find the cost of change or cancellation fees that airlines hide in a ticket's fine print. The fees can run hundreds of dollars, especially on international flights. The Transportation Department should require the fees be spelled out clearly so that passengers are informed before a ticket purchase, the panel said.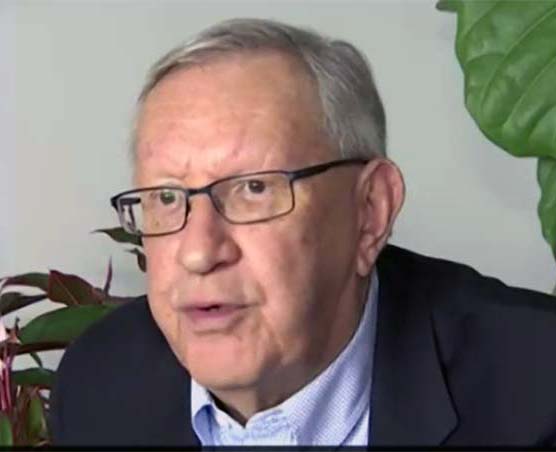 Charlie Leocha is the President of Travelers United. He has been working in Washington, DC, for the past 14 years with Congress, the Department of Transportation, and industry stakeholders on travel issues. He was the first consumer representative to the Advisory Committee for Aviation Consumer Protections appointed by the Secretary of Transportation from 2012 through 2018.