---
No need for a big name (and big money) ski area for a big ski vacation
---
Thanksgiving is over and full-blown winter is almost upon us, which means it's time to think about planning a ski vacation. Almost immediately the thought follows, "There's no way to afford it!" Yes, it's easy to think like that with lift tickets at Aspen and Vail, even on their advance-purchase discount, at $169 and $164, respectively, and Squaw Valley (Calif.), Sun Valley (Idaho), and even Killington (Vt.) all at more than $100 per day.
Well, you don't have to go to the most expensive, big-name ski resorts to have a big, fantastic ski vacation. In fact, there are literally hundreds of ski areas in the U.S. and Canada that provide plenty of great terrain, unbelievable views, excellent ski schools, and even delicious (and affordable) eating establishments along with lots of fun nightlife.
True, skiing is not a cheap sport (even if you have a little local hill you frequent), but here's a list of five of my favorites offering huge value with lift ticket pricing all under $100:
Solitude Mountain Resort, Solitude, Utah
– "Solitude has the snow, elevation and a mix of moderate and challenging terrain similar to other western resorts, but is different because it is smaller, feels less crowded and more intimate." So says a friend of mine who skied there last year with his daughter and I thoroughly agree.
Aptly named, Solitude is tucked away in Big Cottonwood Canyon and, though relatively new, offers an old-world flavor in its compact base area. Its 1200 acres of terrain is 50 percent expert but also provide plenty of skiing for intermediates and beginners. Being uncrowded, with 500-plus inches of snow per year, means powder and untracked corduroy is in abundance – you'll have trails all to yourself even on busy holidays. And, on top of all that, it's relatively quick and easy to get to from the Salt Lake City airport. Adult day ticket: $88. Solitudemountain.com.
Mad River Glen, Waitsfield, Vermont
– "Ski It If You Can," Mad River Glen's slogan, is all too true. This is definitely not a cookie-cutter, machine-made snow and perfectly groomed ski hill. A throwback to an earlier time, Mad River Glen offers skiers narrow, winding trails and lots of tight tree skiing, and all with no snowboarders. Yes, this is a skiers-only mountain. It does have intermediate and beginner areas and plenty of families have learned to ski at this friendly, skier-owned mountain (it's a co-op).
Nearby villages of Waitsfield and Warren, Vt., offer classic New England inns and B&Bs, a wide variety of restaurants and plenty of nightlife, thanks to the proximity of much bigger Sugarbush. Three-and-a-half hours from Boston, the closest airport (BTV) is in Burlington, Vt., an hour away. Adult day ticket: $89 (but as with all resorts these days, check online and buy in advance for deep discounts). Madriverglen.com.
Ski Apache, Mescalero, New Mexico
– As the southernmost destination ski area in North America, just 120 miles north of the Mexican border, Ski Apache, which is owned and run by the Mescalero Apache Tribe, is definitely off the beaten path, but well worth a visit. If the altitude (which helps the mountain average 15 feet of snow per year) doesn't get to you, the panoramic views from the 11,500-foot area summit will take your breath away. Featuring a majority of intermediate trails, Ski Apache has been described as an "intermediate's playground," but experts and beginners will find more than enough terrain to keep them happy. Most of the lodging, restaurants, and nightlife are to be found 11 miles down the winding Ski Run Road, in the fun town of Ruidoso, mainly a summer resort focusing on quarter-horse racing at Ruidoso Downs and golfing.
Bargains are to be had for lodging and more as a result of winter not being high season. And there's always the
Inn of the Mountain Gods Resort and Casino
with its Las Vegas-style gaming to keep you busy. The closest airport: Las Cruces (LRU) International Airport. Adult day ticket: $74. Skiapache.com.
Whitefish Mountain Resort, Whitefish, Montana
– Formerly called Big Mountain Resort, Whitefish Mountain Resort in the northwest corner of Montana is just that, a big mountain. The mountain's statistics are breathtaking – 3000 acres, 105 marked trails (and lots of out-of-bounds skiing, too), with its longest trail a mere 3.3 miles. In fact, the mountain is so big with so much to choose from that they offer free tours from ambassadors to orient people and help them find their "dream terrain."
The resort is celebrating its 70
th
birthday this year, making it an even better time to ski there, with special events happening to celebrate this milestone. The nightlife on the mountain provides classic après ski – don't miss the Bierstube and ask for some "red beer" (beer and tomato juice), an upper Midwest favorite. But don't miss downtown Whitefish, a railroad town just eight miles or one free bus ride away from the mountain, which has an outdoorsy Americana vibe harking back to its incorporation in 1905 and another whole cache of restaurants and bars. And if this would be your first or only visit to the region, Glacier National Park, a 45-minute drive from the resort, is a must. Closest airport: Glacier Park International (FCA), 19 miles away. Adult day ticket: $79. Skiwhitefish.com.
Purgatory Mountain Resort, Durango, Colorado
– Far from being purgatory, Purgatory Mountain Resort is out-and-out fun from end to end, both on and off the slopes. Thousands of years ago, glaciers scraped out the Animas Valley, leaving behind the terraced mountainside that now makes up the unique terrain at Purgatory. Several of the trails, even the steepest, have terraces so they plunge downward for a bit, then level off, then plunge, then level off, all the way to the bottom. For me, an upper intermediate, it meant I could ski the steepest trails as it gave me the opportunity to take a break on the way down. For more expert skiers, it's a great way to catch some air (even though there are warnings not to). The steeper terrain seems to be at either end of the resort, with intermediate and beginner runs in the middle. While Durango is all of 25 miles away, it's worth the drive to stay in town for the combined cowboy-college town atmosphere. Durango is full of great restaurants, brew pubs, galleries, and even two-step dance halls. Take a step back in time and enjoy at least one après ski drink in the Old West Saloon at the Victorian Strater Hotel in downtown Durango. Closest airport: Durango, Colorado. Adult day ticket: $89. Purgatoryresort.com.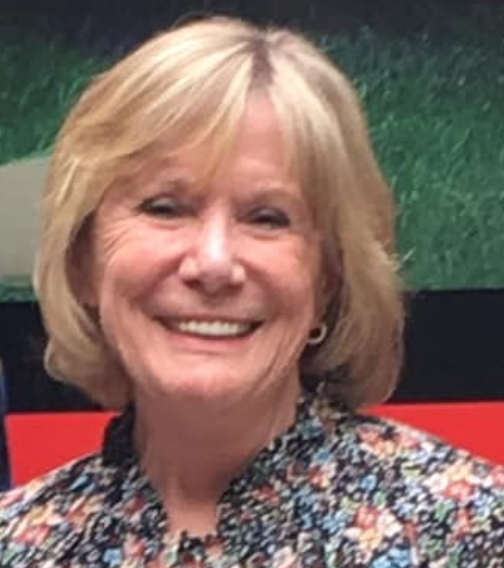 After several decades working in a variety of jobs as a newspaper writer, event publicist, communications specialist, and marketing director, Karen Cummings is now "retired" and working on Travelers United's social media and newsletters in addition to occasionally contributing a travel-related article to TU's blog. She lives close to her family in Fryeburg, Maine, and travels as often as she can.