Swiss Privacy Protected Data Vault Storage
Written in the Swiss Constitution…"Every person has the right to privacy in their private and family life and in their home, and in relation to their mail and telecommunications."
Travelers Who Have Had Sensitive Personal Information Lost or Stolen While Traveling*

18%

18%
Secure Email & Data Vault
Your Travelers United membership includes a secure email account where messages are fully encrypted at all times and stored in secure servers in Switzerland. Includes 25 GB of storage.  Create, manage and securely store encrypted passwords and documents of all types (medical records, financial records, travel itineraries, etc) using military grade encryption and with the protection of Swiss Privacy Laws. Your data is also scanned for viruses as you back them up.
Ironclad Data Protection
Some Swiss data vaults are located in exotic locales like a massive high-tech underground bunker used by Deltalis, which brands itself as "the most secure data centre". Housed in one of the country's numerous Cold War era army barracks, it is tucked away from view behind four-tonne steel doors built to withstand a nuclear attack. The tight security includes biometric scanners and an armed guard while its exact GPS location remains a jealously guarded secret.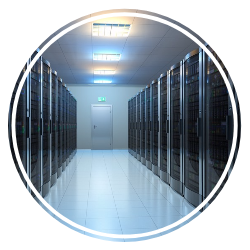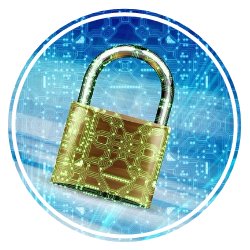 Tight Data Laws
Swiss laws on the issue are one of the most restrictive in the world: Personal data is defined as a "precious good" that can under no circumstances be handed over to governments or authorities without authorization from a judge.
4 Ways To Protect Yourself Using A Data Vault
1. Unpack Before You Pack
Most of us carry important documents around daily. Our wallets and purses contain Social Security cards, bank statements, medical documents, checkbooks and such – remove them before you travel.
2. Protect Your Personal Identification
Sensitive documents are easily stolen or copied from your hotel room. Lock them up in a travel vault to prevent identity theft and identity fraud.
3. Keep Copies of Birth Certificates, ID's and Passports in a Travel Data Vault
If you become a victim of theft while traveling, be sure you have access to personal identifiers online through a secured travel data vault.
4. Have Medical History At Your Fingertips In Case Of Medical Emergency
If you or a family member suffer an injury while traveling your medical history may be needed for treatment. Have instant access by keeping the documents secured in a travel data vault.
*Survey conducted by Edelman Berland for Experian's ProtectMyID, an identity protection service, found that 18 percent of the survey's 1,000 respondents said they had "sensitive information" lost or stolen while traveling (credit or debit cards, smart phones, drivers licenses, or passports).