---
Southwest Airlines — annual profits with great customer service.
---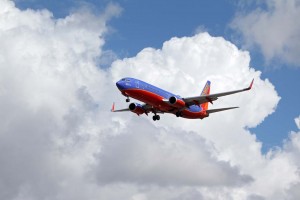 Southwest Airlines, the only true consumer friendly airline in America, has had another profitable year. This airline that allows passengers to check two bags free and doesn't charge change fees or cancellation fees has been making a profit for 44 years without fail. Plus, Southwest Airlines has some of the best airfares available in the US.
Air Transport World, the airline magazine for the airline industry, provides the statistics. They are amazing for this airline that can. Southwest is the airline that can offer low airfares, virtually no fees, and great customer service and still make a profit. No other airline in the US has that record. Yesterday, Southwest reported another profitable year.
Southwest Airlines posted a 2016 net profit of $2.24 billion, up 2.9 percent from net income of $2.18 billion in 2015, marking the second straight year of record profitability for the Dallas-based carrier.
It was also the 44th consecutive year of positive net income for Southwest, which noted that sluggish RASM performance is starting to improve. "December business travel was stronger than anticipated leading up to the holiday period," chairman and CEO Gary Kelly said.
Meanwhile, the other airlines in America haven't fared so well. Their high-faluting MBA corporate CEOs and management have managed to go bankrupt more than 80 times since the launch of Southwest Airlines. Other airlines practice abysmal passenger service, cut perks, hide many ancillary fees, and advertise partial pricing (by not including baggage fees). They have nickeled and dimed the American public for baggage fees, telephone fees, cancellation fees, change fees, and scores of other fees in search of profits.
Let's take a look at their record. Here is a list from Wikipedia of airlines that have filed Chapter 7 bankruptcies in the past 34 years.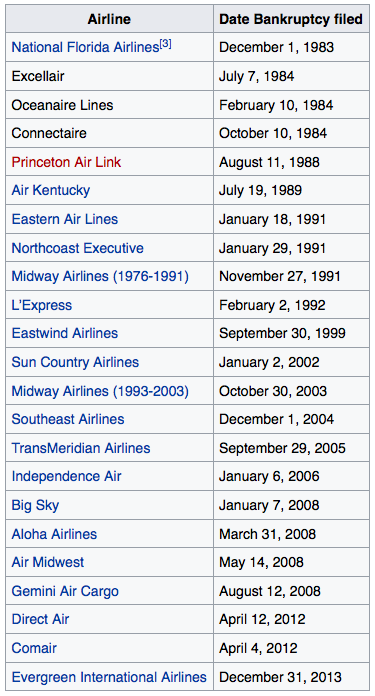 Here is a list of airline that have filed Chapter 11 bankruptcies in the past 38 years.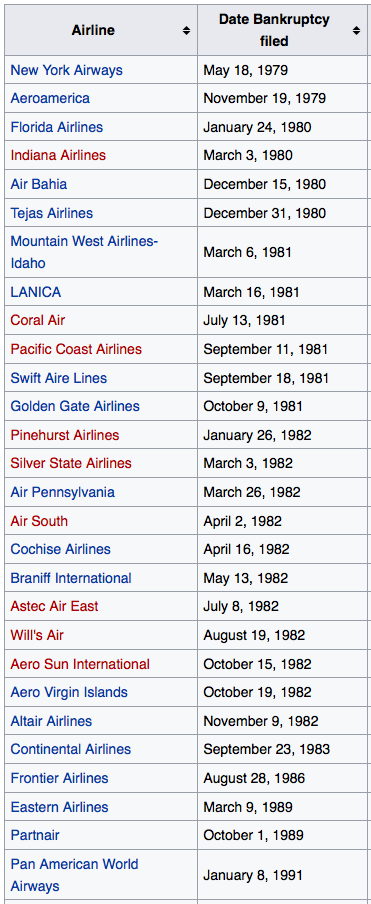 This post is here to remind both consumers and airlines that great customer service is still possible even when there are no checked baggage fees for the first two bags and for carry-ons. Plus, passengers are not charged exorbitant change and cancellation fees. These practices are simple corporate greed.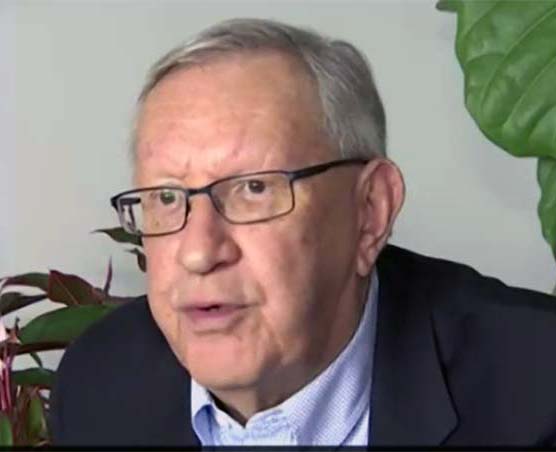 Charlie Leocha is the President of Travelers United. He has been working in Washington, DC, for the past 11 years with Congress, the Department of Transportation and industry stakeholders on travel issues. He was the first consumer representative to the Advisory Committee for Aviation Consumer Protections appointed by the Secretary of Transportation from 2012 through 2018.