Coronavirus is having effects. Hertz bankruptcy is declared — an iconic name in travel goes under. Face mask vending machines come to Las Vegas. And, a Harvard professor says passengers don't get sick from flying. The air in planes is cleaner than in most office buildings.
Hertz files for bankruptcy amid drop in demand
The effects of COVID-19 are massive indeed. The biggest and longest operating rental car company, Hertz, just declared bankruptcy. Three months ago, I would have never predicted this. Of course, I would have never have believed that the world's economy would come to a standstill either.
Hertz filed for Chapter 11 bankruptcy amid rising debt and a sharp drop in demand for rental cars during the coronavirus pandemic.

The company is the latest travel-related business to fall victim to the coronavirus, which has grounded travelers and tourists and led to a sharp drop in revenue.

"The impact of COVID-19 on travel demand was sudden and dramatic, causing an abrupt decline in the Company's revenue and future bookings," the company said in a statement. "Hertz took immediate actions to prioritize the health and safety of employees and customers, eliminate all non-essential spending and preserve liquidity."
Las Vegas' airport mask vending machines are selling PPE
That certainly didn't take long! Now vending machines are selling persona protective equipment in Las Vegas' McCarran International Airport. These machines had been seen earlier in Europe and Asia. This is the first airport to come equipped in the USA, I have been told.
It's airport convenience at airport prices. Three-packs of disposable masks are being sold for $7.50, while a reusable cloth mask will cost $14.50. Two sizes of hand sanitizer can be purchased for $4.25 and $6.50, respectively. A 10-pack of alcohol wipes costs $5.25. N95 masks run $8.25 apiece, and a 4-pack of disposable gloves is priced at $4.50.
---
READ ALSO ON TRAVELERS UNITED:
Join Travelers United and get VPN for secure WiFi
Reliving my great travel memories that will be remembered forever
---
Airplanes do not make you sick. Really.
Joseph Allen, an assistant professor of exposure assessment science at Harvard's T.H. Chan School of Public Health, tells travelers that planes do not make them sick. It seems that many travelers claim that they get sick every time they get on a plane. The excuses tend to fault the air recirculating systems. However, whenever an outside testing group checks the air, they find that it is cleaner than most offices and almost as clean as hospital operating rooms. But everything that passengers touch are fraught with microbial danger.
You don't get sick on airplanes any more than anywhere else. Really, you don't.

If you think this is preposterous or even dangerous to suggest during a pandemic, consider this fact: The ventilation system requirements for airplanes meet the levels recommended by the Centers for Disease Control and Prevention for use with COVID-19 patients in airborne infection isolation rooms.

Before we go any further, let's make one thing clear: Airplanes are certainly vectors of disease, efficiently transporting infectious people around countries and the globe. This is obviously critical in terms of outbreak control for COVID-19. But the fact that airplanes help spread disease across geographies does not mean that you are necessarily at risk during flight. There are fairly simple things you can do if you do need to travel to reduce the odds of getting sick.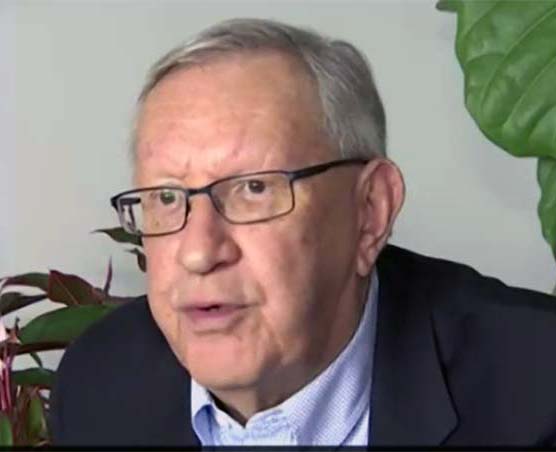 Charlie Leocha is the President of Travelers United. He has been working in Washington, DC, for the past 11 years with Congress, the Department of Transportation and industry stakeholders on travel issues. He was the first consumer representative to the Advisory Committee for Aviation Consumer Protections appointed by the Secretary of Transportation from 2012 through 2018.