Here is a group of nuns who have made their Gregorian chants available via videos for a coronavirus Easter  Then we tour different food named after places. The dishes often have nothing to do with their namesake. Finally, we look at what it takes to get planes up in the air. There are many steps to be followed before they take off. Enjoy the journey.
Benedictine nuns release Gregorian chants to help ease coronavirus isolation
This is believed to be the largest recording project in history. The abbey church of Notre-Dame de Fidélité de Jouques, near Aix-en-Provence in southern France, has recorded 7,000 hours of chanting. This story about Gregorian chants was first published in The Guardian.
The Gregorian chants originated in the 8th century and spread throughout Europe. It accords to St Benedict's "rule", in which the day is divided into balanced divisions of manual and intellectual work, prayer and rest, starting at 5 a.m. with the chanting of matins, and concluding with compline at 8 p.m., followed by the "great silence" of night.

The abbey, which has its own congregation, is closed for Easter as a result of rules applied to prevent the spread of the coronavirus. "Because of the measures taken … we can no longer admit worshippers to our abbey's church, and we are deeply sorry for it," the nuns said.

They have instead allowed the release of a week's worth of their chants https://www.neumz.com/ for the six days Christians refer to as holy week, preceding Easter Sunday, the highlight of the religious calendar, when the chants have particular importance. The rest is to go live next month.

"In these days of remote work and online social activity, we hope that listening to the chants of holy week can help bring people together, religious and non-, sharing in a sense of peace and enjoying their timeless beauty," [the musician John Anderdon] said.
Here is the full recording of the Holy Week Chants from the Abbey of Jouques. (This is almost four hours of chanting. Here is Easter Sunday only.)
Why are these foods named after places?
During my travels, I have visited many places that seem named for food. Sometimes these towns are the homes of famous foods like Parma or Jabugo, Hamburg or Frankfurt, and Fijisaki or Colby. Most of the time, these towns are where the foods originated. Often the names are right on. Other times, foods named after places have nothing to do with the place.
First served at Trader Vic's in the 1950s, crab Rangoon is still a top-selling appetizer at the chain's 17 outposts from Atlanta to the UAE. "It was a fusion food that took exotic ingredients and combined them with European techniques," says Eve Bergeron, Trader Vic's spokesperson and the granddaughter of its founder.

Other dishes with monikers better traveled than what's on the plate include London broil (an American steak-cooking technique) and German chocolate cake, which actually originated in Texas. The latter name didn't even come from the Lone Star State's large European immigrant population. The recipe  —which went Eisenhower-era viral after running in the Dallas Morning News in 1957 — used Baker's German's Sweet Chocolate. The chocolate was formulated in the 1850s by American confectioner Samuel German.

And while baked Alaska sprang forth in New York City, much like chicken Kiev, it eventually wandered homeward. The meringue-topped ice cream cake now figures on many dessert menus in the 49th state, including at the Alyeska Resort in the Chugach Mountains.
READ ALSO ON TRAVELERS UNITED:
DOT's rules when airlines cancel your flight
The airline rules when you cancel a flight
What will it take to return parked airplanes to service after coronavirus?
Airlines are barely flying these days. First, Boeing has had to deal with storing hundreds of 737 Max aircraft. Now, we have the deluge of flight cancellations from the coronavirus shelter in place rules. Every time a plane is stored, it takes time to prepare them to fly again. This article goes through the steps that airlines must take to get planes flying again.
For planes being placed into long-term storage, such as grounded Boeing 737 Max aircraft, the process is more extensive. Crews put special preservative oil in the engine and hydraulic systems and install plugs and covers to protect vulnerable areas. Airlines also make an effort to park those planes in low-humidity conditions to help reduce internal corrosion.

If a plane is not being stored, the engines need to be run regularly. This involves starting the engines and running them through a specific program on a weekly basis.  In addition, aircraft need to be rolled at least weekly to keep the tires from going flat. If the planes don't get moved every week, their tires would have to be changed before returning to service because having so much weight on one patch of rubber for extended periods of time would wear them out faster.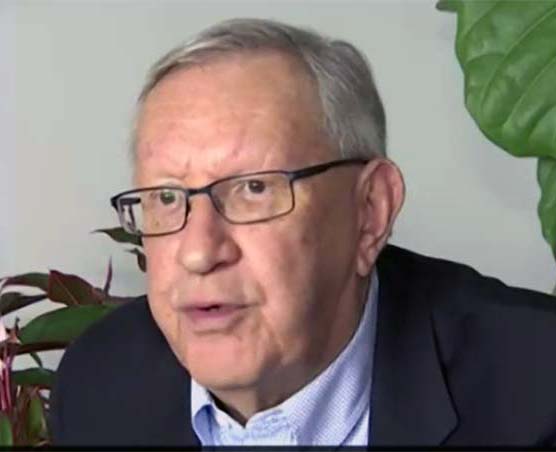 Charlie Leocha is the President of Travelers United. He has been working in Washington, DC, for the past 11 years with Congress, the Department of Transportation and industry stakeholders on travel issues. He was the first consumer representative to the Advisory Committee for Aviation Consumer Protections appointed by the Secretary of Transportation from 2012 through 2018.