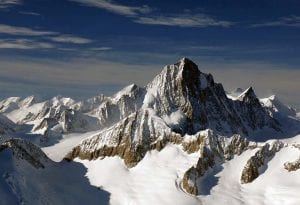 Today we muse about how the coronavirus spreads. This collection of stories shows that it spreads through yodeling and singing. It spreads via ski lifts. And now restaurants want to have air exchange systems like airplanes. Will the changes to the air we breathe make a difference?
Finger pointed at Swiss yodeling 'superspreader' concert
Everyone has heard that they had better be careful when singing in a choir at church. We all know that it is dangerous to be in close contact with others. But, who would think that going to a yodeling contest in the middle of Switzerland would be dangerous? Then again, this COVID-19 pandemic has lots of twists and turns. Even being outdoors in pristine Alpine air, more than one thousand spectators came down with the virus.
At the late September yodeling event in the rural Schwyz canton, people in the audience were asked to maintain social distancing, but mask-wearing was not required.

"We can't do anything about what happened with this yodeling group. We found out nine days after the performances that several people from the group were infected," event organiser Beat Hegner told RTS public television.

Now the pandemic has spread through the region, with 1,238 cases compared with just 500 in mid-September.
What to expect from this winter's ski season
Earlier this week a cold front dropped into the midwest from Canada and dropped measurable snow. And even though the doom-and-gloom media is predicting less snow than normal, so far we are ahead of most years. But for those of us who are cheering, and I'll be part of that number, so far the winter looks good if you live in Washington, Oregon, Idaho, or Wyoming.
Now, if you are planning on skiing, what should you look for when visiting your favorite resort this year? What changes has COVID-19 wrought. 
You will see increased signage reminding guests that face coverings are mandatory and will be strictly enforced by resort employees in public spaces — including chairlifts, gondolas and trams — and indoor spaces such as restaurants and shops. Patrons will be distanced in lines at gondolas and chairlifts, with contact minimized by seating only related parties (families or skiing groups) together. Unrelated others will be seated in configurations to maximize distancing.

Food and wine can be an essential part of a great ski vacation. Prepare your taste buds for more grab-and-go meals as one safe way to eat on the mountain. Many resorts will also offer indoor dining at their mountain eateries, which often feature outdoor decks, but expect interiors to be arranged spaciously to accommodate fewer diners. Stringent disinfection procedures will be used in restrooms.
Improved restaurant ventilation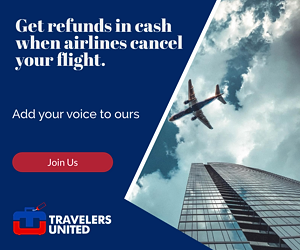 Indoor areas like restaurants are a growing risk for those fearful of the pandemic. Restaurants are examining their air exchange rates and improving HVAC filtration. They want to make dining indoors as risk-free as dining in fresh air.
Now, as the colder season comes into play, the restaurant outdoor-dining business that has slowly grown is in danger. No one wants to eat outdoors, or can eat outdoors, when the temperatures drop. Restaurants are faced with a new dilemma — they either see business drop precipitously or they bring the benefits of outdoor air indoors.
---
READ ALSO:
Reliving my great travel memories that will be remembered forever
How to keep your plane clean and disinfected
---
Restaurants want airplane clean air
Airlines have shown how air circulation, exchange, and filtering can all but eliminate COVID-19 dangers. Now, restaurants are examining airflow and filtering to protect their customers.
More business owners and building managers are looking to boost the air change rate in their space, either by improving the ventilation (air change rate) or filtration (removing airborne particles)

Some may not have to do much at all. In some places it's as simple as keeping windows and doors open, though that's not possible in very hot or very cold weather. Many hibachi restaurants, for example, already have high air change rates to manage the cooking odors, Dr, David Krause [an industrial hygienist and founder of Healthcare Consulting and Contracting, a firm that assesses and mitigates health hazards in workplaces] says.

Others are using higher-quality filters in their HVAC systems, or adding air purifiers to their spaces to boost their air filtration. Krause himself has been contacted by a national chain of fast food restaurants looking to boost their air change rate from six air changes per hour, which is already pretty high. "Many consumers would be surprised at the [high] air change rates in restaurants today," Krause says.
…
Better ventilated spaces could have other benefits related to communicable diseases, such as the seasonal flu. "Covid isn't the first outbreak of pandemic we've seen," Krause says. "We'd be foolhardy to think it's the last."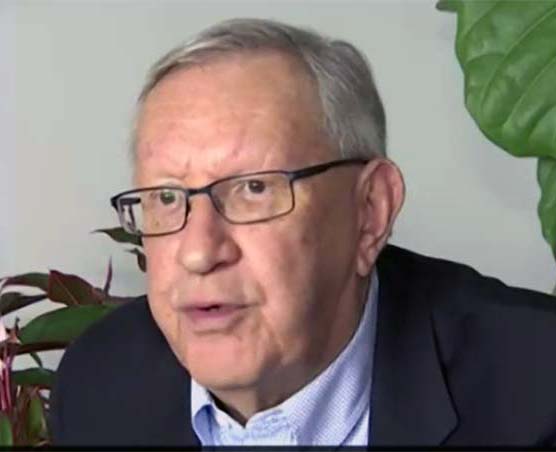 Charlie Leocha is the President of Travelers United. He has been working in Washington, DC, for the past 11 years with Congress, the Department of Transportation and industry stakeholders on travel issues. He was the first consumer representative to the Advisory Committee for Aviation Consumer Protections appointed by the Secretary of Transportation from 2012 through 2018.