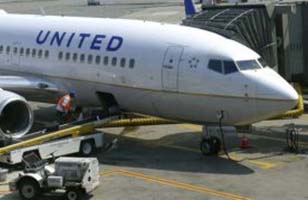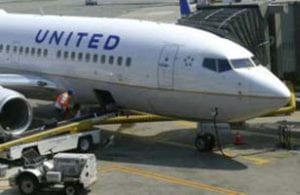 We take time today to examine the problem of women being harassed while traveling. We go through Alaska Airlines' history from a puddle-jumper to transcontinental airline. Finally, we examine United Airlines' new passenger-friendly (at least for those who are late) "connection saver" program.
Three in four women harassed during work trips
More than three in four female business travelers have experienced harassment during work trips and more than half have changed their plans because of safety concerns, according to research.
A survey of nearly 8,000 business travelers carried out by Wakefield Research on behalf of SAP Concur has identified concerns for personal safety on the road and frustration that some employers are not listening to their needs.
Looking specifically at female travelers, 77 percent said they have experienced some sort of harassment or mistreatment while on the road. Incidents include being asked if they are travelling with their husband (42 percent), ignored by service workers (38 percent) and 'catcalled' on the job (31 percent).

Harassment appears to affect younger women more often; 46 percent of Gen Z travellers said they have been asked if they are travelling with their husband, compared to 31 percent of Baby Boomers. Meanwhile, 41 percent of Millennials have been ignored by service staff, compared to 23 percent of Boomers.

Overall, 58 percent of travellers said they have changed their travel arrangements because they felt unsafe, while 52 percent cite travel safety as the most valuable training their company could provide.

While a third of respondents said they prioritize their own safety as the most important factor during business trips, more than half (54 percent) believe their safety is not at the top of their company's agenda.
Download a full copy of the report here
For Alaska Airlines, business is booming
From a regional airline that focused on the West Coast and Alaska, to a national airline with flights stretching across the country and to Hawaii, Alaska Airlines has grown rapidly and has always been a maverick in the airline industry.
To fully grasp the recent expansion of the former geographically condensed airline, one can consider Alaska Airlines' route network from 1987, a time when MD80 and Boeing 727 series aircraft donned the iconic "Chester" tailfin logo. Service spanned the western United States in a vertical north-south manner; Chicago and Washington D.C. marked the airline's sole destinations east of the Mississippi River.
…
Beginning in the early 2000s, Alaska Airlines saw the greatest change to their route network. New destinations – accessible through their predominately Boeing 737 fleet – appeared on timetables; new services included destinations across the continental United States. Cities in the northeast, such as Boston and Newark, were added. Northwest-based passengers heading to the warm climates of Orlando and Miami rejoiced as Alaska announced nonstop destinations to cities along the Atlantic Coast. In late 2007, Alaska began crossing the Pacific Ocean, expanding service to Honolulu from Seattle and Anchorage. Within the next few years, Alaska extended service to Hawaii beyond Oahu, adding Kahului on Maui and Kona on the Big Island.

By the early 2010s, Alaska served nearly all major United States leisure and business destinations from their Pacific Northwest hubs. However, the route map prior to the acquisition of Virgin America heavily favored destinations bordering the Pacific Ocean; many transcontinental services were operated on a once-daily schedule stemming from low passenger demand. Simultaneously, post-merger with Northwest, Delta began beefing up service to Seattle, elevating it to hub status in 2014. Continental ceased operations in 2012 after acquisition by United. Southwest merged with Orlando-based value-focused competitor AirTran. As a result, localized airline strongholds gave way to carriers with major hubs across the country; to maintain competitiveness, Alaska Airlines needed to acquire another carrier.

READ ALSO: Airline service suffers — are we getting what we pay for?
A detailed look at United's ConnectionSaver
United Airlines is doing something very unlike what many believe is the airline's image — they are working at a system to help their passengers make close airline connections.
A new IT program may allow United Airlines to hold some flights where there is a critical mass of connecting passengers without changing its efficiency.
READ ALSO: Stop costly missed connections caused by brazen airlines

United wouldn't give me the whole recipe for the secret sauce, but it did outline some of the things that are taken into account. The tool looks at hugely important issues like ensuring the pilots will have enough time to absorb the delay and still be legal to fly. It looks at airport curfews. There's also a consideration of gate availability: will holding this airplane hurt people on an inbound flight that needs the gate? It will also look at downline connections. If a flight from Chicago is going to LA and a ton of people are connecting to Melbourne, then they won't hold the airplane in Chicago and put that connection in jeopardy. It also considers expected flight times. Favorable winds = shorter flight time = more tolerance for holding.

This is all just the basic set-up, and it will evolve over time. Surprisingly, the tool doesn't currently take into account the number of potential passengers missing a connection nor does it consider status levels or fare paid. There are plenty of additional variables that can be added to the system over time in order to refine the model and help more people.

In the end, the tool spits out a simple recommendation on whether to hold the airplane or not.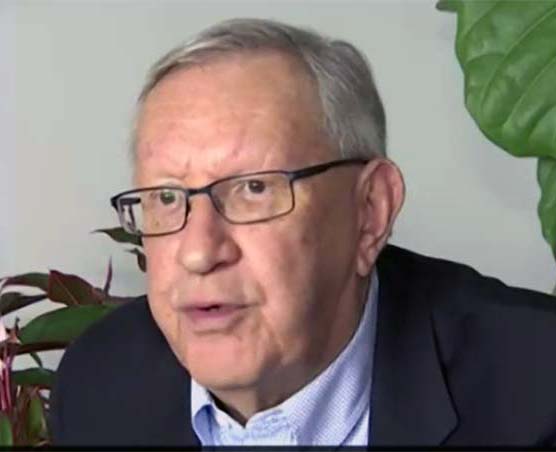 Charlie Leocha is the President of Travelers United. He has been working in Washington, DC, for the past 11 years with Congress, the Department of Transportation and industry stakeholders on travel issues. He was the first consumer representative to the Advisory Committee for Aviation Consumer Protections appointed by the Secretary of Transportation from 2012 through 2018.