Male-female auto insurance rates differ by city and by company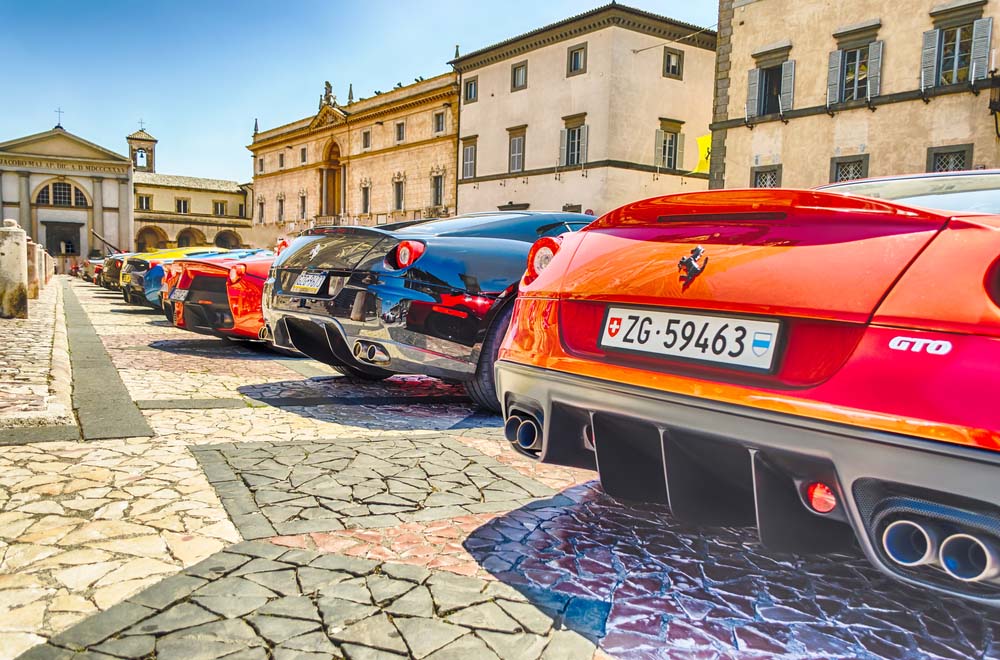 Female motorists with perfect driving records often pay significantly more for auto insurance than male drivers with identical driving records and other characteristics the insurers use to price auto insurance, according to new research by the Consumer Federation of America (CFA). This finding contrasts with the public perception that men pay more than or the same as women for auto insurance. According to a national public opinion survey, less than a quarter of Americans correctly think that women pay more.
In ten cities studied, CFA found that 40- and 60-year-old women with perfect driving records were charged more than men for basic coverage nearly twice as often as men were charged the higher rate. Premiums were lower for 20-year-old women than for 20-year-old men most of the time; however, GEICO charged young female drivers more than young male drivers in nine of ten cities. These price differences are particularly important, according to CFA, because every state except New Hampshire requires drivers to purchase basic liability insurance coverage.
Average Premium for Female Drivers Relative to Male Drivers by Company and Age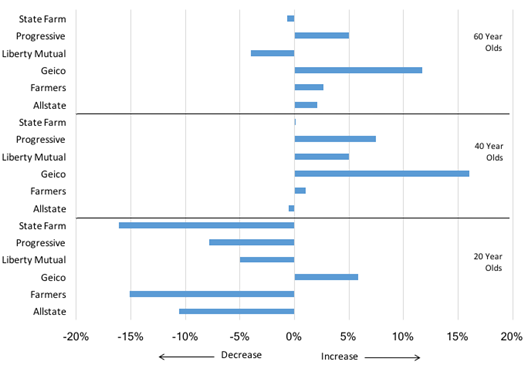 Testing found that women paid higher premiums more often than men, sometimes by significant amounts
CFA researchers sought online premium quotes from the websites of Allstate, Farmers, GEICO, Liberty Mutual, Progressive, and State Farm, then compared 165 pairs of quotes for men and women. This comparison revealed that 40-year- old women were the most likely to be charged more than men, and 60-year-old women also were penalized more often, facing higher premiums than their male counterparts in 58 percent of the instances in which companies used a driver's sex to alter rates.

Other findings from the testing include:
In 38 instances, women with perfect driving records were charged at least $100 more per year than male drivers.
In six instances good drivers faced premiums at least $500 higher solely because they were female.
GEICO charged female drivers higher premiums 83 percent of the time, with surcharges on women averaging $176 annually, including average penalties of $143 on young females compared with young male drivers;
Progressive charged women more 60 percent of the time, while Allstate, Liberty Mutual, and Farmers each charged men higher rates more often.
State Farm typically did not charge different premiums to men and women, except that young male drivers always faced significantly higher annual premiums – $488 more on average – than their female peers.
Sex of Driver Has Significantly Different Impacts Among Companies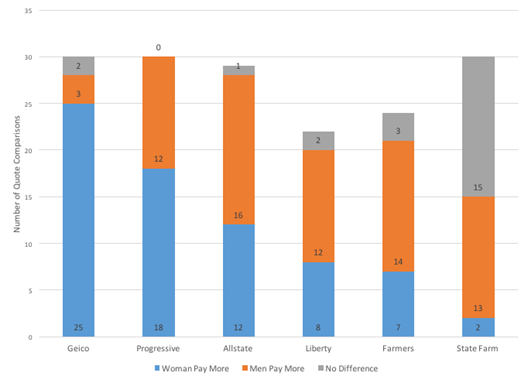 Twice as many Americans think men pay higher premiums than think women pay more, according to new poll
48 percent of Americans think auto insurers charge men more for coverage than women, while only 23 percent of Americans think women are charged more, according to a national survey conducted for CFA by ORC International. 17 percent think men and women are charged the same for coverage. The survey asked respondents to exclude "teenagers and other young drivers" when thinking about who pays more to eliminate the possibility that respondents were focused on young male drivers, who generally do pay higher premiums. (The telephone survey of 1,004 Americans was conducted between September 28, 2017, and October 1, 2017, and had a ±3.09 percent margin of error.)
"Excluding teenagers and other young drivers, do you think that auto insurers tend to charge higher rates to men or to women?"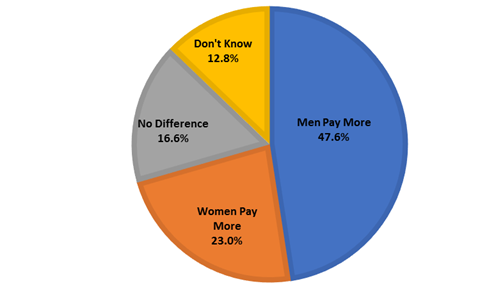 The bottom line is that until government regulators start to take a closer look at male vs. female insurance rates and other differences that may come into play, consumers can only protect themselves by comparison shopping for insurance. As for the small Gecko flogging GEICO insurance products, he may as well say, "Women not wanted unless they want to pay more for their insurance." And, it appears that women should make sure to call State Farm for an auto insurance quote.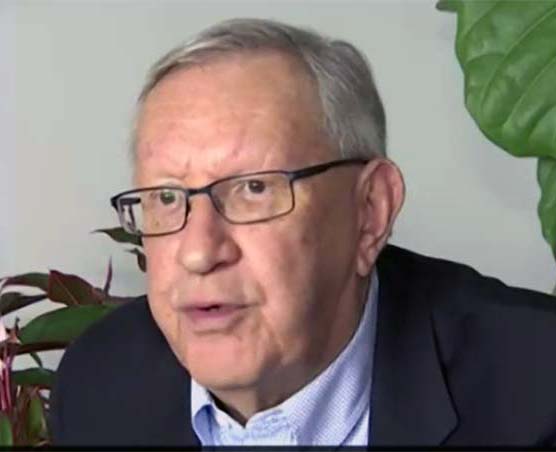 Charlie Leocha is the President of Travelers United. He has been working in Washington, DC, for the past 11 years with Congress, the Department of Transportation and industry stakeholders on travel issues. He was the first consumer representative to the Advisory Committee for Aviation Consumer Protections appointed by the Secretary of Transportation from 2012 through 2018.