Another reminder that the "old-days" plague precautions still work. Wine windows permit drinking with social distancing from, at least, the bartenders. US Customs confiscates $2 billion a year from travelers at border and passport control. And, finally, studies are showing that subway and Metro systems are not the super-virus-spreaders many fear.
Medieval 'wine windows' are reopening, reviving Italian plague tradition
During the black death, social distancing was enforced during happy hour was blended with social distancing via a wine window. There were hundreds of these wine windows throughout Tuscany. Today, the ones that are left have been put to use again as we fight a new pandemic. The Italians have always found creative ways to deal with this COVID-19 pandemic. They started singing opera to each other. Some Italians used fishing poles to clink wine glasses together during happy hours. And now, they have revived the medieval wine windows.
These days, we know just as well as medieval Italians that a stiff drink can go a long way to ease troubles during the global coronavirus pandemic.

Thus, the "wine windows," or buchette del vino, of Tuscany. They are just as they sound: pint-size hatches, carved into the concrete walls of urban wineries and shops, where beverage merchants would serve sips at a safe social distance.

First introduced in the 1600s, their true purpose went untapped for centuries after the plague — that is, until a new one came along this year.

"Everyone is confined to home for two months and then the government permits a gradual reopening," the Wine Window Association website reads. "During this time, some enterprising Florentine Wine Window owners have turned back the clock and are using their Wine Windows to dispense glasses of wine, cups of coffee, drinks, sandwiches and ice cream — all germ-free, contactless!"
Homeland Security seized $2 billion from travelers, report says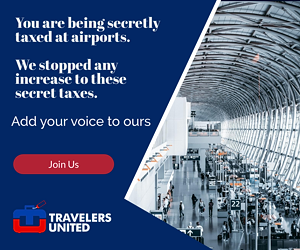 Reports from airport customs and border protection checkpoints indicate that billions of dollars have been confiscated. The money comes from passengers trying to pass through with more than $10,000 in cash. This may be the most important lesson to be learned — don't carry more than $10,000 in cash. If you are carrying a large sum of money, declare it. The requirements to declare currency are clearly displayed in Customs and Border Protection checkpoints and on the agency's website.
Individuals may ask for the return of their confiscated money. They must prove that the intended use and the source of the money are legal.
Critics argue federal agencies are abusing civil forfeiture to fatten budgets, since the cash flows into government coffers and is redistributed. The report found DHS airport seizures have exploded over the decade-and-a-half studied, climbing 178 percent. In all, DHS agencies made more than 30,500 cash seizures during the period.

Dulles International Airport led the nation in DHS seizures during 2016, the latest year for which data was available. About $41 million was taken from travelers, or nearly a quarter of the amount seized nationwide, according to the report. Dulles only accounts for 2 percent of the nation's air travelers.

"When you consider that these agencies have the ability to seize different types of property wherever they operate, the scope of the entire program is just so large," said Jennifer McDonald, senior research analyst at IJ and the author of the report. "The reason we focused on cash seizures at airports is because we've heard they are some of the most abusive."
Is the Subway Risky? It May Be Safer Than You Think
New studies in Europe and Asia suggest that riding public transportation is not a major source of transmission for the coronavirus. Travelers United has already covered some of these studies. We are great advocates of public transportation. In New York City, the subway is a ghostland these days as 90 percent of riders shun public transportation. In Washington, DC, the Metro system is almost empty, even during rush hour. Everyone is working from home. But all seem to think that the Metro is a source of coronavirus.
The Subway and Metro systems are not the sources of major outbreaks of COVID-19. Nervous locals can take these forms of public transportation with normal precautions. Wear masks, refrain from touching poles and other objects, don't touch your face, and then wash your hands as soon as you get home.
In countries where the pandemic has ebbed, ridership has rebounded in far greater numbers than in New York City — yet there have been no notable superspreader events linked to mass transit, according to a survey of transportation agencies conducted by The New York Times.

Those findings could be evidence that subways, commuter railways and buses may not be a significant source of transmission, as long as riders wear masks and train cars or buses never become as intensely crowded as they did in pre-pandemic rush hours.
…
In Paris, public health authorities conducting contact tracing found that none of the 386 infection clusters identified between early May and mid-July were linked to the city's public transportation.

A study of coronavirus clusters in April and May in Austria did not tie any to public transit. And in Tokyo, where public health authorities have aggressively traced virus clusters, none have been linked to the city's famously crowded rail lines.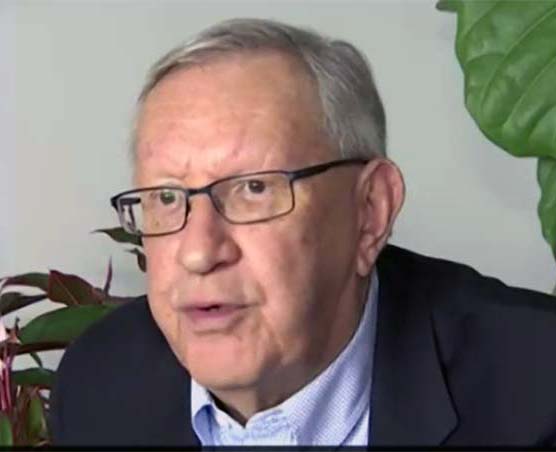 Charlie Leocha is the President of Travelers United. He has been working in Washington, DC, for the past 11 years with Congress, the Department of Transportation and industry stakeholders on travel issues. He was the first consumer representative to the Advisory Committee for Aviation Consumer Protections appointed by the Secretary of Transportation from 2012 through 2018.