---
When international travel largely came to a halt, most thought airlines would be back to normal by fall. We were wrong.
---
International flights are a two-way street, or rather a two-way air corridor. The U.S. government has been making some small changes indicating at least their wish to resume more normal travel.
In August,  the US State Department lifted its general advisory against US citizens traveling abroad. The CDC still recommended against non-essential travel to most destinations. 
As of September 14, international arriving passengers are no longer being screened for COVID-19. And, international flights will no longer be required to land at one of 15 U.S. airports. International flights, when they can, arrive at any international gateway in the US.
Will international flights change? Not much.
Now, what does this all mean?  In the short run, not very much. There is only very sparse traffic on international aviation. In general, Americans are not allowed to travel to most of the world anyway. Yet.
At this point, with the U.S. still restricting travel for citizens from most of Europe and the United Kingdom. It seems pretty unlikely that European countries will be in any hurry to allow Americans to enter.
There are many exceptions that allow international travel.
Healthcare workers, passengers traveling for "imperative family reasons," and citizens of other countries, including those with dual citizenship, are allowed to travel back and forth between international destinations.
Last week, I had two couples with plans to fly into Germany to visit Austria. In one case, the husband is a dual citizen and so they were both able to travel. They had to take a COVID-19 test less than 72 hours before departure. In the second case, since both were American citizens, they had to cancel their trip.
Some European countries are now allowing non-married significant others to travel together. The list of countries and information about the procedures are in a recent Sunday Musings column. German airports and the Vienna airport have COVID tests available on arrival.
In Germany the tests, required for all those entering from high-risk areas, are free. The Vienna testing costs 120 Euros, with results available within a few hours. Or, travelers can quarantine for 14 days.
Aviation is still suffering from a ban on international tourism flights.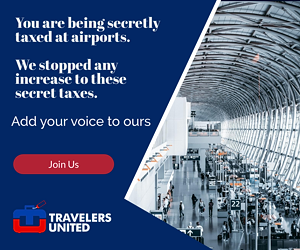 At this point, the U.S. is still restricting travel for citizens from most of Europe and the United Kingdom — and, vice versa. It seems pretty unlikely that European countries will be in any hurry to allow US citizens to enter.
This could all change quickly if there's a reciprocal agreement between the US and the European Union (EU). Perhaps these initial steps of eliminating mandatory screening and dropping the general advisory are signs the US is interested in such an agreement.
In addition, the issues of differing immigration regulations are causing problems. EU countries have differing regulations. And the United States has different rules for different states. There are discussions about standardizing US and EU rules so that open skies can be cleared. EU rules need unification and US immigration rules can be undivided. (Some Caribbean countries are only allowing entry to residents of specific US states.)
Wouldn't it be nice to have some transatlantic tourism over the holidays?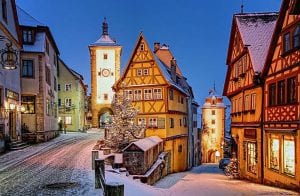 While the international summer travel season was mostly lost, and it's hard to imagine a sudden uptick in business travel at this point, it is now less than three months before the Christmas and other winter holiday travel season.
Business travel is traditionally the most lucrative for airlines. However, during the period from about December 15 to early January, leisure travel rules. Usually, this period has the highest leisure travel fares and the most full flights, and while summer might be prime vacation season, it is spread out. The winter holidays are far more concentrated. More people have the same time period off from work and school at the end of the year.
Americans are ready to travel. More testing may be the key.
Many of us are not 100 percent comfortable with hotels and resorts and traditional travel. I have to imagine many US citizens are still looking forward to at least visiting friends and relatives during that time.
Likewise, there's a very strong impetus for the airline industry, and the US economy, to have international travel open up again. With increasingly faster and faster testing becoming available, it could be a game-changer.
Of course, politics will play a role, and everything seems to change daily. But opening travel to Europe and other international tourism may be a welcome Christmas present to both Americans and the rest of the world.
---
Featured Photo by Jeremy Kierez on Unsplash
Janice Hough is a California-based travel agent a travel blogger and a part-time comedy writer. A frequent flier herself, she's been doing battle with airlines, hotels, and other travel companies for over three decades. Besides writing for Consumer Traveler, Janice has a humor blog at Leftcoastsportsbabe.com (Warning, the political and sports humor therein does not represent the views of anyone but herself.)