---
The rental car prices will remain the same until more cars are available.
---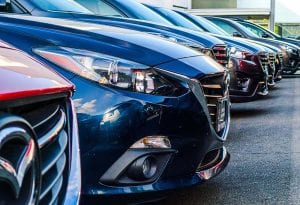 This article is pure conjecture on my part. I base my predictions on reading hundreds of articles and conversations with many experts during the past year. Rental car prices will be changing, but how? That is an excellent question. Some see a continued rise in prices. Others see moderation. I see a level playing field until spring of next year. Then a drop in prices.
Friends of mine have provided a dose of reality. They drive regularly around New England in Maine, New Hampshire, and Massachusetts, for the most part. Their comments on the empty car dealer lots are surprising to them. To me, they are a clear indicator of the real effects of the automobile semiconductor chips shortages.
The barren car dealer lots underscore one of the top issues facing the rental car corporate comeback. Just as dealers are having problems getting new models to sell, the rental car companies cannot purchase new autos for their rental fleets. This inconvenient truth will keep rental car prices high.
The Wall Street Journal says, "Get your rental car first, then flesh out the remainder of your vacation reservations."
Many of us have been shocked at the costs of rental cars. The first I heard of rental car shortages was from Hawaii. Out there, in the middle of the Pacific, all rental car prices have always been higher than the average. I was certain that the issue was local. However, when I took a trip to Naples and St. Petersburg, Florida, I learned that rental car prices were far higher than pre-pandemic levels.
I was used to finding plenty of cheap cars for between $22 and $30 a day (plus taxes and fees). But, today, the rental car rates are about three times more expensive. Costs from any major rental car company were from $70-$90 (plus taxes and fees).
Plus, when I arrived at the airport rental car center, the lines to pick up your car were 45 minutes long. I was, frankly, amazed. Hearing about problems is one thing, but actually finding the high costs and long wait time to pick up a car was sobering.
The Wall Street Journal article noted the following.
Here's the new priority for 2021: Get the rental car first.

The sudden surge in post-vaccination travel is colliding with a relative shortage of rental cars. Rental-car companies sold a huge chunk of their fleets — hundreds of thousands of vehicles — to survive the pandemic. Now they can't get cars onto their lots fast enough to meet the new demand, especially with car factories stalled by semiconductor shortages.

Travelers report sky-high prices and sold-out dates even in non-beach destinations like Kansas City, Houston and Memphis. Even travelers with reservations complain that they now sometimes show up and, with no cars on the lot, must wait for a car to be returned and cleaned before they can drive off.
Christopher Elliott, a fellow travel advocate and co-founder of Travelers United, visited me in D.C. His assessment — No quick fixes.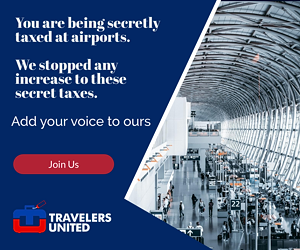 During his visit, Christopher did a series of radio interviews where he stated that the shortage of cars was part of coming back online after nine months of no travel. His recommendations were to use car-sharing operations like Turo or Avail. Often, those companies have less expensive rental cars. Otherwise, make reservations early and be ready to wait.
He sees no positive signs of a quick rental car rebound. The large rental car companies sold much of their fleets and downsized dramatically in order to avoid bankruptcy. These companies now face shortages of cars that will continue at least until next April or May. Expect prices to remain high.
One of my suggestions it to use websites that many Europeans use when making reservations for US vacations. I go to www.Skyscanner.com, where I have access to many smaller rental car companies like ACE, Advantage, Fox, Sixt, or Thrifty. These companies often can save travelers $10-$20 a day on rentals.
Also note: In the old days, rental cars could be canceled on the day of rental. No longer is that possible universally. Most rental car operators require at least 48 hours notification for a no-charge cancellation.
Is there an end in sight for the rental car shortage? Not so fast — car manufacturers are facing supplier bottlenecks.
In today's releases from Bloomberg, wait times for semiconductor chips have "stretched to 20 weeks." Plus, the future is even bleaker. That is the main reason that many of us are riding past empty car dealer lots. Manufacturers cannot turn on a faucet or computer chips at their whim. They have to wait their turn.
There are also bottlenecks of other pieces of the manufacturing puzzle.
Now, experts are sounding the alarm on another new squeeze on the horizon — a battery shortage. The German Center for Automotive Research (CAR) projects a battery shortage for electric cars starting in 2022, as the microchip shortage eases. CAR projects the battery shortage to curtail sales of nearly 19 million cars over the span of 2022 to 2030. This predicted restraint could cause another round of automakers jockeying for supply and stockpiling components. Hopefully, automakers are better equipped to manage the supply constraints after the learnings of the pandemic and microchip shortages.
There is hope for car rentals. The major companies have had a surge in revenue. Hertz just announced that they are applying to relist on the stock exchange. Avis reported a profit for the latest quarter. Turo, a car-sharing company, is moving forward with an initial public offering.
Now, I think much more about how I will move around on vacation.
When I do not have long distances to travel, I look at Uber and Lyft. I use taxis more often. I learn about public transportation systems. And when I must rent a car, I limit my rental days.
It is a different world when traveling today. Where local travel used to be easy, today it takes planning. And this new world without inexpensive rental cars will force changes in our travel patterns.
---
Read also:
Supreme Court border search rules allow theft of personal information
While still in a pandemic, airlines need flexible sick-passenger rule
---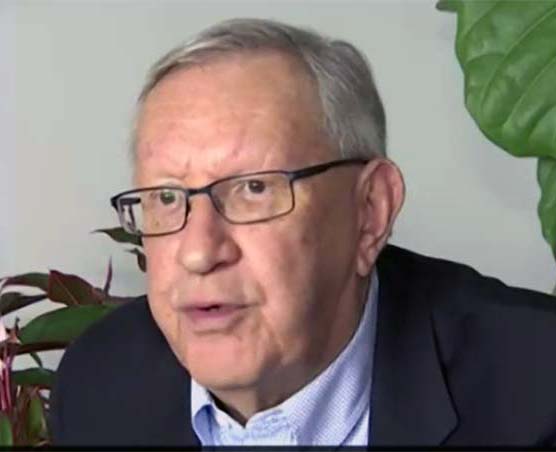 Charlie Leocha is the President of Travelers United. He has been working in Washington, DC, for the past 12 years with Congress, the Department of Transportation, and industry stakeholders on travel issues. He was the first consumer representative to the Advisory Committee for Aviation Consumer Protections appointed by the Secretary of Transportation from 2012 through 2018.