---
Will Las Vegas finally turn away travelers with non-stop fees?
---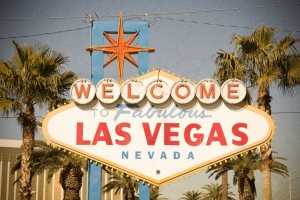 There are still nickel slots in Las Vegas. Even if they don't use real nickels anymore. And, while I'm not a big gambler at all, it makes me irrationally sad that wins on slots or video poker may produce jangling noises, but don't dispense real coins, only a higher total credit that can eventually be put on a printed piece of paper.
However, that's not what increasingly turns me off with Las Vegas. It's the transformation of a city from one that could be either an inexpensive few days break or a deluxe vacation spot to perhaps the nickel-and-diming capital of the US. Vegas fees are nonstop.
READ THIS: Make sure you are not affected by the massive Marriott data breach
Take, for example, MGM Resorts' decision to not mark prices on items in their sundry shops. The only way a guest can find the price of an item is to bring it to the register. When I checked in last week at the Delano, I wanted a basic regular-sized diet soda. And I was curious about the price — $5.25.  (That same price at Mandalay Bay may not have included tax.) Somehow that last 25 cents was the final straw. So no. I won't be fleeced.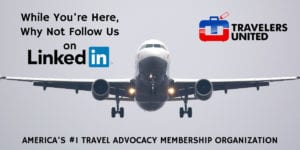 The vending machines were only $3, but the machine on my floor didn't work, and new security rules mean keys ONLY access the floor you are staying on. About an hour later I thought, well, maybe I'll pay $5 from the minibar. But the prices aren't posted – the only way to verify minibar prices was to, no joke, turn on the television and go to the in-room dining menu. When I finally figured it out, I discovered the price for a 12-ounce Diet Pepsi was $10! Uh, a 12-pack of soda, not even on sale at a grocery store, is less than $10.
Plus, putting any personal items in the minibar would result in a flat $50 charge. (A notice did say refrigerators were available for a fee, but it didn't say how much of a fee.) Coffee and bottled water were also surcharged, and unwrapping a coffee cup, as a colleague did to make her own tea, counted the same as buying coffee.
MORE ON TRAVEL: Why isn't there a "best hotel" in town for me?
Then there's the resort fee, now $40 or so in most hotels. These Vegas fees covered the Internet and phone calls and the gym, along with boarding-pass printing. (Wonder how much of the $40 covers the cost of printing one page?) Not included in the mandatory Vegas fees: the aforementioned coffee or tea or even one or two bottles of water.
Then there's parking. It, also, is no longer free at most Vegas hotels. While the cost is not New York or big-city levels — yet — it's in the $20-a-day range or higher. And, it costs $10 for a couple of hours. Many resorts will allow guests to park at other hotels that are part of their chain, but the costs can add up fast otherwise.
The list goes on. Just as airlines love to add fees, Las Vegas is doing its best to keep up. Early check-in or late checkout? Those will cost you, too. An upgraded view — an additional charge. Etc. Etc.
Now, with preferred travel agencies, some of these Vegas fees can be waived, especially at four- and five-star hotels, which makes considering a travel agent for a Las Vegas weekend a seriously good idea. (My rate, a retail rate available to clients of our agency, did include a room upgrade, early check-in, late checkout breakfast, and a food-beverage credit.) Some hotels waive fees for regular gamblers who are members of their frequent stay programs.
And as absurd as some of these Vegas fees are, Vegas prices still are less expensive than many major cities. But personally, I'd rather pay a reasonable amount up front than feel gouged on a regular basis. (I'm still not over that $10 for a can of Diet Pepsi from the minibar.)
Since so many other cities, along with Indian casinos, have gambling, I have to wonder how much these ever-increasing nickel-and-diming fees are making repeat visitors consider leaving Las Vegas?