---
The FAA is working without a UAV plan for the future 
---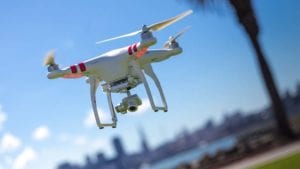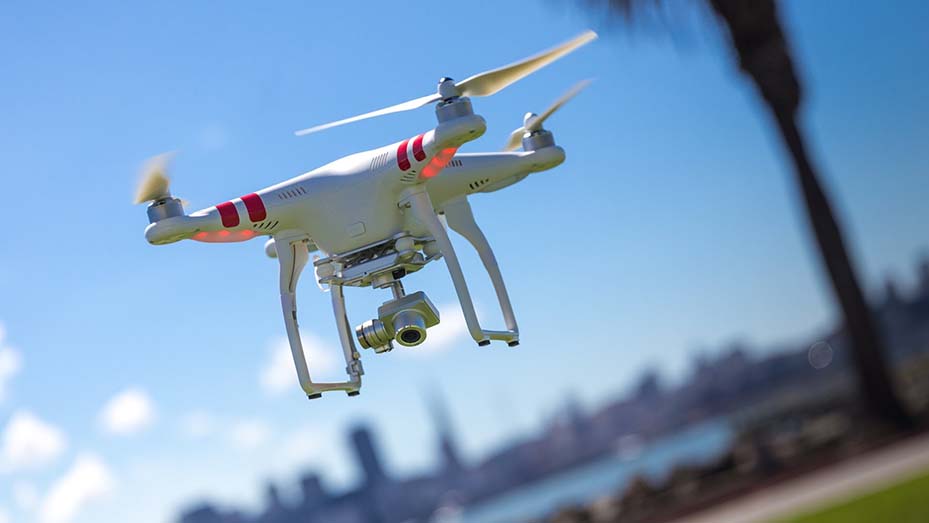 Unmanned aerial vehicles, or UAVs, are coming. They are already here. The only problem is that your government seems to be surprised by them. It has no UAV plan. The industry has been growing exponentially, but the Federal Aviation Administration (FAA) has had its head in the sand. We are not ready for this technology and our regulatory bodies are thinking about this 21st Century innovation with a 20th Century mind.
Allowing the FAA to keep its head in the bureaucratic sand will not help our domestic UAV industry. It will kill it, or at least delay its implementation. For example, look at the US air traffic control (ATC) system. It still operates using 1960s technology. It was only a few years ago that the equipment utilized for the ATC system stopped using vacuum tubes.
The world of UAVs is already here.
With the ATC system, the FAA controls the technology. With UAVs or drones, the technology has been unleashed and is growing without any controls and has already overwhelmed the FAA and its regulatory capability. The attempts to get control of UAV technology is already failing. Some estimates claim that almost half-a-million UAVs have been sold in the USA over the past half-decade. And, UAVs have been some of the best-selling Christmas gifts for years.
Photographers across the country are using UAVs to take photos from the air. Farmers are using UAVs to survey their crops. Utilities are using UAVs to remotely check powerlines and oil pipelines. Organizations are using UAVs for search and rescue operations. The border patrol is using UAVs to control our borders. And, Amazon has already announced plans to use UAVs to deliver packages to our doors and some innovative restaurants are using UAVs to deliver orders to tables.
The debate on a UAV plan is nowhere to be found.
In Washington, DC, the UAV debate is raging. New FAA rules have been announced for comments and the Administration is trying to keep the lid on the UAV pressure cooker. All to no avail. The country cannot wait for a slow-moving, unimaginative bureaucracy of regulators to create workable rules for this emerging technology.
ALSO ON TRAVELERS UNITED: Why travelers need to know the middle-name rule
Travelers United is taking part in the DC discussions in connection with small UAVs because from our point of view the FAA rulemaking process is broken. Furthermore, there is no future vision of the UAV industry and its integration into the National Airspace (NAS). There is no vision into the far future — 20 to 30 years out as the number of UAVs proliferate.
What is needed is a new air traffic management system that allows UAVs to operate together with manned aircraft where they intersect, and to operate freely where they do not pose a danger to manned aircraft.
The FAA cannot control our skies without a UAV plan.
The FAA approach is an impossible one — to certify both operators and UAV systems one-by-one. The FAA does not have the manpower to do so, nor do they have the assets to enforce their mandates.
The limitation of test sites as announced by the FAA is unnecessary as well. There is no need to specify flight zones for small UAVs where there are no commercial flights that can be harmed. Especially while the hobby and recreational use of UAVs, which we used to call radio-controlled model airplanes, is unfettered, for the most part. It makes no sense.
READ ALSO: Learn about the importance of secure WiFi via a VPN
This misguided approach to UAV control in the US is resulting in damage to this fledgling industry and will hinder innovation in the field here in the US. Plus, UAVs are set to become one of the largest economic growth factors in the country.
The Travelers United proposal.
Travelers United is already working for a common-sense solution to the testing. Here are some of our initial proposals.
Small UAVs (under 55 lbs.) should be allowed to fly unrestricted outside of a three-mile perimeter of significant airports with jet traffic. And, their use should be limited to a 1,200-foot altitude.

UAVs should not be restricted to visual line of sight. This renders them useless for search and rescue, utility controls, farming, and other operations. The line of sight restrictions can be imposed for flight in populated areas.

Dangers of loss of signal will be solved with continued testing. Remember, large manned aircraft do not operate with wires anymore. Much of their controls systems are operated using WiFi signals that connect various portions of aircraft.

Inexplicably, different rules are now proposed for hobbyists, who may present the greatest danger to manned flight and commercial operators. Also, private universities and flight schools are not allowed to train operators and fly UAVs, while publicly supported institutions are. This makes no sense and limits innovation.

Jurisdiction issues have pushed privacy considerations to the state level, which will complicate operations in the future for this whole new world. However, restricting innovation as we deal with privacy issues is foolish. Cell phones and websites already involve more privacy issues than UAVs. However, the government has not chosen to restrict use of those innovations.
Travelers United is continuing its study to ensure that this industry can grow and that consumers can expect to enjoy the benefits of innovation in the coming decades. However, Congress has to set the table, so to speak, with a vision of the future, a call for a new air traffic management system and a common-sense solution that allows UAV manufacturers, software programmers and entrepreneurs a relatively unrestricted field for innovation and development where no danger is posed to manned flight and the public.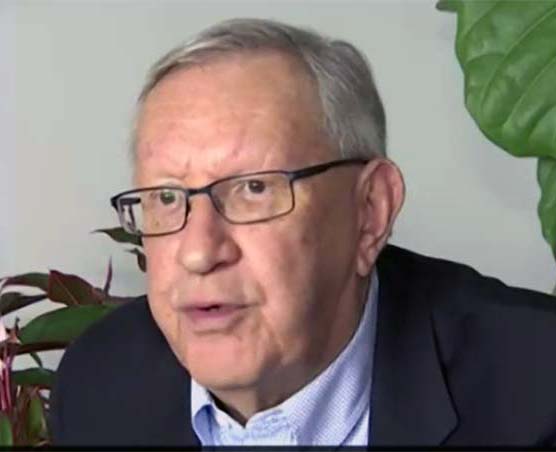 Charlie Leocha is the President of Travelers United. He has been working in Washington, DC, for the past ten years with Congress, the Department of Transportation and industry stakeholders on travel issues. He was the consumer representative to the Advisory Committee for Aviation Consumer Protections appointed by the Secretary of Transportation from 2012 through 2018.