---
Sports provides shared group excitement — especially when traveling
---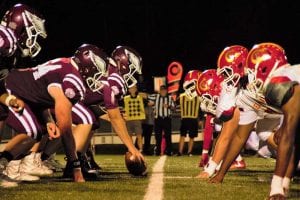 First, a disclaimer. The problems in sports travel right now, and for sports fans, are nothing compared to the overall destruction of the COVID-19 pandemic. This virus has wreaked havoc in the US and around the world. The human interactions, illness, and deaths it has caused are more than sobering. For personal interactions, and to some extent, business, Zoom calls, Face-Time, and other video apps work, but it's not the same. Certainly not for sports, where true excitement and human-to-human bonds are generated.
Plus, sports travel is an important economic and emotional part of society.
"A reward of a functioning society"
In early July, Washington Nationals closer Sean Doolittle said that sports "are the reward of a functioning society." He was talking not only about fans being able to attend, but also about the season being played at all.
Now, it LOOKS as if Major League Baseball will complete a shortened regular season, and maybe even a playoff, while hockey and basketball are well into their playoffs and the NFL has gotten through a week…  So maybe we will have sports.
I am missing sports travel and its camaraderie
What we don't have, and probably won't have, is sports travel. We won't have the experience of sports and the camaraderie as a traveler. This makes me sad.
Full disclosure. I've stayed in the travel industry for decades in large part because I love to travel. However, I also love sports. Over the years, I've taken my son to many sporting events. We have seen all major league baseball teams in their home parks at least once. Now we are well into round two. Or three, in some cases. (We've seen the Nationals at the Expos in Montreal, at RFK Stadium near DC, and now at Nats Park IN DC.)
We actually completed a more than 20-year-old quest of seeing all current stadiums last year. Our last trip was to the Atlanta Braves' SunTrust Park, now renamed Trust Park. Prior to the pandemic, we had plans to visit the Texas Rangers' new Globe Life Field this July.  Of course, no fans can do that now.
Fans in the stands — and in planes — are problematic, today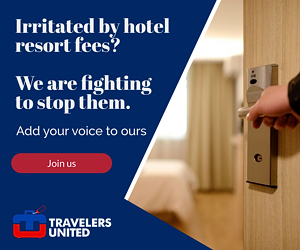 College football is trying to find a solution with reduced crowds. A few NFL teams are allowing a limited number of fans in the stands. Most professional sports teams and other matches are played before TV cameras and, maybe, cutouts.
Teams are even piping in crowd noise, though it's not the same. As a Saints fan in the SF Bay area I have been to four games over the year in New Orleans. I can tell you the decibel level isn't even close to real life, although the piped-in boos over a few calls that went against the Saints were a cute touch.
It's not, however, just being unable to attend local games or being able to travel to games as a fan of an out-of-town team. It's everything else that sports means as a traveler.
Sports travel generates bonding that spans geographies
You know what I mean if you've ever loved a team that's playing while you're out of town. I do root for the San Francisco Giants. Most away games I have seen out of the house have been at local bars — not realistic now. I've listened to the end of one World Series game on a United flight, where the pilot put the game on cockpit radio and let anyone listen in on the channel. Another time I set my alarm for the middle of the night in London and listened online.
But so many other sporting events have travel memories. In Kauai, I remember an entire hotel bar full of people from across the US. They were all rooting for the Arizona Diamondbacks in Game Seven of the 2001 World Series — except for the sushi bar chef, who was a Yankees fan.
And as a Saints fan, I stumbled into the Green Parrot, maybe the coolest bar in Key West. I got to watch the end of a 2018 New Orleans comeback overtime win against Atlanta. I was surrounded with my family AND a bunch of very cheerful people I'd never met before.
(Will never forget the 40ish man with multiple tattoos at the bar. His wife cheered Drew Brees after his game-winning score, yelling, "I want to have his baby." Then, she just stopped, looked, wide-eyed and excited, at her husband. He said, with an ear-to-ear grin, "I'll allow it."
There are so many memories that link travel and sports
We sport aficionados love hotel bars where we randomly gather for camaraderie. We also gather at meetings, even a few class reunions where there's a TV around. Even when you don't care THAT much about games, it is the sociability. Whether or not you care about the team or you dislike them, it's fun to be around other people and share the experience in real-time.
Heck, and while we used to need to rely on pilots for important game updates, we can watch games live on planes. WiFi TV has meant hearing spontaneous cheers — or boos — on planes.
Sports is one of the few things that mostly crosses political divides
So, yeah, while the high-fiving strangers might be a thing of the past, I'm really looking forward to sports travel, to travel WITH sports and those random, but memorable temporary communities.
---
READ ALSO:
Can you remember America's greatest Winter Olympic Games
What is your real bucket list trip today?
---
Featured photo by Muyuan Ma on Unsplash
Janice Hough is a California-based travel agent a travel blogger and a part-time comedy writer. A frequent flier herself, she's been doing battle with airlines, hotels, and other travel companies for over three decades. Besides writing for Travelers United, Janice has a humor blog at Leftcoastsportsbabe.com (Warning, the political and sports humor therein does not represent the views of anyone but herself.)