---
The Jones Act in Alaska kept cruise ships at port. A waiver frees them.
---
Almost a dozen years ago Senator John McCain introduced legislation to repeal the 1920 "Jones Act." Now Congress deliberates again. An exception to the Jones Act in Alaska can be a part of rebuilding the post-pandemic economy.
The motivating issue was allowing foreign ships with foreign crews to help in the BP Gulf of Mexico cleanup. Depending on which political party you believe, this would either increase the number of ships that could help in the gulf, or it might have done nothing meaningful, while greatly undermining the US shipping industry. Back then, the Jones Act legislation was never enacted. Today, it would matter greatly to cruise travelers.
As the travel industry hopes to cautiously emerge from the COVID-19 pandemic, the Jones Act/PVSA is keeping cruise ships in port, at least temporarily. The 1920 law is making a big difference to the cruise industries, and to many local economies, especially in the state of Alaska.
What is the Jones Act?
The Jones Act described in Wikipedia outlines important maritime law. Section 27, also known as the Jones Act, "requires that all goods transported by water between US ports be carried in US-flag ships, constructed in the United States, owned by US citizens, and crewed by US citizens and US permanent residents."
While that may sound bureaucratic and overly technical, most Americans who aren't in the shipping industry aren't concerned. However, it makes a huge difference to cruise lines, and thus to cruise passengers.
PVSA (Passenger Vessels Service Act) is a first cousin to the Jones Act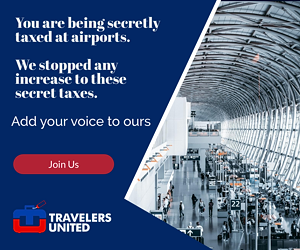 The Jones Act and corollary PVSA (Passenger Vessels Service Act), specifically "prohibits the transportation of passengers between two different US ports on any vessel other than a US-flag vessel that meets all requirements for US coastwise transportation."  Cruise ships that were not US-built, US-owned, and with US crews cannot travel between US ports unless they stop at a foreign port. This means that a foreign ship (by virtue of origin, ownership, or crew) can sail roundtrip from Seattle to Alaska or San Francisco only if it stops in Canada.
Similarly, even a roundtrip cruise from Baltimore cannot simply cruise to New York, Boston, Bar Harbor, for fall foliage without a visit to a foreign port, presumably in Canada. The PVSA prohibits even temporary disembarkation without a foreign stop, and it's unlikely any cruise line would make passengers stay on board for the entire cruise.
The Jones Act creates strange cruise line itineraries to satisfy the law
A former 10-day NCL cruise around the Hawaiian islands used to go considerably out of the way to stop at a small Pacific island republic known as Kiribati, for the sole reason of getting around the Jones Act. Coastal cruises around California stop travel to Ensenada, Mexico, for the same reason.
Plus, a few hours in Victoria has been part of most Alaska cruises roundtrips from Seattle. Victoria happens to be a  lovely city, about 100 miles from Seattle. But the stop tends to be quick, often just a few hours ashore. Again, it's to satisfy the Jones Act/PVSA.
During the pandemic, Canada was initially closed to US cruisers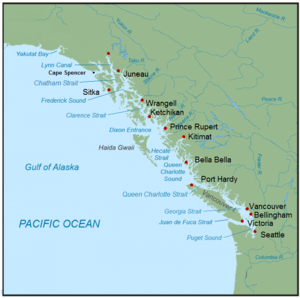 Canada is open to US tourists in 2023. Period. And, just bringing a ship into port and allowing passengers to take pictures while it refuels or even pays a local docking fee doesn't count. Passengers must be allowed to disembark.
So keeping up with the Jones Act in Alaska cruise itineraries is a severe problem, not just for the cruise lines going to Alaska, but for the state of Alaska.
It's not just that towns in Alaska can't have cruise ships visit. It's that cruise ships are almost their only way of getting visitors. Back on my first Alaska cruise, I remember learning that sports teams in high school often spent the night at the homes of their opponents, because it took a ferry ride to get between cities.
The Wall Street Journal, in an opinion column written in early May 2021, noted the following:
The high costs of the PVSA and the Jones Act to Americans are dispersed, so it's politically difficult to mobilize the victims effectively. But the closing of Canada's ports-of-call for a second straight summer because of Covid-19 is illuminating the downside of this crony capitalism.
…
Without permission to stop in Canada, ships built or flagged outside the U.S. again this year can't offer the voyage, which is a gut-punch to Alaskan tourism. Tourism around the Great Lakes will take a hit this summer for the same reason. There as well, ships that normally skirt the PVSA's requirements by sailing into Canadian ports are also tied up at the pier.
Without ships, getting up and down the Pacific Coast in Lower Alaska is difficult
Juneau, the capital of Alaska, is not accessible from much of the state by road. In fact, a local politician recently made headlines because she didn't wear a mask on Alaska Airlines. The airline banned her, and it took her several hours to get from her home, by car and ferry, to get to work at the capital.
These Alaskan towns, which used to be overrun by tourists from May through September, now have almost no visitors. (There are a few small US-registered ships, but they are very expensive.)
---
READ ALSO:
Learn how to make your cruise shore adventures safer
Airline fees disclosures in aviation IT and artificial intelligence
---
Exempting cruise lines from the Jones Act in Alaska is a two-edged sword. 
There are reasons not to eliminate the Jones Act in Alaska. Of course, cruise lines gain significant financial advantages for all the scheduling trouble. Cruise lines maintain the ability to register the ship in a low-tax country. These same cruise lines also can hire foreign staff and pay them wages that would never pass US labor laws. Plus, the ship lines also skirt a lot of US regulations.
Janice Hough is a California-based travel agent a travel blogger and a part-time comedy writer. A frequent flier herself, she's been doing battle with airlines, hotels, and other travel companies for over three decades. Besides writing for Travelers United, Janice has a humor blog at Leftcoastsportsbabe.com (Warning, the political and sports humor therein does not represent the views of anyone but herself.)