Every so often, I hear airline representatives grumble that the thousands of flight cancellations suffered during winter storms are due to the tarmac delay rule. But, with today's flight rebooking programs, airlines would be canceling flights with or without the tarmac delay rule because it saves them money and makes recovery after a major weather event easier and faster. I don't have to remind you, with the recent winter weather, cancellations are coming fast and furious. Here's why.
The Department of Transportation (DOT) ended up the tarmac-delay rule because airlines couldn't or wouldn't fix the problem.
…U.S. airlines once treated "irregular operations" as a matter of canceling flights only when they were forced to do it. "The old mentality was, you fly as long as it's safe to fly," says Seth Kaplan, managing partner of Airline Weekly, an industry journal. That approach led to a steady diet of airline horror stories, with a 1999 Northwest Airlines flight to Detroit offering one notable example: Passengers were trapped aboard the plane for seven hours after a flight from the Caribbean that took 22 more hours in total. Eight years later, in 2007, JetBlue mortified the nation—and many of its own employees—with an operational meltdown that stranded thousands of people at New York's JFK International Airport.
Those episodes had many clamoring for better service pledges from carriers when weather fouled flight operations. Airlines did not police the issue, nor were they inclined to cancel flights en masse, given that weather is so tricky to predict accurately…"The industry kind of did it to itself," says Robert Mann, an aviation consultant and a former American Airlines executive. "It failed to act, so it got acted on."
Yes, the tarmac delay rule that fines airlines heavily if passengers are stranded on the runway for more than three hours, forced airlines to come up with solutions in times of winter weather. But, additional flight cancellations cannot be linked directly to the Department of Transportation (DOT) regulation. And, the airlines were well on their way to the software solutions that have resulted in this winter's tens-of-thousands of cancellations (and counting).
Statistics show no direct correlation between the tarmac delay rule and increased cancellations. Other factors have come into play that have allowed airlines to reschedule travelers and reach passengers while they are traveling or home prior to travels. Almost every passenger now has either an email address or a cell phone registered with their airline or travel agent. These numbers are collected specifically for reaching passengers during or prior to travel in case of emergency.
At the same time the tarmac-delay rule was implemented by DOT, software engineers were putting the finishing touches on automatic rescheduling software.
These new rescheduling software programs work well for the airlines. They can keep aircraft from getting stuck at closed airports. These programs also keep crew schedules and aircraft deployment manageable. Plus, the programs allow airlines to re-establish their schedules quickly.
The thousands of flight cancellations and the simultaneous rebooking of passengers that we see today would not have been technologically possible in 2010. Though, airlines predicted doom and a collapse of the aviation system if airlines were not empowered to hold passengers trapped on planes for hours on end, that turned out not to be the case. Technology came to the rescue.
In other words, the airline world changed dramatically just as the tarmac-delay rule was coming into effect.
1. Airlines developed the ability to communicate with their passengers anytime/anyplace via cell phone or email.
2. Airline rescheduling software was deployed and over the past five years has improved steadily.
Of course, there are many unintended consequences for passengers. Plus, consumers can also be whacked with cancellation and change fees from other airlines and from pre-booked hotels and rental cars.
These studies and programs were in development long before the tarmac-delay rule. Airlines were working on solving the problem. The tarmac-delay rule made continued tarmac delays very expensive, so the airlines began to focus far more on solving this problem.
Here is text from a 2009 study of the new (at that time) Continental rescheduling software.
The goal is to recover a perturbed flight schedule through different decisions such as delaying/canceling flights, changing aircraft assignments, and rescheduling/canceling passengers. In particular, we are interested in a new provisional schedule that minimizes both: impact in operational cost and impact for passengers.
Here is a flow chart that lays out the rationale for rescheduling software.


The airlines in studies note that the "passenger recovery" issue is technically defined (or geek-speak) as follows. The airlines have similar definitions of schedule recovery, aircraft recovery and crew recovery. It is all very multidimensional.
The passenger recovery problem is a multicommodity network flow problem whose arcs correspond to flights, whose capacities correspond to the number of available seats on that flight leg, and whose commodities are passengers with a defined 4-tuple consisting of origin, departure time at origin, destination, and scheduled arrival at destination.
And, just to help normal travelers know how difficult this software development and mathematics behind the magical rescheduling software, here is a snippet of equations that were employed to get planes in the air as quickly as possible and move displaced passengers after irregular operations.


One might say, the tarmac-delay rule spawned a new way of dealing with winter weather. Airlines should be applauding, rather than complaining.
Needed airline actions to assist passengers during irregular operations
It is time for the airlines to re-examine their cancellation policies and to find a way to coordinate across airlines so the overall airline system can accommodate the kinds of weather events and mass cancellations that the flying public has faced this winter.
These are events and cancellations that are made by the airlines and airports. There should be some mechanism for airlines to verify among themselves (and with the larger travel industry) whether change fees should apply to follow-on flights and other reservations affected by storm cancellations. At least, facing disaster with one part of a traveler's itinerary will not result in compounded change fees and rebooking penalties.
Losing time and having travels upended are problematic enough. Having to fork over unjustified and burdensome change fees and pay readjusted airfares is unfair. This is a problem that permeates the industry and one that the industry can solve without government intervention.
Plus, rules should be set in place that require airlines to work together to assist each other when passengers are stranded because of weather or force majeure reasons.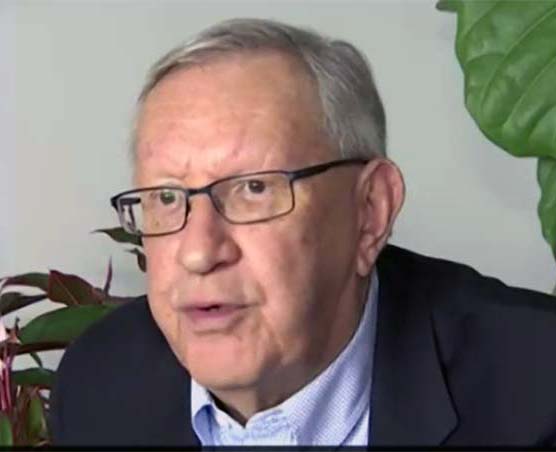 Charlie Leocha is the President of Travelers United. He has been working in Washington, DC, for the past 14 years with Congress, the Department of Transportation, and industry stakeholders on travel issues. He was the first consumer representative to the Advisory Committee for Aviation Consumer Protections appointed by the Secretary of Transportation from 2012 through 2018.