---
Mask mandates are not the only problems that airlines face.
---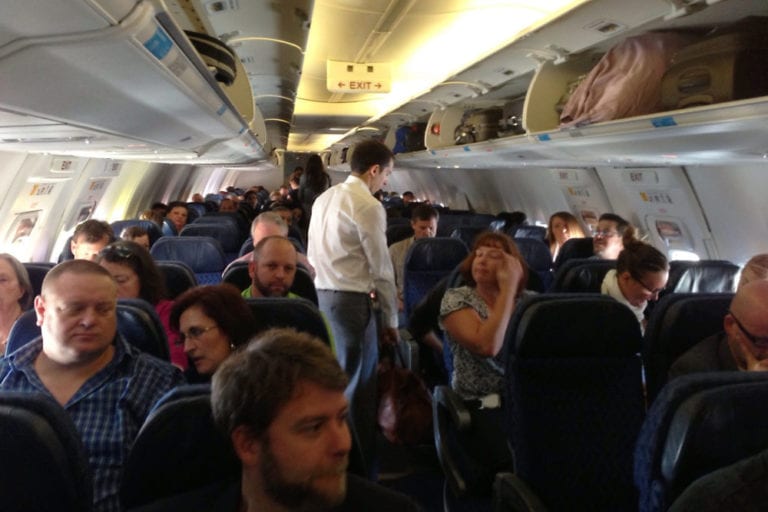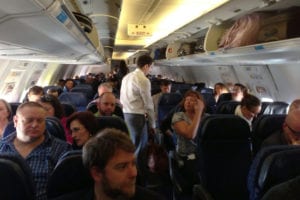 This point is not about the third rail, or perhaps I should say, the middle seat, of arguing airline mask mandates. As of the time of writing, mask mandates are gone. And even had a judge not struck down the federal rule, it was due to expire at least temporarily in May anyway.
And no doubt with masks being optional it will stop the special problem of passengers disobeying flight attendants, and the argument over what constitutes eating and drinking onboard.
Don't mock fellow passengers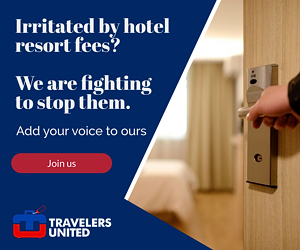 But for starters, I've already seen a few stories of passengers at least mocking each other over their choices — though at least none of them so far have come to blows.
On the other hand, air travel, while it may not have been "fun" for years, even before COVID, has gotten increasingly difficult and at times unpleasant. And things have changed.
One big issue is staffing.
On a recent trip from San Francisco via Chicago to Cincinnati on United, the flight attendants had closed the cabin doors for departure on red-eye, when the pilot announced, "Sorry folks, we're ready to push back except we don't have enough baggage handlers tonight, and it's going to be another 45 minutes until we can load your bags on this plane." (Turned out to be an hour.)
And there were enough announcements and flight attendants telling people to adjust seats and seat belts, even well before departure, that nobody really dozed off.
On the connection, toilets were not flushing and a delay getting maintenance delayed a 1-hour flight by an hour and a half (compounded by the fact that some passengers were let off the plane to use the airport bathrooms after an hour, and then they needed to find someone to help board the plane again.
Contactless payments sometimes result in more rather than less time.
My return flights were on time, but United has gone contactless for payments on board. So it's not just cash not accepted, it's, "No credit card stored in advance on the app, no purchases." And I saw at least one passenger very upset that she couldn't purchase a snack or a drink.
And these were all trivial issues, and we're not in the height of summer when every plane is 100 percent full of people, including kids and vacation travelers trying to save money on checked luggage. I've heard, "I KNOW it will fit," far more than I want to.
Telephone hold times have gone through the roof!
More seriously, I've had clients be given wrong information by gate agents, which resulted in denied boarding. I've also had friends and acquaintances report long delays and canceled flights, with no way to reach the airline by phone. (One daughter of a client, who'd booked directly with Delta, had to drive to San Francisco Airport to deal with a problem because the recording said the hold times were over six hours.)
And while I personally use CLEAR, I've seen seriously long lines already at TSA, which will probably only get worse. And TSA lines have nothing on those at Starbucks. (Many airport concessions are still not open, in part because travel has come back so quickly, and in part because it's really hard to hire.)
The thrill of flying again will fade with continuing issues. Problems will arise again.
For many travelers, the thrill of being able to travel again will lessen the frustrations, at first. It is great to be able to see people and places in person. But that honeymoon feeling won't last. Prices are high enough that my sense is people's expectations will be higher, too. (It's one thing if you're flying coast to coast for the cost of an airport Uber ride; it's another thing when that same roundtrip is close to $1,000.)
But fasten your seatbelts. It's still going to be a bumpy ride.

---
READ ALSO:
Confusion over mask mandate is affecting more people today than ever
How to avoid passing out inflight at 35,000 feet
---
Janice Hough is a California-based travel agent a travel blogger and a part-time comedy writer. A frequent flier herself, she's been doing battle with airlines, hotels, and other travel companies for over three decades. Besides writing for Travelers United, Janice has a humor blog at Leftcoastsportsbabe.com (Warning, the political and sports humor therein does not represent the views of anyone but herself.)