Once upon a time, travel was simply an adventure. Each day was a grand experience and planning was necessary only in the most general sense, as in, "Let's plan on being in Florence on Wednesday and Thursday then head to Venice on Friday."
But in today's world, such a laid-back approach doesn't fly. Advance planning has become more important — and sometimes essential — if travelers want to make the most of their trips. Of course, travelers have been making hotel reservations in advance for years. Today, advance reservations may also be required for museums and other attractions, special events and top restaurants.
On a recent trip to Italy, the importance of planning was driven home in a personal way. Though I was most interested in the Italian cuisine, friends of mine were traveling to see the famous sights of Italy. Their trip soon became a cautionary tale about the many problems that can arise when planning gets short shrift.
For starters, these friends arrived in Rome on Holy Thursday. For some visitors, being in Rome during Easter week would be a blessing and an opportunity, a visit carefully planned far in advance. In this case, the arrival date was dictated by cheap plane tickets, and it created a set of unexpected problems.
During this Holy Week period in Rome, hotel rooms were next to impossible to find, restaurants were packed, venerable sights like the Vatican and Santa Maria Maggiore were filled to capacity, and prices for everything from gelato to rosary beads were at an all-time high. My friends are not particularly religious, and the crowds and holiday hours made for a stressful stay in Italy's capital city.
Plus, these travelers had no idea that soon after Easter, the Italians would celebrate their Independence Day, April 25, which, like the Fourth of July in America, finds virtually every store and business closed; moreover, the preceding weekend is considered a long holiday weekend. Simple travel tasks, such as turning in a rental car, became problematic. Trains filled to capacity and public transportation operated on a limited Sunday schedule. The Italian Independence Day holiday spilled over into France a well, as many Italians streamed over the border to spend the long weekend at popular nearby destinations.
Holidays pose a special problem, but planning is important throughout the year. In Europe, for example, the rhythm changes with the seasons. Some cities offer opera and symphonies during autumn and winter; others mount spectacles during the summer. Having some idea of what's happening where will allow a visitor to attend an event that will change their experience — and avoid the disappointment of a near miss.
One summer, friends traveling across Italy had planned a stop in Verona, but they had no clue about the summer opera presentations in the ancient Roman arena in the middle of town. Their hotel in Verona was reserved for two nights, and the opera wasn't performing on either one. With a little foresight, they could have shifted their schedule two days and enjoyed an evening of "Carmen" or "Aïda" in an unforgettable setting.
My advice is to buy a good, up-to-date guidebook and read it before traveling. Such guidebooks will alert travelers to museums that require reservations or that set aside most of their tickets for those who phone or e-mail ahead.
This is true, for example, of several important museums in Rome and Florence. The Villa Borghese Museum in Rome admits only 360 visitors at a time and requires that all visitors have a reservation not only for a particular day, but also for a particular hour; the reservations can be made either by phone or over the Internet. In Florence, the Uffizi Galleries and the Accademia (home of Michelangelo's "David") have a similar system, which is simple to use and virtually imperative, unless one wants to wait in line for hours to enter the museums.
Waiting hours to see a painting is one thing; waiting months to eat dinner is another thing altogether. If you are a gourmet following Michelin Guide recommendations, you really must reserve far in advance because the waiting list for a table at a starred restaurant can be months long. Without such a reservation, I would have missed out on a fabulous meal in Bologna at an exceptionally good and affordable restaurant.
Planning — it's tedious and sometimes it's frustrating. Footloose travelers will also say it takes the spontaneity out of travel. But neglect it, and you may find yourself footloose and plain out of luck.
So, plan when to travel. Know what is happening at your destination. Make reservations for sights you would kick yourself for missing, and make advance reservations for every top-ranked restaurant on your list.
In these crowded days of international travel, planning gets you farther than money, charm and a sense of adventure combined.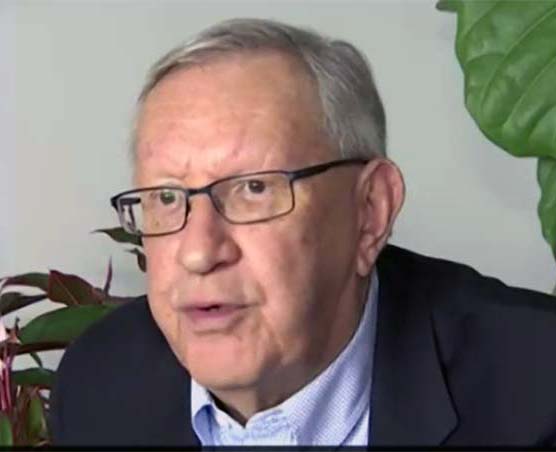 Charlie Leocha is the President of Travelers United. He has been working in Washington, DC, for the past 11 years with Congress, the Department of Transportation and industry stakeholders on travel issues. He was the first consumer representative to the Advisory Committee for Aviation Consumer Protections appointed by the Secretary of Transportation from 2012 through 2018.