Southwest allows pets
Southwest Airlines is going to start allowing pets to travel with them in June. The airline, opposed to fees for they consider the basics of flying, added a $25-each-way charge for unaccompanied minors and increased the charge for checking a third or overweight bag (50-70 lb.) from $25 to $50.
All new charges become effective June 17.
… small cats and dogs able to fit in a carrier under the airplane seat can be brought onboard for a "pet fare" of $75 each way and will count as the passenger's carry-on item. The airline said the new pet policy is one of several programs it will begin to "create opportunities for incremental revenue growth."
More rail links to airports
Airport planners are starting to look towards better rail transportation to airports rather than building more and more parking lots. Today, only 14 airports have public rail transportation that arrive at the airport with links to the terminals — Atlanta, Baltimore-Washington, Boston, Chicago O'Hare, Chicago Midway, Cleveland, New York John F. Kennedy, Saint Louis, San Francisco, Newark, Minneapolis, Portland, Philadelphia, Washington DC Ronald Regan.
… a confluence of operational and economic factors have pushed the airport rail agenda forward in recent years despite opposition from taxi and bus proponents and fiscally conservative lawmakers.

With air traffic rising rapidly in recent years, airports are learning that simply building more parking lots and enlarging roadways aren't sustainable practices, Coogan says. Many U.S. airports have also embraced the green movement, budgeting more for programs that reduce their carbon footprint.
Do airline security ID checks work?
After a woman took off with her daughter on a flight to Florida from Philadelphia, questions are being raised about the ID check procedures at airports. TSA is defending themselves. The public is wondering how getting past the system can be so easy.
Adding to the questions — the woman passing herself off as another, even purchased one-way tickets for cash at the airport. Wasn't that supposed to be almost an automatic reason for the dreadded extra screening (SSSSS)?
"If the photo bears a strong resemblance to the passenger, and all other markings appear to be legitimate, then the ID would not raise any red flags," Davis said.

Sweeten's daughter did not have to present identification because she is younger than 18.

Sweeten paid cash at the US Airways ticket counter at the airport for two 4:15 p.m. tickets to Orlando.

Airlines track passengers who pay cash or buy one-way fares as part of market research, but such behavior is not considered suspicious or reported to security. "You are allowed to pay cash for an airline ticket," Klaver said.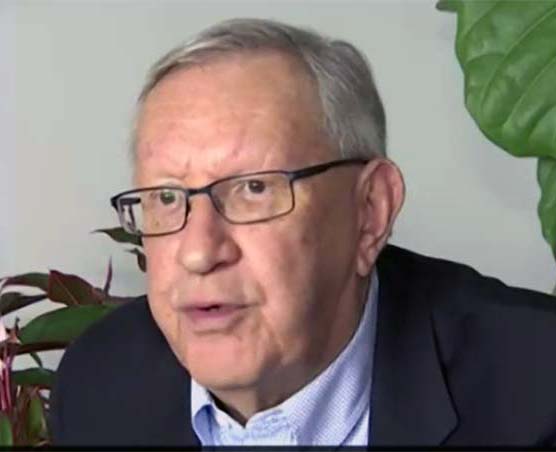 Charlie Leocha is the President of Travelers United. He has been working in Washington, DC, for the past 12 years with Congress, the Department of Transportation, and industry stakeholders on travel issues. He was the first consumer representative to the Advisory Committee for Aviation Consumer Protections appointed by the Secretary of Transportation from 2012 through 2018.