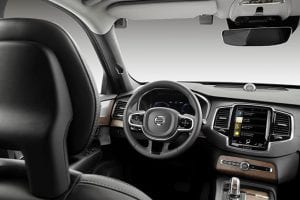 Volvo will begin spying on drivers for their own good. New technology shows whether a driver is impaired or just tired while driving. This look at eye movements may help drivers know when they have had enough to drink or not enough sleep to drive. With passenger deaths going down, why are pedestiran deaths rising? National Public Radio takes a look. Finally, we get a close-up video of a giant piece of glacier falling into the water. This captain was lucky to get away.
Volvo will begin spying with in-car cameras to combat drunk and distracted driving
Will you allow yourself to be filmed in order to stop drunk driving or falling asleep at the wheel? Volvo spying on drivers will begin soon as new technology is rolled out to stop these major causes of accidents.
Volvo's in-car cameras will monitor eye movements to gauge driver distraction and / or intoxication. If a driver looks away for a period of time, such as at a smartphone, or fails to keep their hands on the steering wheel, a representative from Volvo's on-call assistance centers will call them to check in. Drivers who aren't watching the road, or even have their eyes closed, will be warned as well. If they don't respond, the car will slow and even stop. The system will roll-out to all Volvo cars by early 2020.
…
"When it comes to safety, our aim is to avoid accidents altogether rather than limit the impact when an accident is imminent and unavoidable," Henrik Green, senior vice president for research and development at Volvo Car Group, said in a statement. "In this case, cameras will monitor for behavior that may lead to serious injury or death."
Why pedestrian deaths are at a 30-year high
More than 6,227 pedestrians died in traffic accidents across the U.S. in 2018, the highest number in nearly 30 years. Experts say the real increase comes from larger trends: drivers and pedestrians distracted by their phones and growth of larger vehicles on the road. (Listening time, 3:55)
READ ALSO: 5 ways to avoid flight delays
Moment massive glacier collapses in Iceland sending tourists fleeing in panic
Iceland is a wonderland of natural beauty, and it's a big reason millions of people flock there every year. But you may think twice about getting too close to it all once you see what happened to this group of tourists, who were photographing a massive glacier in one of the Nordic country's lagoons…
While touring the Breiðamerkurjökull glacier from the shoreline of southeast Iceland on Sunday, a group of tourists was forced to quickly flee to higher ground, when a huge chunk of the dense ice collapsed into the water and triggered a massive wave. The whole scene played out seemingly in slow motion at first, as the ice majestically fell into the water. Then, it became abundantly clear just how much water it had displaced — and quickly — as giant waves roiled up and toward the onlookers. You can see the group of people in the bottom of the frame screaming and climbing back up from where they came before the wave slammed into the area where they were standing.
Fortunately, everyone made it to safety before the wave hit and no one was injured while rapidly scattering. Apparently, they were warned ahead of time about how to react in such a situation.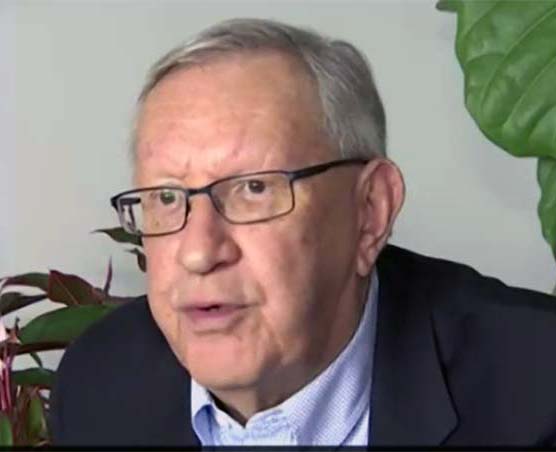 Charlie Leocha is the President of Travelers United. He has been working in Washington, DC, for the past 11 years with Congress, the Department of Transportation and industry stakeholders on travel issues. He was the first consumer representative to the Advisory Committee for Aviation Consumer Protections appointed by the Secretary of Transportation from 2012 through 2018.