Get a better virus testing that takes up to 48 hours for results. Or, go for speed with only 30-40 percent accuracy.
Today we take a sorry look at the sad state of COVID-19  virus testing across the planet. The CDC explains the two basic tests available today and their problems. One is slow and more accurate. The second is fast but inaccurate. Airline alliances are trying to substitute testing for the random quarantine systems instituted. And. then to add to the problems, the world tracks an increase in measles cases because of coronavirus distraction from that vaccine deployment.
Details on virus testing — An overview of the current state
Here is an outline of today's state of COVID-19 virus testing. It is a slow process with poor reliability using a PCR test. Or, the public can face a rapid antigen test with up to a 50 percent false-positive rate. It is a sad state of affairs. With no vaccine in production and with uncertain testing it is impossible to track control of this virus. The world's pandemic experts have been studying and researching this testing issue with little accurate results.
Broadly speaking, there are two categories of tests.

Antibody tests – which look for evidence of previous infection – can't tell you whether you currently have COVID-19 and aren't useful for planning to visit family.

The other category of tests look for evidence of the virus in your body. There are two types of these viral tests available – RT–PCR tests and rapid antigen tests – and these are the ones to use when trying to prevent the spread of the coronavirus.

No lab test for COVID-19 is 100% accurate. Although false positives are certainly not a good thing, a false negative result – testing negative when you actually have the virus – is the bigger danger if you plan on seeing family.
Airline alliances join together to urge governments to implement testing protocols instead of quarantine
In an effort to jumpstart the travel and tourism industry, airline alliances are attempting to substitute testing for the haphazard system of quarantine. Quarantine has been implemented on a state-by-state basis here in the US and on a country-by-country basis across the world. Some countries have attempted city-by-city quarantine efforts. The random 14-day quarantine protocols make it impossible to plan travel.
"We welcome the publication of the updated CART report which, among other things, calls for the serious consideration of screening and testing as a means for easing travel and border restrictions, and reviving the travel and tourism industry and the global economy," said Star Alliance CEO Jeffrey Goh. "A robust protocol for testing will also provide further evidence to demonstrate that air travel is not a material cause for infections and will pave the way for a framework of trust to be established between countries."

On behalf of their 58 member airlines, representing over 60 percent of world airline capacity and carrying over 1.87 billion passengers annually prior to the COVID-19 crisis, the three alliances are calling for a harmonised approach to testing that will form the foundation of a trust framework, as recommended by the ICAO guidelines.
UN: 870K measles cases in 2019, highest number in 23 years
This story about the growing cases of measles goes together with the COVID-19 vaccine issue. It seems that the world is becoming more questioning when it comes to vaccines. The worldwide efforts to fight measles has been impacted by the battle against the coronavirus. This increase in reported cases of measles to more than 200,000 has shot up by more than 50 percent in the past four years.
"These data send a clear message that we are failing to protect children from measles in every region of the world," said WHO director-general Tedros Adhanom Ghebreyesus in a statement.

To prevent measles outbreaks, WHO estimates about 95% of the population must be immunized. Vaccination coverage using two measles vaccines has stalled between about 70 percent and 85 percent globally.

WHO and CDC warned that the global efforts to stop the coronavirus pandemic have also complicated measles vaccination campaigns, allowing the disease to spread further. The agencies said that, as of this month, more than 94 million people in 26 countries are at risk of missing their measles shots because of paused measles vaccination campaigns — and many of those countries are suffering ongoing epidemics.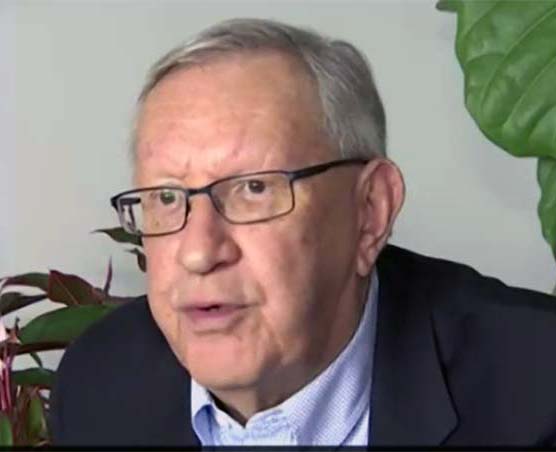 Charlie Leocha is the President of Travelers United. He has been working in Washington, DC, for the past 11 years with Congress, the Department of Transportation and industry stakeholders on travel issues. He was the first consumer representative to the Advisory Committee for Aviation Consumer Protections appointed by the Secretary of Transportation from 2012 through 2018.