Venice flooding stopped for the first time in 1,200 years. It wasn't global warming. A curated list of countries that want Americans to stay for remote work. Enjoy reading about a collection of leaf-peeping tours across the US that make nature's colors accessible for everyone.
High-tide Venice flooding stopped for the first time in 1,200 years
The high-tide/flood gates of Venice were successfully deployed on October 3rd. I love this city and have been awaiting the use of these gates since they were first conceived in 1984. Designed to stop Venice flooding, the development of the MOSE gates was because of global warming. However, the city discovered that the rising sea level in the Venitian Lagoon was caused by the surrounding industry.
A Milan University study determined the surprising problem that appeared to be the rising sea level. The factories were dumping used water into the lagoon rather than running it onto the Po River only a few kilometers away. Eventually, the plant effluents were sent to the river, where they ran into the Adriatic Sea. The sea level in Venice actually dropped several inches.
---
READ ALSO:
Ignore these misguided Venetian myths when visiting
Venice for the disabled is not easy
---
A changeover from fighting global warming to taming high tides
Global warming and the rising sea level are no longer imminently endangering the unique city. But, the high tides, coupled with a full moon, are wreaking major Venice flooding of the lowest portions of the city. Humankind, not satisfied with simply finding a solution to rising sea levels, decided to keep the project going to stop the periodic flooding. Venice flooding has been continuing for centuries.
NOTE: If anyone has been to Venice, they should look at what appears to be drains in the middle of St. Mark's Square. These "drains" are really a system of pressure relief for high tides. They are designed to allow the water to rise without damaging the expansive stone pavements. After the high tide floods in the piazza, the lagoon water drains back into the canals.
So, with the immediate concerns with global warming handled, Italy began to deal with the project with normal delays. The country followed its same path towards change that has been followed for centuries. But, the MOSE project inched along on financial life support. Finally, in October 2020, the entire system of flood gates worked as promised.
…after decades of delays, controversy and corruption, the city finally trialed its long-awaited flood barriers against the tide.

A previous trial in July, overseen by Italian Prime Minister Giuseppe Conte, had gone well — but that was in good weather, at low tide. Earlier trials had not managed to raise all 78 gates in the barriers that have been installed in the Venetian lagoon.

Against all the odds, it worked.

At 12.05 p.m., high tide, St Mark's Square — which starts flooding at just 90 centimeters, and should have been knee-deep — was pretty much dry, with only large puddles welling up around the drains.
10 countries that want you to temporarily move to them
Fodor's Travel asks, "Where in the world will you work next?" Heck, I have a friend who lives in Mallorca, Spain, who is working remotely in New Zealand. Both she and her husband are now living on the exotic Spanish island and working remotely in New Zealand at their old jobs. Guess that makes them among the longest telecommuters in the world these days.
The rise of telecommuting has also coincided with a rise in the ability to live anywhere and work far from your offices. We are tied to our computers, not our offices these days. Here is a list of companies sourced from Fodor's about countries that are welcoming Americans to come and live and work from a distance until they decide to return home.
Bermuda — Offers a one-year residency
Barbados — Offers a 12-month welcome stamp
Estonia — Has a digital nomad visa program
Georgia — Find out about the "Remotely from Georgia" program
Anguilla — Asks for a brief description of your work
Thailand — Has a 90-day visa that can be stretched to 9 months
Croatia — A digital nomad visa will be coming in 2021
Czech Republic — Enjoy a long-term visa up to a year
Portugal — Apply for a long-term visa within 90 days of arrival
Mexico — Apply for a temporary resident visa
Leaf-peeping drives and hikes
The New York Times collects six leaf-peeping drives and hikes. The revelation is a joy and a reminder of the beauty that surrounds us. These adventures take you from Massachusetts to Ohio and Maine. Then they go to Colorado and Tennesee. Finally, there are leaf-peeping spots in West Virginia. Enjoy these extensive guides to a part of the country that these writers love.
The Berkshires in Massachusetts — I recommend the BNRC Berkshire Trails app from the Berkshire Natural Resources Council. You could spend a wonderful week wandering Berkshire County's back roads, using this app to guide you from one secluded wonder to the next.

Cuyahoga Valley National Park, Ohio — Snaking its way along a roughly 80-mile U-shape path before emptying into Lake Erie, the Cuyahoga plays an outsize role in the story of Northeast Ohio; it was vital to Cleveland's industrial growth before the many fires along its waters made it infamous, helping to prompt the passage of the Clean Water Act and the establishment of the Environmental Protection Agency.

Spruce Knob and Seneca Rocks, West Virginia — Nestled within a 100,000-acre section of the surrounding 919,000-acre Monongahela National Forest, the top of Spruce Knob is perched high above an all-but-unspoiled tract of forest extending out in all directions.

Read more about Grafton Notch in Maine, Percy Warner Park and Radnor Lake near Nashville, and Guanella Pass outside of Denver.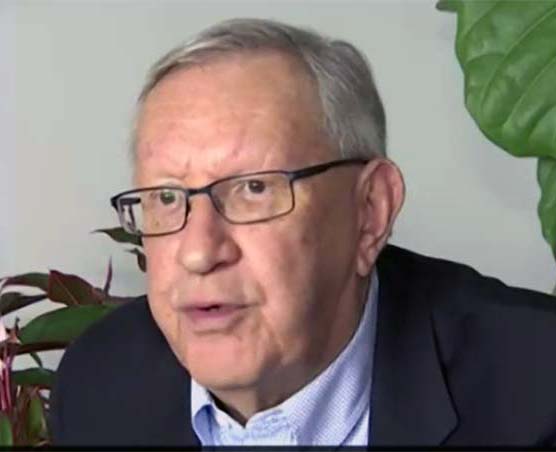 Charlie Leocha is the President of Travelers United. He has been working in Washington, DC, for the past 11 years with Congress, the Department of Transportation and industry stakeholders on travel issues. He was the first consumer representative to the Advisory Committee for Aviation Consumer Protections appointed by the Secretary of Transportation from 2012 through 2018.