---
Putting a price on loyalty. Is the United Airlines loyalty program pushing customers away?
---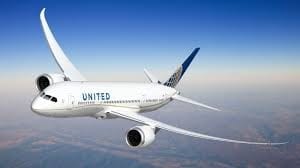 When an airline announces changes to its frequent flier program, it's usually not a good deal for consumers. That holds true no matter how the airlines spin it. Awards are either getting harder to get or the mileage requirements for elite status are getting harder. Or both.
United Airlines' most recent changes to their mileages plus rules, made to both award levels and elite requirements last December, are the worst of both worlds for many travelers. Here's why.
It is almost impossible to set goals for a special trip
Shifting to "flexible" award levels means it's almost impossible to set goals for a special trip. With the past system, travelers knew that "Saver" awards might be difficult to get. However, the new "standard" awards were always available. This meant that holiday travel, for example, was no more than 50,000 miles roundtrip within the US. Plus, 300,000 miles was enough for round-trip business class tickets anywhere.
Now, in theory, with mileages plus rules, awards are always available, but the mileage amounts can be double or triple. A client saving miles for a honeymoon next November — hardly prime-time — discovered that roundtrip award travel to the South Pacific, even midweek a year in advance. was now 600,000 miles in business class, 150,000 in coach.
Mileage doesn't matter
Money matters more than miles. Instead of mileage flown, it's PQF — Premier Qualifying Flight (segments), and PQP — Premier Qualifying Points (basically dollars). Now, it's understandable that airlines didn't want people who did maybe two or three long and inexpensive trips in a year to achieve top status with them. So as much as I, and my clients, may have hated the minimum spend rule, it made sense.
READ ALSO: Learn the latest DOT rules for improved consumer protection
1k clients needed 100,000 miles and $15,000 in 2019.  And gold, the lowest level elite with free economy-plus seats and priority baggage tags, needed 50,000 miles and $6,000. Now, mileage is completely off the table for qualification.
Travelers need a combination of a number of segments and money or just pure money. Gold, for example, means spending $10,000 on United or flying 24 segments and $8,000. With the price of a business class ticket to Europe easily over $10,000 in many cases, a number of fliers will end up gold with one business trip, whether or not they have loyalty to United. 1k, formerly 100,000 miles, is $24,000, or 54 segments and $18,000.
There are ways to earn qualifying miles, but they are complicated
United Airlines loyalty programs have loopholes, There are some ways to earn the PQP with partner carriers and specialty "bulk" fares. This usually means from consolidators and tour companies. In both cases, it's a complicated formula involving dividing the actual miles flown by 5 or 6. Oddly enough, in some cases, like flights to Hawaii, it might be better for frequent fliers not to use United's published fares but instead the tour fares, which seems counter-intuitive.
The new system penalizes those who fly from United Airlines' hubs
By making the number of flown segments so important, the new system penalizes those who fly from United hubs. Simply put, if travelers fly out of San Francisco, or Houston, or Dulles, where United has many nonstops, they get only one segment no matter how far the trip. But if they fly from Sacramento, or Austin, or National, they are probably going to connect and get double the segments. Now, of course, travelers can look for connections even if a nonstop is available, but that's almost never a preferable option.
ALSO ON THE TRAVELERS UNITED BLOG: Don't be one of these inconsiderate air travel violators!
Overall, the new system is confusing, hard to quantify both in setting goals for awards and earning status. And it's heavily weighted towards money. Just for example — a round-trip between, say, Washington, DC, and Newark is likely to be more valuable than a round-trip between Newark and Los Angeles, where there are often sales. It's also going to take some pretty good math skills to figure out whether it's worth taking a partner carrier for an international trip or United flights themselves if the goal is elite status. Sometimes, a trip that counts more for elite status might count less for award miles.
Rich frequent fliers will be fine
Travelers who just do expensive business travel will probably be fine unless they switch jobs. Along with those wealthy people who always fly business class. Though, in most cases, those people prioritize schedule over miles anyway.
But the spending requirements are so high that any business traveler whose company tries to keep costs down may run into issues (and may find themselves tempted to wait to book trips at the last minute in hopes of having higher fares).
Many travelers who combine both business and leisure travel make serious efforts to maximize their personal travel. They do this both to keep up status and to earn travel rewards. With no way of knowing the miles needed for reward travel, their goals are obscured.  Plus, these more stringent and complicated rules to status make everything more difficult. One has to wonder how many of these customers will just throw up their hands and say, "Why bother?"
They may just book travel based on the best fares and schedules. It seems like a lose-lose situation to me. The airline loses business and the traveler moves to another frequent flier program.
Janice Hough is a California-based travel agent a travel blogger and a part-time comedy writer. A frequent flier herself, she's been doing battle with airlines, hotels, and other travel companies for over three decades. Besides writing for Consumer Traveler, Janice has a humor blog at Leftcoastsportsbabe.com (Warning, the political and sports humor therein does not represent the views of anyone but herself.)