United Airlines admits its significant schedule change definition to its contract was illegal. National Parks are reopening — know the rules and changes. Finally, here is a brilliant parody produced by who-knows-who about Qantas Airlines.
United Airlines changes its mind again. A 2-hour significant schedule change means passengers will be refunded their airfare and any paid fees. 
The pandemic's cancellations of flights and changes in schedules resulted in United Airlines violating its own contract terms. The airline also refused airfare refunds for cancellations.
First, United attempted to change its long-standing definition of a significant schedule change from two hours to 25 hours. Then it changed its mind and created a six-hours definition of a significant schedule change. Later, the airline attempted to redefine cancellations. Consumers and businesses howled and sent more complaints to DOT than the Department has ever received in a short period.
Finally, DOT issued an enforcement notice about airfare refunds. DOT noted that airlines must obey the regulations and the law. DOT stated, "Carriers have a long-standing obligation to provide a prompt refund to a ticketed passenger when the carrier cancels the passenger's flight or makes a significant schedule change and the passenger chooses not to accept the alternative offered by the carrier." Basically, DOT noted that United Airlines was bound by the contract terms that it had written itself.
Plus, DOT later released a followup clarification — the airline could not apply new contract changes to previously-purchased tickets. DOT said that the terms in place when the airfare was purchased were the controlling terms.
United Airlines also attempted to force passengers to take an Electronic Travel Certificate (airline credit or airline scrip) rather than a full refund. DOT required the airline to contact all passengers who "agreed" to the strongarm tactics and inform them that a full cash refund was available for any flights canceled by the airlines.
As of June 6, United Airlines was back to where they started with the original two-hour refund policy that had been in effect before this mess. And full cash refunds are provided to passengers for canceled flights and a significant schedule change. As a United spokesperson explained:
We are continually looking at ways to better support our customers, and as part of that effort, we've updated our guidelines for handling refunds when our flight schedule changes. We have always provided refunds for refundable tickets, and these updated guidelines will offer additional flexibility to our customers requesting refunds for non-refundable tickets when flight changes occur. If our customers would like to check on their refund eligibility, they can go to united.com/refunds to submit a request.
National parks are reopening from coronavirus closures. Here's what to know
National Parks are beginning to open. They are not opening all at once with a big bang, but opening in phases. This story includes what is happening at the most popular National Parks together with a timeline. Visitors can stay in family groups, maintain social distancing, and cover their nose and mouths when close to others.
"In accordance with this guidance and in coordination with governors across the country, the Department of the Interior and the National Park Service are working to reopen the American people's national parks as rapidly as possible," Interior Secretary David Bernhardt said in a statement.

But before you go, check each park's website for the latest information on what's open and what's not. In each case, it depends on where states are in their reopening plans.
New airline video promotes (lack of) social distancing on planes
This Qantas spoof video on View from the Wing is brilliant. Click through for some wonderful tongue-in-cheek. As the author says, I wish I knew who created this video, but it's a brilliant parody of the Qantas approach – which in many ways is the world airline approach – though the absolute best part is the closing "It's not like you can fly Virgin [Australia] anymore, so what do we care?"
If you don't think that competition is needed in the airline industry, this is a perfect example showing we still do.
---
READ ALSO ON THE TRAVELERS UNITED BLOG:
Learn latest DOT rules for improved consumer protection
Join Travelers United and get VPN for secure WiFi
---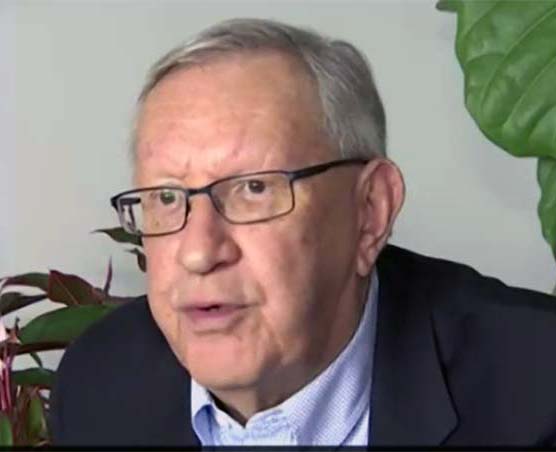 Charlie Leocha is the President of Travelers United. He has been working in Washington, DC, for the past 11 years with Congress, the Department of Transportation and industry stakeholders on travel issues. He was the first consumer representative to the Advisory Committee for Aviation Consumer Protections appointed by the Secretary of Transportation from 2012 through 2018.