---
TSA checkpoint secrets to navigate airport security without catching COVID-19
---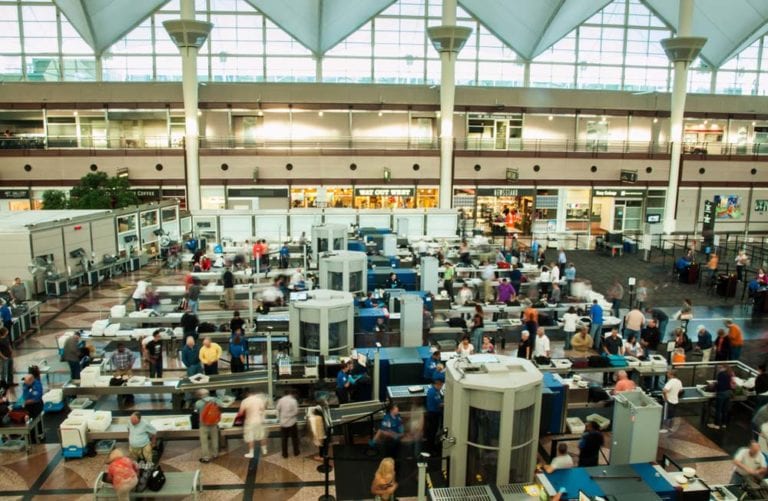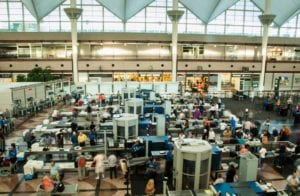 As air travel slowly increases, the U.S. is quickly approaching 200,000 COVID-19 deaths. Before worrying about flight safely, you need to get through security checks, the most dangerous area of the airport. These TSA checkpoint secrets can help.
Airports everywhere have dramatically increased their cleaning and sanitization. This cleaning is focused in high-touch areas. It includes handrails, escalators, elevators, restrooms, lounges and baggage claim, etc. Almost all airports are well stocked with hand sanitizer dispensers. Some airports have installed motion sensor activated technology. Passengers won't need to touch doors, faucets, soap dispensers, toilet flush valves, paper towel dispensers, and other high-touch areas.
Unfortunately, increased sanitization and new technology can't eliminate the risk of COVID-19 transmission from undetected infected travelers and airport employees. This makes TSA checkpoint secrets even more important. Travelers' health and safety are primarily the responsibility of the traveler. Travelers need to take whatever actions they can to hopefully stay healthy during the pandemic.
The first of TSA checkpoint secrets: COVID-19 is transmitted primarily from person to person by aerosolization and respiratory droplets and secondarily by touching contaminated surfaces.
To determine what actions to take, travelers need to understand that primarily COVID-19 is transmitted person-to-person through the air, by aerosolization and respiratory droplets. In addition, the secondary method of COVID-19 transmission is by touching surfaces contaminated by live COVID-19 virus.
Here are my top 14 TSA checkpoint secrets for getting through airport security safely.
Get TSA PreCheck:
For infrequent fliers, $85 for a five-year term may seem like a lot to pay for expedited passage through TSA airport checkpoints, but it also has health safety benefits for air travelers. Travelers don't have to remove their shoes, exposing their feet or socks to potentially contaminated floors. Travelers can keep their liquids and gels, plus laptop and other large electronics in their carry-on, keeping them out of TSA bins. Research by Finland's National Institute for Health and Welfare and the University of Nottingham shows that bins are often more contaminated than toilets.
Pack liquid hand sanitizer and individually-packaged alcohol wipes in your carry-on:
TSA currently permits air travelers to pack one 12-ounce liquid hand sanitizer in their carry-on bag. In addition, passengers can also pack their standard allowance of 3.4 ounces of liquid per container packed in a single quart bag. Individually-packaged alcohol wipes are also permitted in carry-ons. Passengers will need these in the airport and in-flight.
Another of the TSA checkpoint secrets: Face masks are the most important method for air travelers to protect themselves and others from contracting COVID-19.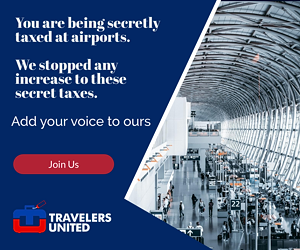 Wear a face mask:
There's no doubt that wearing a face mask is the most important method for air travelers to prevent themselves from becoming infected by breathing in COVID-19 and protecting other travelers by catching the virus in their mask when they exhale, if they are infected.
Social distance:
Avoid close contact with others, as much as possible, by staying at least six feet from anyone not in your household.
Wash or sanitize your hands:
To prevent infecting yourself, wash your hands or use a hand sanitizer with at least 60 percent alcohol, often.
Avoid touching your eyes, nose and mouth:
Unless you've just washed or sanitized your hands, avoid touching your face anywhere to prevent infecting yourself.
Lavatories:
In airport lavatories, use an alcohol wipe on toilet seats before sitting on them. Wash your hands upon entering the lavatory and before leaving it.
After identifying yourself at the TSA checkpoint, pack your pocket belongings:
TSA has been slowly replacing their security bins with self-cleaning, anti-microbial bins; however, there are still plenty of the old bins being used. Therefore, you want to avoid putting anything loose in the bins to avoid potentially contaminating your belongings. Pack phones, keys, coins, wallets etc. in your carry-on.
Food and large electronics at TSA checkpoints:
If you're in a standard TSA security line, you'll have to place your food and large electronics into bins at TSA checkpoints. Wrap your food in clear plastic wrap and put it in a clear plastic bag so you can wipe down the bag with an alcohol wipe before repacking it. Similarly wipe down any electronics you place in a bin before repacking them.
For enhanced pat-downs and luggage inspections, make sure that TSA agents change their gloves first.
TSA enhanced pat-downs:
Yes, TSA is still doing them. TSA currently claims their agents change their gloves after each pat down. That's too early. They should change their gloves just before each enhanced pat down, so before yours, ask the TSA agent to change their gloves to be sure they're not contaminated.
TSA checkpoint secrets when inspecting luggage:
If TSA decides to inspect your carry-on, ask them to change their gloves first. Before you repack your bag, use an alcohol wipe to resanitize your belongings.
After leaving the TSA checkpoint:
It only takes one person to contaminate several bins and the carry-on luggage inspection belt. After you leave the TSA checkpoint, wipe down your carry-on and personal item and anything else you're carrying that's not packed that was in a bin or on the belt.
Even at the gate before boarding or at baggage claim after landing, take precautions to prevent becoming infected with COVID-19.
At the gate:
I suggest wiping down any seat you use at the gate with an alcohol wipe.
After baggage claim:
I suggest wiping down all your luggage after retrieving it at baggage claim.
Airports can't provide total health safety from the COVID-19 pandemic, no matter how many positive changes they make. TSA checkpoints, by their very nature, are, in reality, impossible to make totally safe from COVID-19. It's up to each traveler to keep themselves as safe and healthy as possible while traveling.
---
READ MORE HERE:
How safe is pandemic rail travel in the US?
How the touchless security at TSA checkpoints really works
---
After many years working in corporate America as a chemical engineer, executive and eventually CFO of a multinational manufacturer, Ned founded a tech consulting company and later restarted NSL Photography, his photography business. Before entering the corporate world, Ned worked as a Public Health Engineer for the Philadelphia Department of Public Health. As a well known corporate, travel and wildlife photographer, Ned travels the world writing about travel and photography, as well as running photography workshops, seminars and photowalks. Visit Ned's Photography Blog and Galleries.