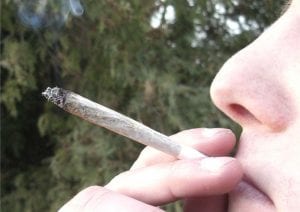 How about a change from COVID-19 coverage. Here are other travel issues that are worth thinking about right now, even in the time of coronavirus. Here are the rules about traveling with marijuana across state lines. Then read a story about traveling across the country slowly on a train. The time together clickity clacking across miles of prairies brings plenty of time to talk to other passengers. Finally, in the midst of March, skiing's snowiest month and the start of spring skiing, we look at the high cost of skiing.
6 questions about traveling with marijuana, answered
America's rules about traveling with pot are changing. Marijuana is illegal to use or possess on a national level under the Controlled Substances Act. However, some of the country's states, territories and the District of Columbia have been passing laws legalizing pot since the 1960s. Today, 44 states have either legalized the once-illegal drug or are allowing it for medicinal purposes. 
You can check where marijuana is legal on websites such as the National Conference of State Legislatures and Leafly. The laws governing it in the United States are ever-changing, and confusing to follow. What applies one day might not the next.
According to TSA, security officers do not search for marijuana or other illegal drugs.
According to Larry Mishkin, a Northbrook, Illinois, lawyer at the Hoban Law Group, which provides legal services for clients in the marijuana industry in the United States and internationally, carrying pot onto a plane is a federal crime.

The airspace you'll be traveling through is considered federal territory; hence, why it can't come on your flight. That includes flying within states where pot use is legal, or flying between states — even if both allow it for recreation. If you leave a state with marijuana, "you've broken the law of the state that you purchased it in, you've broken the law of the state that you're going into, and you've broken federal law," Mishkin says.
The intimacy of long-distance trains: highs and lows of a 2-day rail journey from Chicago to LA
From the Chicago Tribune, we get a look at time with other passengers riding the rails from Chicago to LA. Riding across the prairies and plains of the Midwest provides plenty of time to get to know your fellow passengers. The interactions aboard the Southwest Chief are most interesting and surprisingly intimate.
It is amazing just how much one learns about another person when they share a train car across the country. The intimacy of long-distance trains is surprising but easy to understand
I hadn't expected the nearly constant stream of conversation with people I'd never met before. Turns out that's the norm. Around me, strangers are deep in heartfelt discussions about grieving their late spouses. A woman and her husband read to other passengers the Google reviews of a correctional center we pass. A family of eight boards the train at Lamy, New Mexico, cuts up sub sandwiches and puts slices on cocktail napkins to pass around the car. We enter a new time zone, and suddenly the observation car is abuzz with people setting their watches aloud.
Here's why skiing got so expensive and so cheap at the same time
This ski & snowboard season the Vail Resort daily lift pass cost $219. However, when looked at overall, the average daily rate for the overall corporation with dozens of resorts and discounts is less than $69 a day. Over the past two decades, the ski industry has consolidated. Today, purchasing a daily lift pass is very expensive. It is similar to purchasing a walk-up airfare at an airport. Only the really rich do that. However, skiers and snowboarders who wait until after late November to purchase a lift ticket lose out on the biggest lift deals. So what is an in-between person to do? They may not be ready to spring for a season pass and cannot stomach the costs of the walk-up rate.
We have seen that skiing and snowboarding are shrinking in terms of their numbers. Plus, diversity is missing from the mountains. I wrote the leading ski and snowboarding guidebooks for almost 25 years. I noted that I thought the industry was hurting its future. I have been proven prescient.
Planning ahead saves a lot of money when skiing or snowboarding
The bottom line is that those who plan ahead can take a snowsports vacation for less than half of a last-minute vacation.
Vail, which makes up about a fifth of the U.S. ski sector as measured by skier days, has driven an industrywide shift in pricing practices. Its largest competitor, Alterra Mountain Company, which owns such resorts as Steamboat and Stratton, offers its own pass product called the Ikon Pass, with a similar value proposition to the Epic Pass at a similar price. Uptake of the pass products has been huge: Vail says it sold 1.2 million passes this year, and Alterra sold hundreds of thousands more. For comparison, there were only 10.3 million Americans who skied or snowboarded at all last season, according to the NSAA.

And yet, even though the fraction of skiers using unlimited passes has soared in the last decade — which you would expect to mean more skier days, as pass holders take advantage of the option to ski additional days for free — the total number of skier days in America is approximately unchanged from a decade ago: 55.8 million on average over the last three years, compared to 57.7 million on average from the 2006-07 through 2008-09 seasons.
Enjoy these stories on Travelers United Blog:
Are COVID-19 headlines overhyped and sensationalized?
Is travel ever really free?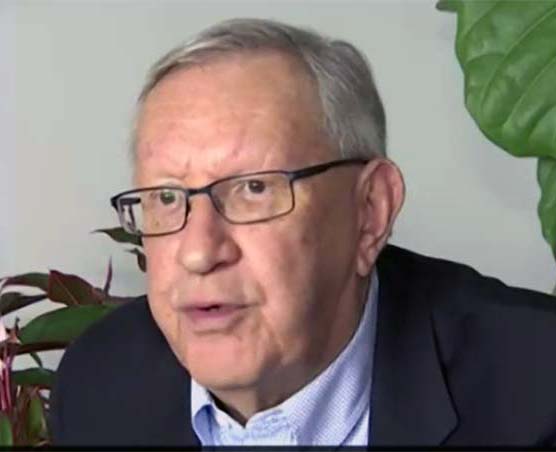 Charlie Leocha is the President of Travelers United. He has been working in Washington, DC, for the past ten years with Congress, the Department of Transportation and industry stakeholders on travel issues. He was the consumer representative to the Advisory Committee for Aviation Consumer Protections appointed by the Secretary of Transportation from 2012 through 2018.