---
The COVID-19 pandemic is approaching two years of age. One lesson learned — travelers need travel agents/advisors.
---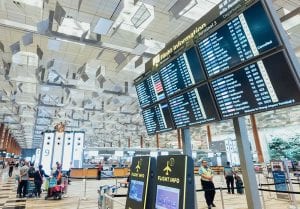 While healthcare workers have unquestionably borne the worst of it, the pandemic has been devastating for the travel industry, on all levels. And stressful.
To start, no one, not doctors and scientists, or travel agents, can predict the future. We cannot promise you your trip will be safe. But what travel agents CAN do is fix a number of problems that arise. Especially travel agents can help with what feels like an epidemic of airline flight cancellations.
Omicron hitting at the same time as a bad weather winter and the vacation crush of travelers has sadly become a perfect storm. Maybe it should be called an imperfect storm for travelers. Even when people decide they feel comfortable flying, now flights are getting delayed and/or canceled at what seems like a record rate.
Travelers need travel agents/advisors who can suggest alternative airports based on experience.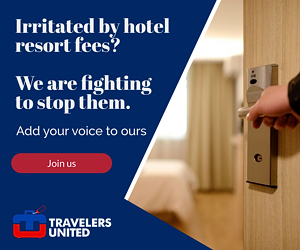 Now, if an airport is shut, as Washington National was for several hours last week, it's shut. But I'm guessing that most fliers didn't realize that while National was shut on January 3, Washington Dulles Airport, less than an hour away, remained open.
Sometimes it's not just weather, but runway configuration and/or availability of de-icing equipment that makes a difference. (Travelers who live near Minneapolis-St Paul Airport, for example, know well their airport can handle snow. I landed there once years ago in what felt to my California resident sensibilities like a serious blizzard.)
Similarly, a flight canceled, either for weather or COVID availability, might have an alternative available at a nearby airport.  But the automatic rebooking programs airlines tout often can't figure that out.
Travel agents/advisors saved the vacation by shifting airports
On Christmas Eve, for example, a client of mine — whose trip was already delayed due to COVID — was trying to join his family in Hawaii. The night before, American sent him the message that his Dulles fight would be delayed a few hours, so he would miss his connection in Dallas to Maui. The airline offered no alternative. In our system, however, I was able to find one seat on a flight from National, which, while a longer Uber ride, was certainly doable. It would allow him to make his connection. After confirming via our special travel agency desk, we were able to exchange the ticket for no charge.
It actually wasn't that difficult. But having an airline computer link at home, and a special phone number, made all the difference. Especially at a time when average wait times for American Airlines for civilians were well over an hour.

Sometimes, knowing the system is like magic.
Sometimes, when an airline has no alternative, there are still alternatives. A friend's daughter and son-in-law were flying from Boston to San Francisco this weekend when Delta canceled their Saturday flight and moved them to Sunday. As it turned out, he had booked with Delta Airlines directly, so I couldn't touch the ticket. But I could find an inexpensive option on United at the same time so he could cancel that part of his original ticket and get it refunded. (Had we booked the ticket, we might have been able to get Delta just to exchange the ticket and put him on United. It depends on the airline, but they still do help each other out sometimes, especially when pushed.)
These stories, and others, don't mean that an agent/advisor can fix every problem. But we have tools and resources the average traveler doesn't. Now, agents do generally charge fees.  But as a long-time client often tells his friends skeptical of needing an agent, "When a trip has no changes or problems, the service fee is cheap insurance." He finished with, "But when something goes wrong, it's the best investment you can make."
And these days, the chances of "something going wrong" are higher and, sadly, a lot higher than normal.
---
READ ALSO:
How to make airline connections during holiday travel
Why use travel agents when airlines say, "Book direct"
---
Janice Hough is a California-based travel agent a travel blogger and a part-time comedy writer. A frequent flier herself, she's been doing battle with airlines, hotels, and other travel companies for over three decades. Besides writing for Travelers United, Janice has a humor blog at Leftcoastsportsbabe.com (Warning, the political and sports humor therein does not represent the views of anyone but herself.)