After traveling for decades, my journeys have become more than a quest to see sights, more than a checklist of the best museums, best restaurants and best adventures. These days, I strive to enjoy the places that I visit with a better understanding of the past and the local culture. By letting my imagination play on the location, I can travel across dimensions, bringing alive the past as I enjoy today.
In Italy, knowing something about Dante and Michelangelo and Leonardo da Vinci brings a new appreciation to a walk through Florence, a visit to the Sistine Chapel or time spent in Milan. Knowing Shakespeare adds romance to Verona when you stand under Juliet's balcony. Tales of Virgil's school of sorcery add mystery to the tiny bays north of Naples.
In Spain, the legend of Don Quixote brings life to otherwise featureless stretches of hot, arid, straw-strewn fields. In Germany, the story of the Pied Piper makes the hamlet of Hamelin a worthwhile destination, while the story of the Mouse Tower in the middle of the Rhine River creates a sinister effect. In France, Marie Antoinette's deathless pronouncement, "Let them eat cake" is the perfect dessert for a visit to the Place de Bastille. And what would the Tower of London be without Henry VIII and his wives?
Here in the United States, there are plenty of tall tales and lots of rich history to go around, too.
In New York, along the Hudson River, the headless horseman rode and Rip Van Winkle heard the thunder of ten pins; read Washington Irving's story before you visit, and the river is transformed. The history of the Revolutionary War can come alive from Bunker Hill to Yorktown with just a bit of reading – perhaps a poem by Longfellow. Bring a history of the Civil War with you to Gettysburg, Vicksburg, Antietam and Fredericksburg, and the fields and hills you see today become living battlefields.
Out West, rambling old outposts like Blackjack Pershing's Fort Stanton would be nondescript without the stories of his 9th Cavalry of "buffalo soldiers." The Alamo conjures Davy Crockett fighting to his last bullet. Virginia City would be nothing without its mines and legends. Calaveras County would be a sleepy place without Mark Twain's story of its "Celebrated Jumping Frog" and its rich Gold Rush history.
A touch of history, culture and art to any trip — whether at home or abroad — adds texture to travel. Without these dimensions, tourists would be just as well off reading a nice coffee-table book with pretty pictures of the Eiffel Tower, Saint Peter's, Heidelberg Castle, the Alhambra, Tower Bridge, the Old State House, Vizcaya, the Liberty Bell, Fort Sumter and the Oregon Trail.
I can recommend several books that will add texture to travel in many places around the world:
The "Cities of Imagination" series (Interlink, about $15) covers Buenos Aires, Oxford, Mexico City, Rome, Venice, Lisbon, Edinburgh, Havana, Kingston and Madrid. These books delve into the identity of the towns, mixing history with art and cuisine into a heady touristic stew.
All the old guidebooks by H. V. Morton, written around the 1950s, are filled with fascinating stories, many of which you will find hard to believe. These books are found only in used bookstores, through Amazon and in some libraries. I never begrudge the extra money that I sometimes have to pay for them.
Osprey Publishing produces exceptional history books ranging from academic essays to comic books. The press also publishes excellent illustrated books dealing with sieges of ancient castles, as well as a history of Hadrian's Wall across England. These books fire the imagination and stoke a desire to travel in the footsteps of warriors while watching carefully for dragons. The books are generally priced from $10 to $20.
The authors of "Drive I-95" (Travelsmart, $22.95) provide small tidbits that will bring every exit along this interstate to life. Discover where Mr. Potato Head was born. Clamber through the battleship New Jersey. See where Patrick Henry said, "Give me liberty or give me death!" Find out where the first football game was played. Visit the 82nd Airborne Museum. This book can make an otherwise seemingly endless interstate journey a joy to experience.
The "Roadside History" series (Mountain Press, about $20 apiece) covers the history of small towns in 16 states at last count. Most of these states, all but Vermont, are west of the Mississippi. The dollops of local history are priceless.
"Road Trip USA," by Jamie Jensen (Avalon, $29.95), is a hefty tome that provides 125 driving maps through history and Americana across the United States. Stories of sailors in Maine lead to tales of gold miners in California, extraterrestrials in New Mexico, Indians on the Great Plains and slaves on the plantations of the Old South. It is a remarkable history lesson on the road for young and old alike.
These books, and hundreds more like them, will change your attitude toward travel, making it a vibrant passage through history and cultures rather than a mere collection of places to see.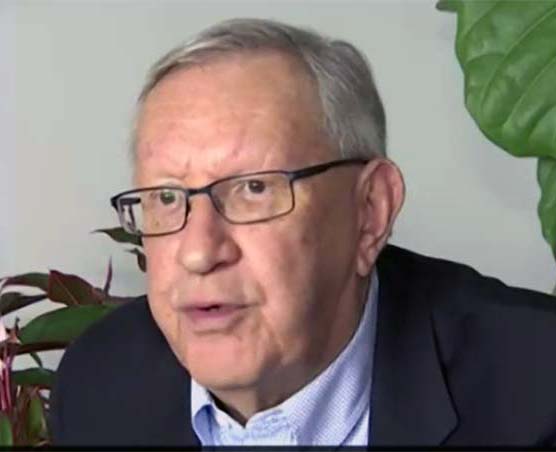 Charlie Leocha is the President of Travelers United. He has been working in Washington, DC, for the past 12 years with Congress, the Department of Transportation, and industry stakeholders on travel issues. He was the first consumer representative to the Advisory Committee for Aviation Consumer Protections appointed by the Secretary of Transportation from 2012 through 2018.