---
8 ways to spend less and get more while traveling
---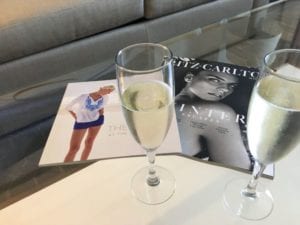 Travel hacking, traditionally, means to pay no, or as little, money as possible for amazing travel experiences. Travel hacking to me means creating the best possible vacation. That might mean avoiding crowds, unique experiences, or just doing exactly what you want to do (and not what some article tells you to do).
These travel hacks for happy travelers should serve as a template, a guideline. Incorporate these travel hacks into your travel routine one at a time or all at once, right away or over time. No one formula fits all persons or situations.
Spend Less, Be Happy
Happy travelers use discount codes to save money on travel bookings. From AAA and AARP for lodging and car rentals to Groupon and Entertainment for dining, travelers have access to dozens of discount codes. On a recent trip, I rented a car for two weeks through Costco Travel and the rate was 60 percent lower than any other discount code I tried. Yes, 60 percent lower! Where can you find sneaky discount codes for great travel hacks? One of my sources is the FlyerTalk Forums.
Lighten Your Load and Save Money, Time, and Stress
One of my favorite great travel hacks is very simple and will instantly save you money, time, and stress. Pack light! Bring less stuff on trips and reduce financial expense, physical stress, and emotional anguish. By packing light, you can more easily navigate interesting cobblestone streets and alleys of Asia and Europe, fit in at most destinations, and be a happier traveler. Be a carry-on traveler and experience no more lost, stolen, damaged, or delayed baggage!

Free Lodging
Lodging is typically one of the biggest travel budget items. Besides staying with friends, other free lodging opportunities (well, almost free) include camping, couchsurfing, house swapping, house sitting, volunteering, working (on a farm or hostel, operating a lighthouse, helping resorts clean up during offseason), and using points (see below).
Paid Lodging Amenities
On the other hand, when paying for lodging, make sure you get the most bang for your buck. Booking hotels with complimentary breakfast really helps slash your dining costs. Reserve hotel suites (with at least a micro fridge and microwave) and buy some groceries at a local store. Both options help you control your budget and what you eat. I like vacation rentals. These could be a house, apartment, condo, boat, or castle. They usually offer more space, privacy, and amenities than hotels.
Earn Credit Card Points
Points are a modern travel currency. Earn points for everyday purchases in addition to travel. In fact, shift your current spending to a points-earning credit card and you might earn free travel without spending extra money. Sweet deal, right? There are even multi-day conferences devoted to optimizing travel points. The motto for one conference, FTU, is "Learn, Earn, and Burn." P.S. another points hacking term is churn, so add that to this list! In addition to earning points, many credit cards provide special benefits like early boarding, upgrades, or free checked bags.
Be Special
This favorite travel hack is free and simple. On flights with complimentary meals, order a special meal. Special meals are made by hand, rather than machine, and you eat relatively fresh food. A bonus is that special meals are often served first. Make sure you reserve such special meals at least 24 hours before your flight.
Book, Then Watch
AutoSlash is a great tool for car rentals. Use your discount codes to find the best deal, register your rental details with AutoSlash, and they continue to look for better deals. I have saved hundreds of dollars this way, plus saved a lot of time because I am not continually rechecking rates. It is done for me. Automatically. For FREE! There are similar resources for hotels but I have not used any. Anyone?
Use a Travel Professional
The best travel hack on this list might be to hire an experienced travel professional to find travel secrets for you. Especially when your time is limited, letting someone else do complex trip planning may make sense. Great travel agents, travel advisors, and other travel booking pros (ask around for recommendations) might know some wonderful travel hacks, but they will certainly save you time.
---
Do you use any great travel hacks not included on this list? Leave a comment below.
Resources:
Travel Hacking 101 group on Facebook
Boarding Area website
FlyerTalk forum
AutoSlash website
Costco Travel website
CouchSurfing website
Please also see these McCool Travel articles:
8 Great Decisions to Help You Travel Happy
3 Habits of Happy Travelers
8 Great Road Trip Habits of Happy Travelers
---
Follow McCool Travel on Facebook, Twitter, Instagram, Pinterest, StumbleUpon, LinkedIn, and Bloglovin