Coronavirus lockdowns seemed intolerable. Finally, we can travel after cabin fever and with vaccines on the way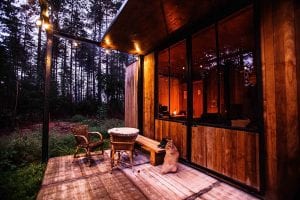 Everyone has a touch of cabin fever after the worldwide coronavirus lockdowns. Today we have the promise of vaccines. It's no surprise that people want to travel soon, trading one cabin — their home confinement — for another.
Whether it's a cabin in the woods or a cruise ship cabin, Americans are dreaming of their next trip. And not just dreaming, but many are booking.

According to Destination Analysts, two-thirds of American travelers did some kind of travel planning activity during their coronavirus lockdowns. They are making travel reservations (11.2 percent) and researching travel ideas online (27.6 percent). Or, they simply daydream about a vacation (33.2 percent).
Why people want to travel
Why do people want to travel? Maybe it's because there's pent-up demand. People missed last year's spring break cruises and theme park vacations. Then they had to sit in their homes and apartments for weeks during a dismal winter. Now they just want to get out of town.
A recent survey by Destination Analysts suggests American travelers feel the worst of the coronavirus may soon be over. Their first order of business when the lockdowns lift? One in five say they'll book a trip.
Americans' perceptions of the safety of travel and leisure activities continue to be among the best they have been during the pandemic. However, Americans still generally feel some distance from "normal."

Vaccines play a large role in a return to normal. When asked what needs to happen before they feel things have returned back to a normalcy they are comfortable with, there was the most agreement with having an effective vaccine widely distributed in the United States, followed by an effective vaccine widely distributed across the globe.
Where do people want to travel after the lockdowns lift?
Three types of travel will bounce back quickly after the coronavirus lockdowns lift, according to experts. The group that put together the business travel analysts reported on in the Wall Street Journal are optimistic about travel returning around the end of this year.
Business travel, particularly meetings and conventions.
Road trips to nearby destinations to visit friends and family.
Luxury getaways, including cruises, safaris, and resort vacations.
---
READ ALSO ON TRAVELERS UNITED BLOG:
Join Travelers United and get VPN for secure WiFi
How to avoid passing out at 35,000 feet
---
Business travel: prepare for a deluge?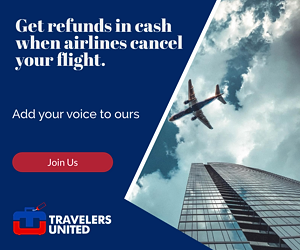 The outlook for business travel is complicated. While many road warriors will switch to Zoom meetings, other types of corporate travelers will need to get out there soon. That's because there's been a nine-month pause in bookings and lots of pent-up demand.
Catherine Chaulet, CEO of Global DMC Partners, a network of independently owned and operated destination management companies, is hoping for a deluge of new reservations at the end of this year.
"Typically, meetings are booked well in advance and during off-peak periods so that large groups can benefit from lower room rates," she explains. "Once the lockdown is over and with vaccines available, there will be so much pent-up demand that meeting planners — and business and leisure travelers — will be competing for venues, and inventory will be limited as the industry plays catch-up."
The meetings won't take place in the days and weeks immediately, but they will happen soon.
Is this the spring and summer of the long road trip?
I've heard from lots of travelers who have ditched an overseas vacation or cruise in favor of a road trip.
"This will be the summer of driving to visit grandma and long road trips with the family and possibly the national parks," predicts Bob Barton, a former car rental executive who now consults for RentalMatics, a software developer. "It's a controlled environment and a chance to spend time as a family and see the country — not just the airports."
Chris Backe, a game designer from Asheville, N.C., who writes a blog about off-the-beaten-path travel, says the conditions are perfect for a summer road trip.
"No international flights needed," he says. "The roads are clear, gas is probably at a great price, and when places reopen, they'll be ready for you. Also, it's easy to maintain social distancing."
These travelers are taking it easy, too. Their schedules are light and they're not trying to do it all.
These contrarians are booking luxury travel
Another group of people who want to travel soon: luxury travelers.
"There are many types of trips, including cruises, safaris, and adventure or luxury travel, that require booking 12 to 18 months in advance under normal circumstances, so it's important to keep that in mind if you're thinking of traveling in 2021," says Marc Christensen, founder of the tour operator Brilliant Ethiopia. "If you wait until the world has returned to normal to start planning these kinds of trips, you might run into availability constraints independent of coronavirus."
Mita Carriman, the CEO of the travel site Adventurely, says she's seeing interest from "extremely high-end luxury travelers" who can pay for high degrees of luxury isolation.
"Think semi-private island," she says.
In other words, there were people in lockdown who were buying vacations even as the government advised against nonessential travel. It's the ultimate contrarian move.
These travelers all have one thing in common. Neither a pandemic, a government-order lockdown nor a sputtering economy can keep them at home. They want to travel soon. And they're days away from booking it.
---