---
From early check-in to middle names — articles that help with travel hassles
---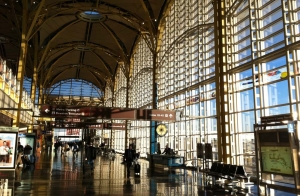 Here are the top stories which were written and published last year in our Travelers United blog. It was a dramatic year for customer service. As the airlines have managed to get rules and regulations dealing with passenger issues rolled back by the Department of Transportation, they have created plenty of new rules for passengers like baggage rules for Basic-Economy and a shift away from checking baggage on airline alliances.
The top stories range from getting early check-in at hotels to figuring out what to pack in carry-on luggage and from dealing with a missing last name on an airline reservation to getting to US airports using public transportation. The top travel article of 2017 was about taking a family vacation on a Rhine Cruise.
8 Tips to Score Early Check-In at Hotels
What you shouldn't pack in your checked luggage when flying
Air France explains a middle-name rule
Is a flight-delay compensation company like AirHelp.com legitimate?
Private jets selfishly slow air traffic change
3 bumping rules United violated caused this passenger nightmare
Top 10 airports served by good public transportation
8 bad management decisions in United Airlines' "oversold" fiasco
Passport Hell — 6 tips to avoid big problems
Rhine River Cruising — a special family vacation