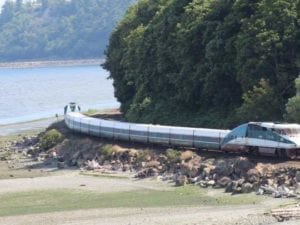 Today we examine the world of train travel. The AARP has picked a group of train rides that focus on the scenic route and reasonable distances. Scientists have begun to link climate change with airplane turbulence. And, we read about an interesting way to get more room on planes by purchasing an extra seat for long flights.
AARP's Top Picks: Scenic Train Trips in the U.S.
AARP has a list of trains routes that offer stunning vistas, classic cars and relaxing rides — and they're all less than 115 miles long (one way). Amtrak offers some spectacular long-distance train journeys, but here's a little railroad lover's secret: Many of America's most scenic routes are also the shortest. Read about these seven trips. The lists start with Alaska.
Alaska Railroad Coastal Classic
Think a cruise is the best way to see Alaskan scenery? Hop aboard the Coastal Classic. From mid-May to mid-September, the train runs 114 miles from Anchorage to Seward, chugging alongside the Chugach Mountains and the Turnagain Arm waterway (in 1778, explorer James Cook had to "turn again" when he couldn't find the Northwest Passage), which feeds into the Gulf of Alaska. Keep an eye out for whales and bald eagles. After a stop in the town of Girdwood, the train heads to the wild Kenai Peninsula backcountry, providing views of glaciers and waterfalls. In Seward, a seven-hour layover allows guests to pursue such options as a cruise through Kenai Fjords National Park or a visit to Exit Glacier.
Cost: Fares start at $84 for a one-way trip from Anchorage to Girdwood
Reservations: 800-544-0552
Warmer climate will make for more air turbulence, bumpier flights
Is climate change making air travel more turbulant? No is certain, but there are studies that say exactly that. With shifts in the weather wind shear and jet stream changes are affecting flights more and more.
The jet stream, like all wind, is powered by these differences in temperature. Growing differences in high-altitude temperatures are strengthening the stream, driving an increase in turbulence-generating wind shear at cruising altitudes that has gone unnoticed up until now, the team reports. They also add that their findings support previous research at Reading indicating that human-induced climate change will make severe turbulence up to three times more common by 2050-80.

"Our study shows these opposing effects currently balance out, meaning the speed of the jet stream has not changed. However, we looked for the first time at the wind shear, where significant change has previously gone unnoticed," Lee explains.

"This strengthens previous projections for increased clear-air turbulence, as we can see an increase in one of the driving forces has happened already.
Can You Put the Premium in Economy With an Extra Seat?
Should flyers buy a second seat for additional comfort on long flights? While airlines will gladly sell you the additional space on your flight, it may not always make sense to do so – especially if the cost of an upgrade costs less than double airfare that you may not get the full benefit of.
In many cases, travelers can purchase a second seat if they would like a comfort zone between themselves and others in the row. But it all depends on your carrier of choice and their sales options.
…
Before purchasing any seat, it always makes sense to look for paid upgrade opportunities. While travelers shouldn't use their miles for first-class upgrades, it may make sense to see if upgrades are available for less than the price of a second seat. In certain situations, travelers can get the wider seat, complimentary beverages and a questionable meal for less than the price of buying another seat.

But if you must purchase an additional seat, be sure to know the airline policy and how it may affect you as you travel. By purchasing a seat upfront, you are guaranteeing extra space at a price. And sometimes, that price may not justify the comfort level.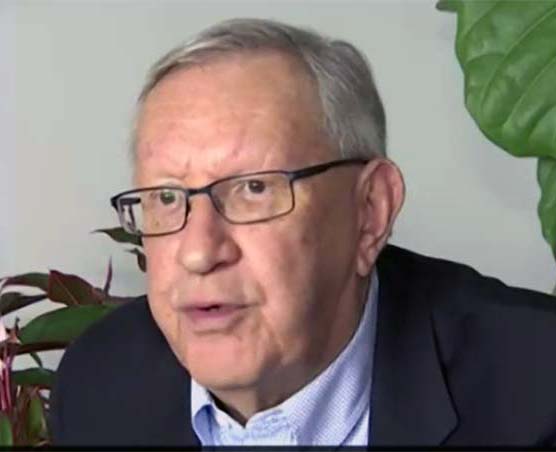 Charlie Leocha is the President of Travelers United. He has been working in Washington, DC, for the past ten years with Congress, the Department of Transportation and industry stakeholders on travel issues. He was the consumer representative to the Advisory Committee for Aviation Consumer Protections appointed by the Secretary of Transportation from 2012 through 2018.