---
TSA will require Real ID identification at airports for all flights beginning on October 1.
---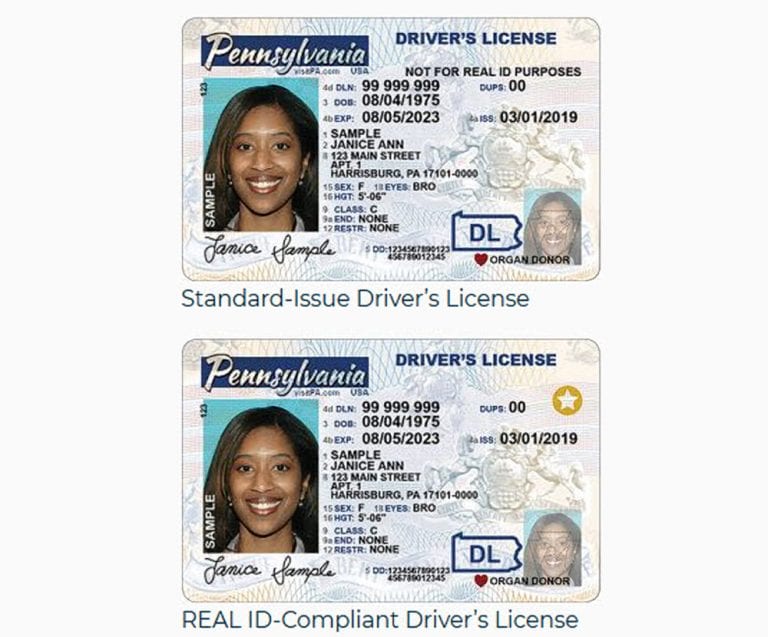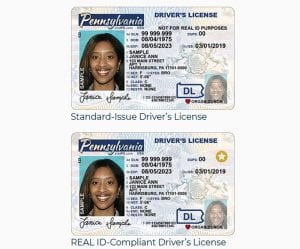 The Real ID identification deadline is October 1, 2021, unless the pandemic requires the Department of Homeland Security (DHS) to extend it. After five years of postponements, the Real ID law will be fully in effect for the first time if the government does not change its mind again.
Beginning on October 1, U.S. nationals, 18 years of age and older, flying on domestic commercial airlines, will need a Real ID driver's license or state photo identity card or they will need to use another acceptable identification. Without it, they won't be permitted to pass through airport security.
In the U.S., as the COVID-19 pandemic worsens, daily new cases regularly exceed 200,000 and deaths often exceed 2,000 each day. There is hope, however, that vaccinations will bring an end to the pandemic by the fall. So, while travel continues to be disrupted, the first phase of vaccinations is taking place and people are again seriously planning their next journey.
Many Americans already have Real ID identification or accepted alternatives, but most don't.
One of the alternative IDs that Americans can use in lieu of a Real ID license is a valid U.S. Passport. TSA (Transportation Security Administration) has a complete list of acceptable alternative identification documents. Please note that on October 1, the "Driver's licenses or other state photo identity cards issued by Department of Motor Vehicles (or equivalent)" will be changed to indicate they must be Real ID compliant.
Many Americans are already prepared for Real ID enforcement. DHS reports that U.S. states and territories have issued about 110 million Real ID compliant driver's licenses and identification cards. Unfortunately, that means that just 40 percent of Americans who have a driver's license or state photo ID have ones that are Real ID compliant.
So, many Americans who fly aren't ready for Real ID enforcement.
What is Real ID identification?
Real ID is a 2005 Act of Congress, signed into law by President Bush. It modified U.S. law primarily pertaining to the security, authentication, and procedural standards for states issuing driver's licenses and state identification cards.
Much of the impetus to pass the law came from the 9/11 Commission, which stated in their report, "For terrorists, travel documents are as important as weapons."
Under Real ID identification, each state is required to issue driver's licenses and non-drivers' IDs that are dependable, verified identification, listed in a national computer database system. The idea is to make it impossible or at least extremely difficult to fly using fake identification.
With citizens' and legal residents' identities confirmed before flying by Real ID identification, domestic commercial plane flights will presumably be safer from terrorism than they are today.
Many states initially balked at the Real ID law. Some states objected to it as an attempt to create a national identity card, while others complained that the costs of the unfunded program were too high. Each eventually succumbed. Currently, every state and territory with the exception of American Samoa and the Northern Mariana Islands is Real ID compliant. DHS is currently reviewing the compliance plans of the two remaining exceptions.
What documents are needed to obtain a Real ID driver's license or state-issued photo identity card?
U.S citizens will need several documents to get a Real ID compliant identification from their state or territory, with proof of identity typically being the most difficult to obtain for some Americans. Proof of identity generally requires applicants provide an original or certified copy of a birth certificate, certificate of citizenship, naturalization certificate or a valid U.S. passport.
Other documents needed will be a valid Social Security card, proof of current residence and if one's name has changed, proof of legal name changes.
Do you really need a Real ID identification for travel?
If you're a U.S. citizen and you absolutely, positively are never going to fly domestically, you don't need a Real ID. If you have an alternative ID that's accepted by TSA, you don't have to have a Real ID issued by your state or territory.
On the other hand, if you might fly domestically, due to a family emergency, for example, or on a planned trip and don't have a Real ID or accepted alternative, you should begin amassing the documentation needed for a Real ID immediately and apply as soon as possible.
For those who don't have a Real ID, but have an alternative, such as a passport, I suggest considering obtaining a state-issued Real ID, particularly if it's a passport.
Passports are expensive and time-consuming to replace, especially now, during the pandemic. They're required to fly internationally, and if lost, stolen or damaged while traveling domestically, it could take long enough to replace them that plans to travel abroad could be scuttled. On the other hand, Real ID state identification is less expensive and can generally be replaced quickly if lost or stolen.
Don't wait until it's too late and you miss your flight.
October 1 is still almost nine months away, but with long lines at many state department of motor vehicle offices, and others requiring appointments, the sooner you get the required documents organized and apply for a Real ID, the more likely you'll be ready to fly at the October deadline.
After many years working in corporate America as a chemical engineer, executive and eventually CFO of a multinational manufacturer, Ned founded a tech consulting company and later restarted NSL Photography, his photography business. Before entering the corporate world, Ned worked as a Public Health Engineer for the Philadelphia Department of Public Health. As a well known corporate, travel and wildlife photographer, Ned travels the world writing about travel and photography, as well as running photography workshops, seminars and photowalks. Visit Ned's Photography Blog and Galleries.