What kind of hotel searches will we find on future websites?
A tech article about hotels generated lots of attention within the industry. It ended with this scenario — hard to imagine, but perhaps on its way. The world of Expedia and Booking.com is not as secure as some claim that it is. With Google and TripAdvisor lurking in the wings, not to mention Airbnb, HomeAway and VBRO, there will be some feathers flying when the battles reach a fevered pitch.
Imagine traveling to New York and staying in an Expedia-branded hotel … that you booked via Marriott.com. The way things are headed, that's a distinct possibility.
But there are two additional players who are relevant in this skirmish: TripAdvisor and Google. TripAdvisor recently enabled direct bookings on its 375MM monthly user review site (can anyone say "OTA"?). And Google, not one to miss out on trillion-dollar industries, quietly released a direct booking feature of its own. We're talking about the same company that has built more B2B marketing relationships than anyone else in history.
In our war analogy, Google's entry into the market may be the equivalent of a nuclear arsenal. Armed with more web traffic, more data on their users from which to determine the perfect offer and an infrastructure to manage millions of hotel clients profitably, Google is uniquely positioned to wage — and win — a two-front war against OTAs and Flags.
Study says DC-area speed camera program is model for the nation
Last week a study presented at the convention of the Governors Highway Safety Association claimed, "automated speed cameras curtail the urge to speed." For years, drivers and politicians have often said that the speed cameras are only money-making machines for the localities. Safety experts always claimed that the speed cameras save lives. Now there is some data to support the safety side of the argument.
[A] detailed research by the Insurance Institute for Highway Safety focuses on Montgomery County, Md., which began using speed cameras in 2007.
The report says the county's cameras have reduced by 59 percent the urge to drive more than 10 mph above the speed limit, when compared with a county in Virginia — Fairfax County — that doesn't use speed cameras. It concludes that if all communities nationwide used speed cameras, more than 21,000 deaths or serious injuries could be prevented.
"Speed is a factor in over­ ­50 percent of the fatal crash reports," said Deborah A.P. Hersman, president of the National Safety Council and former chair of the National Transportation Safety Board. "It may not be the only factor. It could be alcohol and speeding, but technology gives us the opportunity to get a lot more bang for our buck when it comes to law enforcement."
Editorial: Unbridled airline fees and record profits bring scrutiny
The Democrats on the Senate Commerce Committee released a study showing airline fees over the past seven years jumped from $464 million to an astounding $3.5 billion. They also noted the demise of transparency about these fees. The report points out frustration in digging out fees for cancellations or changes, understanding baggage fees, and deciphering seat reservation requirements.
"The traveling public is being nickel-and-dimed to death," says U.S. Sen. Bill Nelson, who promises to push for legislation requiring the airlines to be more accountable and more transparent about the fees when flights are booked.
Getting the government involved gives rise to concerns about over-regulation. But the history of airlines is one filled with suspicions of collusion and price-fixing. This summer the Justice Department opened an investigation into the four largest U.S. airlines and whether they conspired to drive up prices by limiting routes and affordable seats. And the Transportation Department is investigating complaints that five airlines engaged in price-gouging after the deadly Amtrak crash in Philadelphia disrupted rail service.
Nothing has been proven, but the idea that the airlines are in lockstep is easy to swallow when they follow one another in raising fees and fares.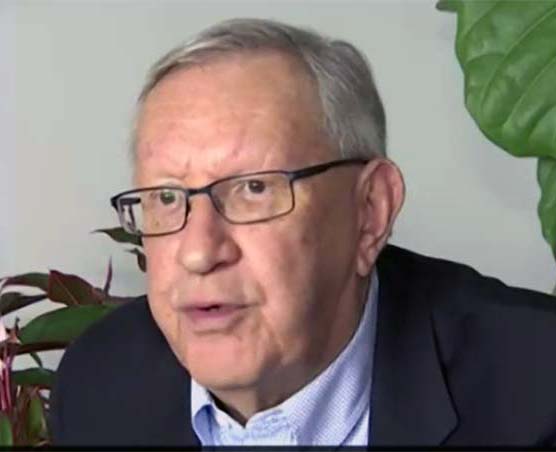 Charlie Leocha is the President of Travelers United. He has been working in Washington, DC, for the past 11 years with Congress, the Department of Transportation and industry stakeholders on travel issues. He was the first consumer representative to the Advisory Committee for Aviation Consumer Protections appointed by the Secretary of Transportation from 2012 through 2018.