---
Today we take a nostalgic trip back to the days of the Automat. These futuristic Automat restaurants were featured in films and sold more food than any other restaurant chain in the country. Next read about air on airliners. It supposedly is cleaner than it seems. Finally, take a video tour across Canada on the Rocky Mountaineer.
---
The Automat — A step into the past in NYC that seems futuristic today
A new restaurant in San Francisco opened a few years ago as something modern and new. But it was a rerun of the old Automat. I remember riding to the Automat with my mom on the Subway from The Bronx to Sixth Avenue. It was always wonderous for me to pull food from the wall. This story brings it back to life for me and the videos of the Automat in operation are a blast.
READ ON TRAVELERS UNITED: How to know when driving is better than flying
Lorraine Diehl writes about New York history now but when she was a kid she and her grandmother used to go to a restaurant called Horn & Hardart. If you ask anyone who grew up in New York in the 1950s or '60s, they probably went to Horn & Hardart. It was a popular restaurant chain — in many ways, it was the Eatsa of the 20th Century.
…
The inside of a Horn & Hardart automat looked like a glamorous, ornate cafeteria — but instead of a human handing you hot food over a counter, you would push your tray up to a wall of little glass cubbies. Each cubby housed a fresh, hot portion of food on a small plate. It could be anything from a savory side of peas or a turkey sandwich to a sweet slice of pie. You would simply put in some nickels, and then the door to that cubby would unlock and you could take the plate that was inside. The food was good, but it was also really cheap.
Air quality during commercial flights
A widespread myth when it comes to air travel is that germs spread because of the recirculated air. They say, "If one person is sick on an airplane, all other passengers will get sick because they're breathing the same air." According to experts, that's not true. However, thanks to air quality control onboard today's planes, this simply isn't true.
If you're planning to fly domestically or abroad, there are a few things you might want to know about the air quality you can expect during your flight. Airline carriers are quick to say that the air you're breathing inflight is recirculated and filtered regularly, which means you're not being exposed to things like bacteria and viruses through the recycled air.

In fact, because of the high-efficiency filters on most commercial airlines and the frequency the air is recirculated and filtered, the air you're breathing on your flight is likely much cleaner and less contaminated than most office buildings and is on par with the air in most hospitals.
READ ALSO: How to not be deceived by airline seating hanky-panky
You won't want to miss a moment of this unforgettable and luxurious Canadian train journey
Enjoy this train trip of one of North America's iconic long distance railway routes. "Even on vacation, there's plenty to distract us from fully engaging in the experiences at hand. The freedom of a road trip can be exhilarating, but logistical concerns, traffic and the need to keep your eyes on the road can result in missing the views. In big cities, attempting to check off every top attraction from your list might leave you feeling rushed and exhausted."
I recently discovered, thanks to Canadian luxury rail operator Rocky Mountaineer, mindful travel doesn't have to be a struggle. In Vancouver, even before I boarded the train in Vancouver bound for the Canadian Rockies, I knew I was in for something completely different: a bagpipe performance and a red carpet welcomed me to my thoroughly modern, bi-level GoldLeaf Service rail coach. As I settled into my generous seat beneath glass-dome windows, four onboard Hosts welcomed guests in my coach, explaining the cadence of the journey and pointing out features of the train, including reclining and heated seats, a lower-level dining room with adjacent kitchen, and an open-air viewing platform. From the moment I stepped on board, there was simply nothing to do but enjoy the ride.
…
Each of Rocky Mountaineer's four unique routes features comfortable rail coaches with roomy seats, spacious washrooms, and chef-prepared, locally sourced food. Its trains travel between bustling cities like Vancouver and Seattle and Canadian Rockies towns like Banff, Lake Louise and Jasper (with add-on transfers between Calgary and Edmonton, if needed), so guests can choose to bookend their journey with time exploring one of these interesting destinations. Onboard the train, the romance of the rails takes over, and you're able to see sights passing by from a unique vantage point, with absolutely no need to worry about organizing what comes next.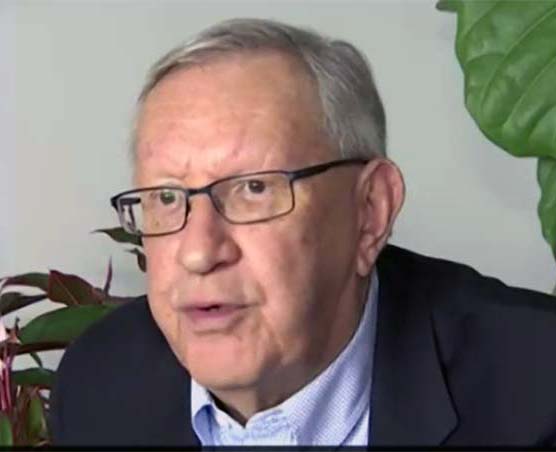 Charlie Leocha is the President of Travelers United. He has been working in Washington, DC, for the past 11 years with Congress, the Department of Transportation and industry stakeholders on travel issues. He was the first consumer representative to the Advisory Committee for Aviation Consumer Protections appointed by the Secretary of Transportation from 2012 through 2018.