---
Low-cost carrier alliance? The real Old West. International unruly passengers.
---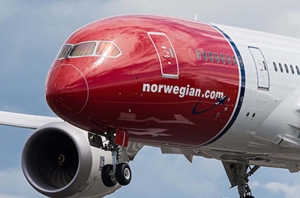 This Sunday we muse about the possibilities of an alliance created from low-cost European and transatlantic carriers. We take a fascinating look at photographs of the Old West. And, consider negotiations dealing with unruly passengers and how they should be handled by airlines and the international legal system.
Norwegian sets out vision of low-cost carrier alliance
A collection of low-cost carriers is planning for a network of code-sharing routes or a series of interline agreements that will allow them to sell tickets across multiple airlines. The good news: This will immediately put competitive pressure on the Big 3 airline alliances — Oneworld, SkyTeam, Star Alliance. The bad news: If it comes to fruition, it will mean less competition and more cooperation among the low-cost carriers.
Partnerships with Ryanair, EasyJet could lay the groundwork for an alliance to challenge more established global carriers.

The agreements would allow the low-cost carriers to compete in the US, Europe, the Middle East and Asia for cost conscious customers.

Norwegian CEO Bjørn Kjos told CNN Money in Seattle that he hoped to have an initial partnership formalised first with Ryanair before the end of 2017 to allow passengers to book connecting flights on both airlines.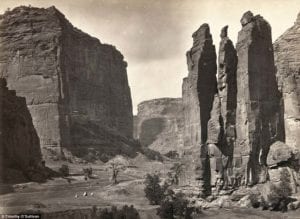 An amazing collection of 19th Century photographs of the real Old West.
This dramatic collection of photographs will change the way we see the Old West. The Old West of American TV and the movies is a far cry from that of reality. These sepia-tinted photographs taken by Timothy O'Sullivan while traveling with federal officials on a journey to uncover national resources present a dramatic look at the earliest days of the western United States.
United States: Trump administration could ratify Montreal Protocol 2014 addressing unruly airline passengers
An important piece of the international work against air rage is coming together with negotiation among airlines to improve the Montreal Convention that governs international travel customer service. This will deal with unruly passengers. Presently, these passengers are in a legal limbo. Are they to be returned to the country of origin for court hearings? Do they go to the courts in countries where they are removed from flights after causing disturbances? Or, are they dealt with at the final destination?
Unruly passenger incidents on commercial aircraft are an endemic problem for the airline industry. Such incidents threaten the safety and security of all on board, disrupt operations and result in significant economic losses to the airlines. To address the increase in unruly passenger issues, the International Air Transport Association (IATA) conducted a detailed analysis of such incidents and, in 2009, made a formal request to the International Civil Aviation Organization (ICAO) to review and enhance the Tokyo Convention of 1963.1 The Tokyo Convention, which took effect in 1969, governs criminal offenses and other acts committed on board aircraft that jeopardize the safety of flights.2 A diplomatic conference with 100 governments participating resulted in ICAO's adoption of the Protocol to Amend the Convention on Offences and Certain Other Acts Committed on Board Aircraft, done at Montreal on April 4, 2014 (Montreal Protocol 2014).