---
This Sunday we are astounded by practical travel tips from those who travel more than most. We learn that airport noise complaints come from only a few. And, find where to learn the rules for European roads.
---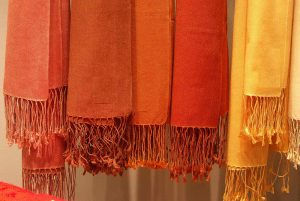 Genius crew travel hacks to make your next trip smoother
This story has some excellent tips for travelers from pashminas to sanitary napkins and from finding antacids at midnight to electrical adaptors. Enjoy and learn. I even learned some new tricks.
– First things first: Ladies, I can't stress this enough – pack a pashmina. I used to work tons of flights between the Caribbean and New York in the winter. There are always one or two women who board these flights practically naked and complain to the crew nonstop about being freezing, despite keeping the cabin at a comfortable 70 degrees. A pashmina is great because it can double as a blanket or a light scarf, and I find that it comes in handy almost every trip year-round and in any destination. Assume the air conditioning may be a little too strong or not strong enough. Failing that, layer – and save the beachwear for the beach, not the plane.
A handful of people makes majority of U.S. airport noise complaints
This astounding discovery shows that airplane noise complaints have been manipulated for years by a handful of local residents. We all know how loud planes taking off can be, but many of us know that the price of our home takes that into account. Now, a review of complaints finds that the noise problems are not as widespread as reported.
Dourado and his co-author on a new study of airport noise complaints found that most of the calls are coming from a small group of people who are unusually irritated by what they're hearing, suggesting that costly decisions about noise mitigation — which can ultimately increase the cost of flying — may be driven by the complaints of a select few.

One individual in Monterey Park, California, near Los Angeles International Airport, made 589 calls in June; three callers made up 88 percent of complaints that month about LAX. At Ronald Reagan National Airport in Washington DC, two individuals at one residence made 78 percent of the complaints registered in 2015. In Denver, one person who lived 30 miles from the main airport made 73 percent of complaints in 2015. And in Seattle?
How to find information about driving abroad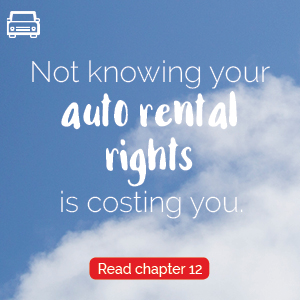 When renting a car in Europe, it pays to know the rules prior to getting there. Everything from speed cameras to pedestrian only zones and from international drivers licenses to road signs can make a big difference and prevent surprises. Plus, Travelers United's downloadable ebook can be a giant help in preparing.
You've purchased your airline tickets, reserved a rental car and booked hotel rooms. Your passport arrived in yesterday's mail. A stack of travel guidebooks sits on the coffee table. You're a little nervous, though – you've heard that Italians are crazy drivers, that Germans are speed demons and that red light cameras are everywhere. How can you find out what driving in another country is really like?