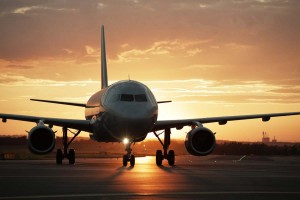 Today we examine the airlines' flat-tire rule. We look at possible new security measures after the Las Vegas massacre. And, examine a new cruise line product that provides extended winter cruises.
This surprising airline rule can help if you miss your flight
Basic rules for not missing a flight are get to the airport early, check in online, use TSA PreCheck, and plan ahead. Of course, there are times when that does not work. If passengers miss a flight, most airlines have what is called the "flat-tire rule." If they get to the airport within two hours of departure, the airline will try to get them on their next available flight. Most of the legacy carriers and Southwest have a version of the flat tire rule.
Each airline has a different name for the flat-tire rule and different rules for when you can use it. Some airlines don't follow the rule, but you should still always call a reservation agent when you miss a flight to see if they'll accommodate you. There's a possibility you could get put on standby for a later flight.

Even if you're flying an airline which abides by the flat-tire rule, following that rule is often at the gate agent's discretion. Therefore, it pays to remain calm and polite. Remember, it's not their fault you missed your flight…

Traveling is stressful, and missing a flight will put a damper on the whole trip. But if you fly an airline that takes a realistic approach to missed flights and adheres to the flat-tire rule or some variation, then you don't need to worry so much the next time you're stuck in traffic on your way to the airport.
Hotels face urgent security questions after Las Vegas massacre
In light of the massacre in Las Vegas, hotels are questioning how can they create a secure environment. In the past, no one ever thought a guest would break out a window to spray bullets on a concert venue. Could regular daily checks on guests and rooms with "do not disturb" signs have helped? Would the public accept the decrease in privacy? Who, if anyone, is responsible for a madman's actions?

…the full range of consequences to the hospitality and travel industries is just beginning to be felt. Forbes.com addressed who may be held liable for the 58 deaths and 500 injuries here.
…
Hotels are providing limited guidance as to how they are enhancing security. A Marriott spokesman said, "Hotel security has always been one of our top priorities to keep both customers and associates safe. Security procedures and risk assessments at our properties are reviewed often, and we typically re-evaluate them after tragic acts like this to determine what, if any, changes may need to be made."
…
Hilton was similarly circumspect. "The topic of public safety after the tragic events of Las Vegas should be front of mind for any organization overlooking a place of public gathering."
A revolutionary new way to sell cruises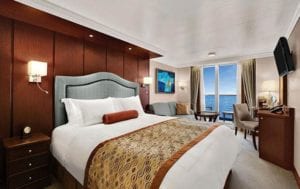 A new round-the-world cruise is providing a new product for the cruise lines to sell to "snowbirds." The first test was a smash hit and other lines are developing similar cruises. Now cruise line fans can purchase a cruise that will take them around the world in the winter rather than renting a bungalow in Florida or the Caribbean for the winter.
The planners at Oceania, including then-president Kunal Kamlani, suggested taking the 684-passenger Insignia and stretching the world cruise scheduled to depart on Jan. 10, 2015, by two months. They were proposing something revolutionary: a six-month itinerary visiting 89 ports in 44 countries.

The discussion must have been fascinating. How do you prove there is a sufficient number of guests who want to be at sea for six months? How would you possibly be able to handle the value issue when your world cruise is so much longer than those being offered by any of your competitors?

Del Rio saw the wisdom of the plan and took a chance. The result was the fastest-selling world cruise in recent history. The ship was essentially sold out in a matter of weeks after it was announced in July 2013.