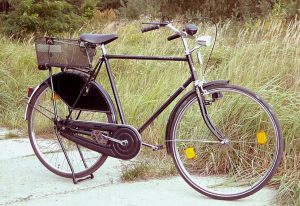 This Sunday, we muse about shipping bicycles and what airlines charge — Alaska is now the least expensive for bike charges. We ask about when we should complain about service. And finally, we hear from a travel expert about extreme weather and how it plays havoc with travel schedules.
Bikes on planes — a 50 percent better deal for Alaska Airlines passengers
For cyclists, Alaska Airlines just made one of the most important changes they could — they cut the bike charges for shipping your bike with you on a plane. Now, it will only cost $25 extra to bring a bicycle along as part of your checked baggage. Alaska is now the lowest priced airline for shipping bikes.
This $25 bike charge makes Alaska Air the cheapest to fly your bike by half: even JetBlue and Southwest charge $50 for bikes. Cyclists flying Alaska Air can take their bikes along as one of their two checked bags for a fee of only $25. (In the past, many of these items, including bikes, have carried a fee of $75.)
How to pack your bike for travel

When should I complain about my experience?
Travelers United suggests that any airline customer service failures be reported to the Department of Transportation (DOT). Complain. By collecting these complaints, DOT can get a snapshot of customer service. Many of the DOT rules have come from aggregating complaints. Some writers and travel consultants say that the incovenience should be substantial to warrant taking time to write a letter. However, the DOT complaint form, in the case of airline issues, is quick and easy and contains all of the information required. Use it whether or not writing to make extended complaint to the company.
Finally, every complaint letter should not just outline the inconvenience — it should also outline a preferred remedy. This does not mean travelers should make ransom demands or request outlandish gifts for their troubles, but instead offer a suggestion on what could make the situation better. One of my mentors in the frequent travel world told me I should always ask for a "token of goodwill" as a result of the problems, which works surprisingly well. In a similar example from years back, a shuttle driver of an Embassy Suites once argued with me about when and how to request the hotel shuttle. After writing to Hilton via social media to express how I was disappointed by their attitude and asked for a small "token of goodwill" for my inconvenience, the general manager offered me 20,000 Hilton HHonors as an apology. In the end, I decided a $30 inconvenience was not worth the time to write a complaint letter to Choice Hotels. Instead, I took the experience as a lesson: When it comes to shuttles, call the hotel before departure and never trust the website to have the most up-to-date information.
Should you worry about extreme weather scrubbing your flight?
Bill McGee provides a primer on how weather affects flights. He looks at how and why some weather conditions affect flying more than others. One thing that I have learned after three decades of flying up and down the East Coast is that during the hot summer months passengers can plan on thunderstorms popping up along the seaboard. And, that means trouble and delays. Articles notified about the heat affecting flying. Now, Bill McGee helps explain our woes. If he only could make the bad weather go away.
Back when I was a flight operations manager for Pan Am Shuttle, my nickname was B.C. McGee — as in Black Cloud, since the weather was always beautiful on my days off but as soon as I reported for work we could expect violent thunderstorms, blizzards, embedded fog, the works. Much of my training while being licensed by the Federal Aviation Administration as an aircraft dispatcher was studying how aircraft takeoff performance could be hampered. In addition to the inherent certified power of the aircraft and engines, there are other factors that can work for and against an airline. For example, hot air affects air density, which in turn means an airplane will need more runway length to generate additional speed. What's more, high altitudes with thin air can further reduce takeoff performance, as can high winds or runways "contaminated" by snow, slush, ice, rain, ash, etc.
…
For those seeking added security, Travel Insurance Review offers advice on buying Weather/Natural Disaster Coverage, including rules for trip cancellation or trip interruption, which often require an airline to "stop all services for 24 consecutive hours due to a natural disaster or severe weather."