---
Women's right to vote exhibition in DC. Mammoth Mountain has almost too much snow. Do we need new gender pronouns? And, here is a list of airports plagued with the most canceled flights.
---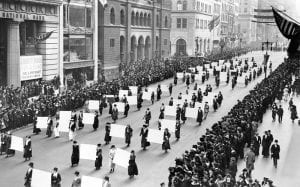 Women's right to vote turns 100 years old next year 
The National Portrait Gallery in Washington, DC, now has an exhibition about women and their fight to get the right to vote. The exhibition, "A Portrait of Persistence," contains more than 100 Women's right to vote items including buttons, posters, and photos. The exhibition continues until January 5, 2020, as we come to the 100th anniversary of women's suffrage.
In Mammoth, the snow is so deep residents must tunnel out. There's a history to that
I have never lived in conditions that residents of Mammoth Lakes found: "Twenty-foot walls of white, corniced by the wind, leaned over the plowed roads." The nearby ski area is rejoicing and the locals who have been faced with drought for years are smiling as well waiting for the thaw. Life here is almost subterranean. I have experienced Lake Tahoe snowstorms where seven feet fell overnight and I was forced to hitchhike out of town on a snowplow headed to Reno and then to Las Vegas for a trade show. On that, I left the rental car key with the counter staff at the Reno airport. They said that they had more than one buried car being "turned in."
The sheer volume of the snow creates a logistical puzzle. Where to put it?
The town's public works crews and the California Department of Transportation use large ribbon-bladed blowers to shoot it up on hills between homes, where it builds until it looms over the roads like a wave ready to take a ship down. Dump trucks haul the rest to a site down Highway 203, where it's bulldozed off the side of the mesa.

From the huge ski operations on the mountain to town hall to condo complexes to small cabins and trailer homes, the urgent matter day and night has been "snow management."

"People can't understand this type of snow," said Grady Dutton, the town's public works director. "Fifty-three feet fell at the top of the mountain."
During storms, his crews hack away at it 24 hours a day. County employees scrape 104 miles of street with seven plows and five massive Kodiak snowblowers, delivering the snow to scattered spots and the "snow pit" off the mesa. "We have a good idea of every nook and cranny in town," Dutton said.
United Is the first U.S. airline to offer non-binary identification while booking
An option offered by United Airlines that means almost nothing. Until passports allow gender-neutral identification, this "Equality Program" will mean nothing. What are your thoughts about whether United Airline's move to allow "undisclosed" and "unidentified" gender to be listed on airline tickets?
While most major airlines usually only offer the binary options "male" and "female" or variations of "Mr." and "Ms.", United will be offering the gender-neutral title "Mx." along with the gender options "M(male), F(female), U(undisclosed) or X(unspecified)."

United invited customers to "Fly how you identify" in a tweet announcing the new options. …

It is important to note, however, that these options must also correspond to a person's gender that is marked on their passports and identification as well in order to fly. This can make matters complicated for non-binary and transgender people who have to jump through legal hoops to get their gender assignment changed on their identification.
These are the 20 airports with the greatest likelihood of canceling flights
The basics are to avoid regional jets when possible, depart in the mornings, and bring patience and backup plans. If your flight is canceled, get on the phone immediately to get rescheduled. Stay on the phone even when waiting in line. If the phone operator answers, first get rescheduled and when you get to the customer service counter pick up your boarding pass.
These 20 airports had the highest percentage of cancelled flights in 2018.

New York LaGuardia
Norfolk, Virginia
Charleston, South Carolina
Rochester, New York
Newark
Providence, Rhode Island
Washington National
Richmond
Raleigh Durham
Buffalo CLICK HERE FOR FULL LIST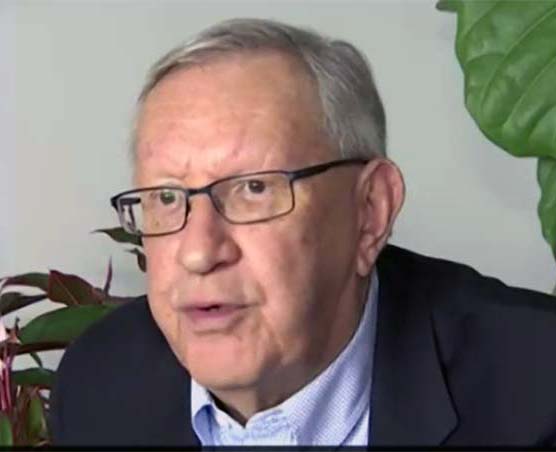 Charlie Leocha is the President of Travelers United. He has been working in Washington, DC, for the past ten years with Congress, the Department of Transportation and industry stakeholders on travel issues. He was the consumer representative to the Advisory Committee for Aviation Consumer Protections appointed by the Secretary of Transportation from 2012 through 2018.