In Flight
En route from London to Tokyo, a pilot's-eye view of life in the sky.
This piece written by a pilot reveals a different way that pilots see the world. His view — what a wonderful thing to be a pilot. His observations about the truth about altitude, the sky countries that span the globe, waypoints that mark the routes across the planet, and the wonders about the act of landing make for inspired reading.
When someone I've just met at a dinner or a party learns that I'm a pilot, he or she often asks me about my work. Three questions come up most often, in language that hardly varies. Is flying something I have always wanted to do? Have I ever seen anything "up there" that I cannot explain? And do I remember my first flight? I like these questions. They seem to have arrived, entirely intact, from a time before flying became ordinary.
…
[Sky Countries] form a kind of aerial poetry, the drumbeat of distant sky-lands beyond the next fold of the chart: Turkmenabat and its sister Turkmenbashi; Vientiane, Wuhan and Kota Kinabalu; Petropavlovsk-Kamchatsky, Norilsk and Poliarny. Or the names are among the last you might imagine would rise to prominence in the brightly modern sky: Arkhangelsk, Dushanbe and Samarkand.
…
Boston has etched a particularly rich constellation [of waypoints] onto the heavens above New England. There is PLGRM, of course; CHWDH, LBSTA and CLAWW; GLOWB and HRALD for the city's newspapers; while SSOXS, FENWY, BAWLL and OUTTT trace the fortunes of the city's baseball team in long arcs across the stars. There's a NIMOY waypoint; Leonard was born in Boston.
…
[On landing, he reminisces] Jonathan Livingston Seagull found that when he flew low he could fly "longer, with less effort." All pilots know just what he meant. The wing starts to provide more lift when it is near the ground, even if nothing else has changed. On the 747, I feel what is described as a float through the controls, a sudden resistance by the airplane to descend as willingly as before. The air beneath us begins to act like a pillow — a parting gift from the sky, or a welcome from the approaching Earth.
A $1,000 Day in Paris for $100
Frugal Traveler, Seth Kugel, takes an upscale $1,000 day of breakfast, sightseeing, lunch and dinner and does it for $100. Mainly, he stays away from the expensive spots, had fixed price lunches instead of dinners, go to the bar for coffee rather than sitting at cafe tables, and gets fruit from market rather than pay for overpriced juice.
Here is the beginning of his piece. Click here for his great money-saving tips that are surprisingly common sense and easy to follow wherever one travels in Europe.
As a concierge at the elegant Pavillon de la Reine hotel in Paris, Arnaud Ilisca dresses in tails. His manner is elegant yet personable; his advice comes in flawless English with just enough of a French accent to lend legitimacy. On any given day, he can arrange a private cruise on the Seine or land a difficult reservation at a three-star Michelin restaurant. In other words, he is the kind of person I never run into in my frugal travels.

Delta goes overboard on cute emergency videos
Delta is striving to make their inflight emergency videos "more entertaining." I feel they are going overboard. There is the need for some reality in these pre-flight videos. Everything in the world is not entertainment. Some of it is useful safety information. Do others feel the same way?
Here are other versions of this video that were blended in various ways.
Marnie http://youtu.be/I9jWM6Q5Cs4
Epic Meal Time https://youtu.be/Oq3LkwiPJII
"I Like Turtles" Kid http://youtu.be/bLcFhxdPcqQ
World Record T-Shirt Guy http://youtu.be/BZBH1eYEl8E
Lohanthony http://youtu.be/8jottcQ7SbA
Dancing Hands https://youtu.be/VQSYB_tSi-U
Will It Blend? http://youtu.be/hGOx2OmN7qY
Massive Mix Up http://youtu.be/EK58ylsC44Y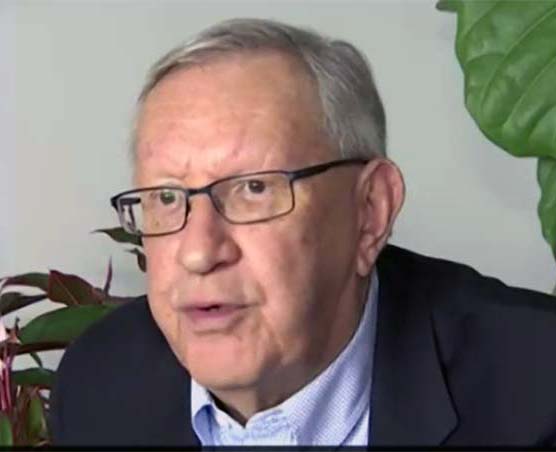 Charlie Leocha is the President of Travelers United. He has been working in Washington, DC, for the past 11 years with Congress, the Department of Transportation and industry stakeholders on travel issues. He was the first consumer representative to the Advisory Committee for Aviation Consumer Protections appointed by the Secretary of Transportation from 2012 through 2018.