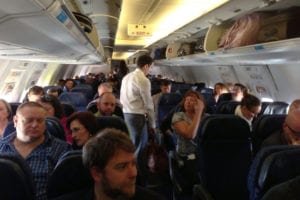 Today we look at changes being made to frequent flier programs. Infrequent flier loyatly is being tested. Program changes are making these passengers of less value compared to the 87 percent of travelers who only fly once a year. We examine the Delta decision to limit seat recline as they squeeze seats together. Hear the 13 percent of frequent travelers cheer and the rest haven't been heard from. Finally, we read about Google Maps and how the biggest name in search-engine technology is turning this maps program into a kind of destination search engine.
An infrequent flier loyalty ugly truth
Loyalty programs don't inspire loyalty. Airlines' frequent flier programs with their focus on the 13 percent of travelers who make up 50 percent of revenue are no longer worth loyalty for the 87 percent of the leisure passengers who only fly once a year. The airlines have consistently made changes unfavorable to their leisure passengers that have decimated the programs.
It's remarkable to think that 87 percent of travelers on American only fly the airline once a year or less, but it is entirely unsurprising that those people make up only half the revenue. That means the other 13 percent make up the other half. This dynamic is shared by all legacy carriers, and it explains why those airlines all spend so much time focusing on the 13 percent by crafting elite status benefits that are just good enough to keep them from defecting.

…these loyalty programs have been virtually shredded to the point where it makes no sense for a frequent flier to be loyal to an airline. Two things in particular have happened to really move the needle on this. Airlines have increasingly removed the ability for travelers to set a mileage earning goal, and credit cards have become a better way to earn miles than flying.
Delta frequent flyers are fans of less seat recline, more laptop room
Delta Air Lines announced, "that it would limit the amount of seat recline on some flights by about 50 percent, restricting the ability of passengers to lean back, but guaranteeing more working space in front of everyone on the flight. Delta characterizes the move as positive for customers who want to maximize both space in front of them and their productivity, as in when using a laptop."
…the move by Delta has largely been met with open arms by frequent travelers, many of whom spend the bulk of their time flying for business.

For some, it's simply about personal space.

"I think it's a fine idea," said Joe Scully, a drone race commentator who frequently travels around the country on Delta headed to events. "I'm almost 6′ 3″. Normally when someone reclines their seat, my blood boils. I feel that the person is invading my space."

On Twitter, the feedback among well-traveled passengers was similar. "Thank you Delta for using common sense in order to make passengers more comfortable," tweeted professional speaker and photographer Paul de Burger, when the news broke. "Reclining seats are a menace, especially in economy."
Google's next big money maker could be the maps on your phone
Google Maps has long been the standard for receiving driving instructions and finding locations while traveling. For years, the service has been free and the maps, for many, are indispensable. Now, in its drive for more revenues, Google notes that there is a "big opportunity for them to ramp up monetization."
The company is betting that adding more data about places and businesses to Maps will lead people to spend more time on the service. As users expect more from Maps, Google has extra space to introduce more ads.

"We want to be able to highlight things that are around you and surface them nearby to you in a way that's not disrupting your experience,'' said Rajas Moonka, director of product management for Google Maps. Because so much of what users are looking for in Google Maps is commercial in nature, ads can be a helpful addition to the experience, he said.

The company has tested ads in Maps for years, and it owns Waze, a navigation app that runs ads and has been downloaded more than 100 million times. But Google has taken it slow. "We've been pretty careful about not being very aggressive about how we present those to users because we don't want users to feel like we're overloading the experience," Moonka said.
…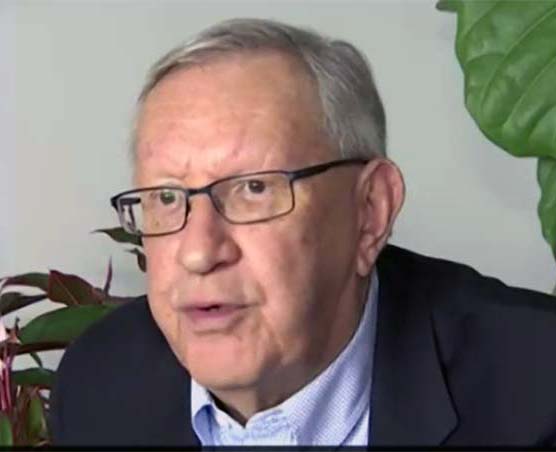 Charlie Leocha is the President of Travelers United. He has been working in Washington, DC, for the past ten years with Congress, the Department of Transportation and industry stakeholders on travel issues. He was the consumer representative to the Advisory Committee for Aviation Consumer Protections appointed by the Secretary of Transportation from 2012 through 2018.