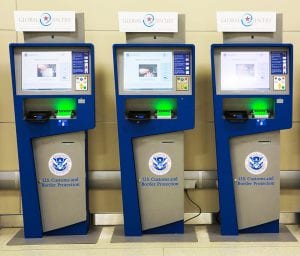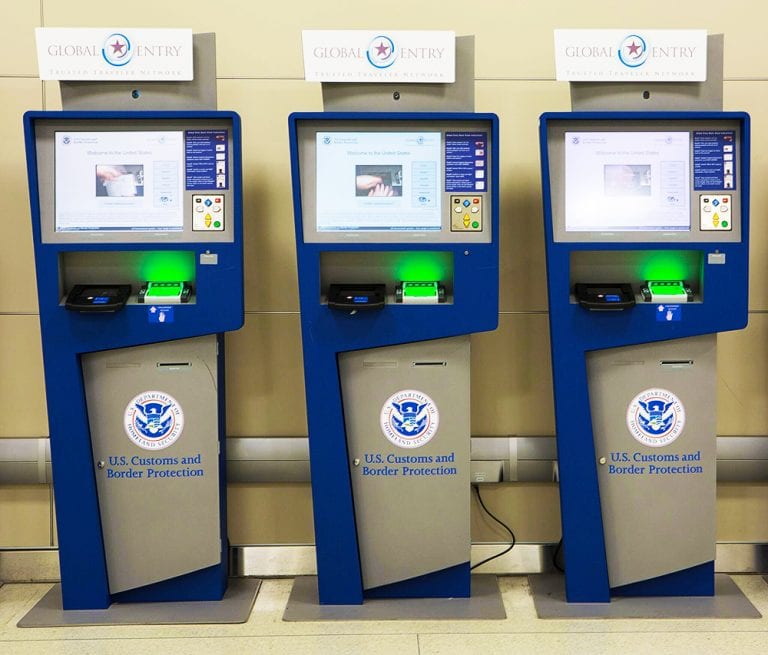 This weekend, we look at changes that are bringing facial recognition to the Global Entry platform. We examine new research into boarding planes faster. And, we take a look at how to get great customer reviews from one of the most successful hotel marketers.
Global Entry facial recognition gaining popularity

Global Entry, the Customs and Border Protection (CBP) application for international travelers, is adding facial recognition. The Global Entry facial recognition system is being tested at 15 airports. I had an opportunity to use it at Orlando's airport and it worked well. But, many feel that is exactly the problem. They do not want their faces used for identification.
Global Entry facial recognition tests can be avoided. But CBP is not the only government organization or private group using the technology. So opting out may only be a partial solution.
Facial recognition has been added to the Global Entry program at 15 airports in the U.S. and overseas. It allows international travelers to navigate re-entry at a much faster pace.

Global Entry is a paid program – though relatively cheap at $100 for five years. It is monitored by the U.S. Customs and Border Protection (CBP) program that allows expedited clearance for pre-approved, low-risk travelers upon arrival in the United States. Members are pre-approved after a rigorous background check and in-person interview. They enter the United States through automatic kiosks at select airports.
READ ALSO: Passports — Global Entry, CBP Kiosks, Renewals by app and online
At last, physicists confirm the fastest way to board a plane
The Holy Grail for airlines long has been finding a way to board planes more quickly. I worked with KLM about 30 years ago to try and shave off enough time from boarding and deplaning. Our mission was to add another bank of flights at Schipol Airport in Amsterdam. After a year of testing, KLM could not come up with a system that saved enough time. Hence, with only small changes in boarding and exiting planes possible, they gave up. Now another group has claimed to find a better way to board.
It turns out that it is no different than one of the ways tested almost 30 years ago.
Turns out, letting slower passengers—like travelers with small children, or who need extra assistance—board first really is faster.

Physicists have been puzzling over this particular optimization problem for several years now. While passengers all have reserved seats, they arrive at the gate in arbitrary order, and over the years, airlines have tried any number of boarding strategies to make the process as efficient and timely as possible. Flight delays have a ripple effect on the complex interconnected network of air travel and often result in extra costs and disgruntled passengers.
ALSO ON TRAVELERS UNITED BLOG: Don't make a custom agent's job more difficult at the border
One marketer cracked the hotel customer review system and consistently dominates TripAdvisor ratings.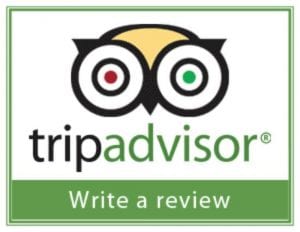 "What's the secret sauce for customer review excellence?" Adele Gutman gets asked that question a lot. She is the mastermind behind the success of the Casablanca as well as its parent company, the Library Hotel Collection. The hotels in New York, Toronto, and Prague all rank perennially in TripAdvisor's top 10 for their cities. The one in Budapest, the Aria, took TripAdvisor's annual award in 2017 as the No. 1 hotel worldwide.
This customer review excellence advice can be used for hotels and any organization that is rated by customers. The discussions in the article are fascinating.
"You have to double up on the good things," [Adele Gutman] said. "If you manage to connect with every single guest, you've given yourself an insurance policy against bad reviews because they're not likely to say something negative about somebody who's their friend."
…
There is nothing haphazard about this sunshine. It's a system she developed after taking over the marketing of the Casablanca and its sister hotels in 2005, when they were ranked lower on TripAdvisor. She realized that they couldn't compete with low‑end hotels for price or high‑end hotels for luxury. They were small hotels with a sense of style — the Casablanca had a Moroccan theme taken from the Humphrey Bogart movie — but they didn't offer palatial suites or sweeping views. She also knew, though, that luxury was not the formula for getting to the top of TripAdvisor's rankings. Deluxe hotels in New York like the St. Regis and the Plaza were routinely outranked by cheaper hotels because their guests expected so much and would find something to complain about. The secret to making that crucial first web page on TripAdvisor was to avoid negative reviews.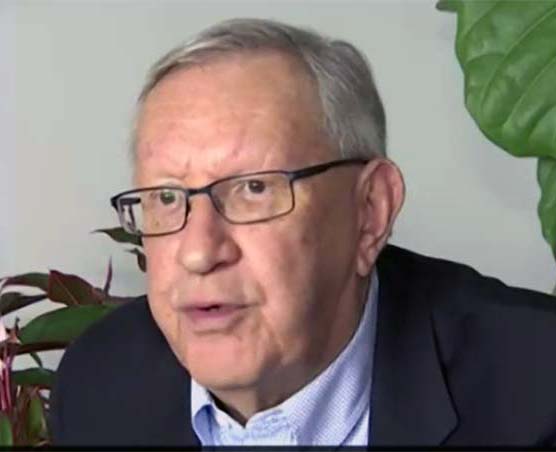 Charlie Leocha is the President of Travelers United. He has been working in Washington, DC, for the past ten years with Congress, the Department of Transportation and industry stakeholders on travel issues. He was the consumer representative to the Advisory Committee for Aviation Consumer Protections appointed by the Secretary of Transportation from 2012 through 2018.